Where in the entire United States is the best place to eat?  Well, according to Yelp in 2018 the answer is in Indio, California, which is where I happen to be located right now.
Indio is in the Coachella Valley, anchored on the western end by Palm Springs.  It is on Interstate 10, and it is the last significant stop on the 4 hour drive east to the Phoenix Arizona area.  Indio is best known for being the home of the Coachella Music Festival each spring, attracting over 100,000 music goers each day over two weekends.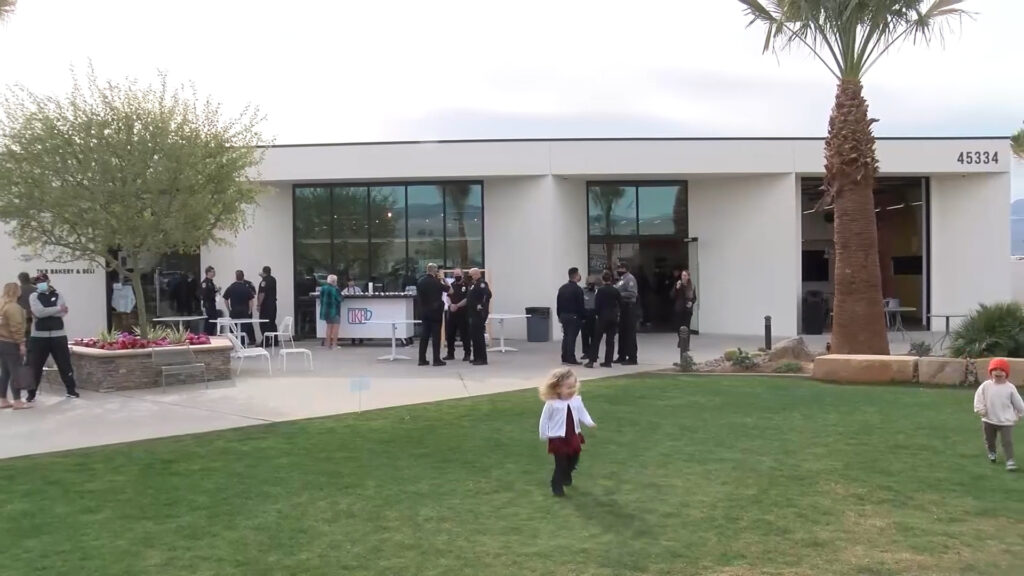 The restaurant I am talking about is not located where you would expect the best restaurant in America to be located.  It sits in an industrial area, littered with warehouses.  It sits in a no man's area, not even close to the center of the community, nor close to any residential homes, nor close to any shopping center, nor close to any other eating establishments.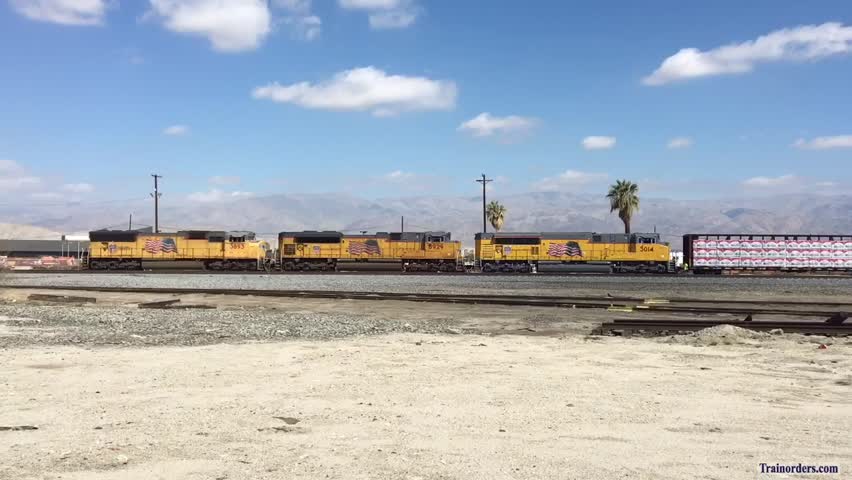 Rather, the closest major landmarks to the restaurant are the tracks of the Burlington Northern Santa Fe Railroad,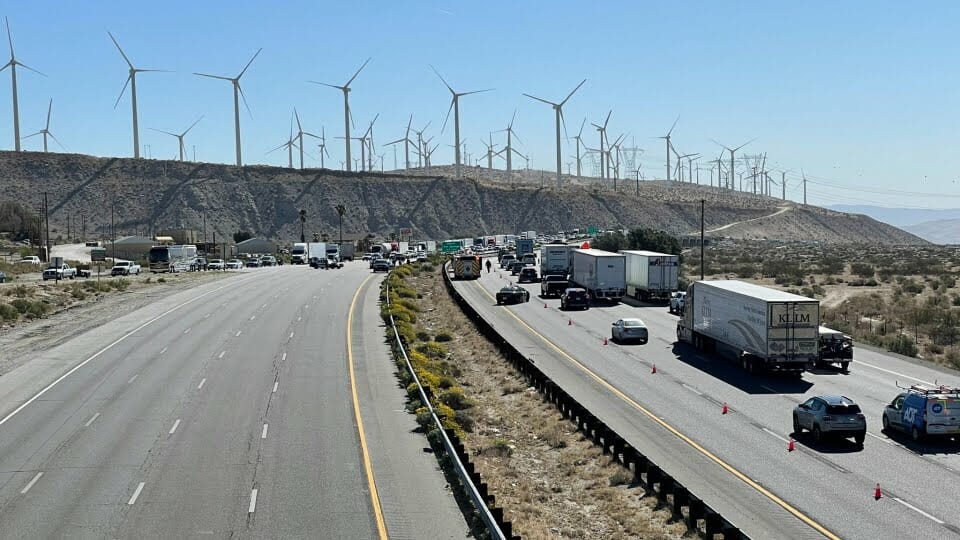 Interstate Highway (I-10), and a huge drainage channel or wash.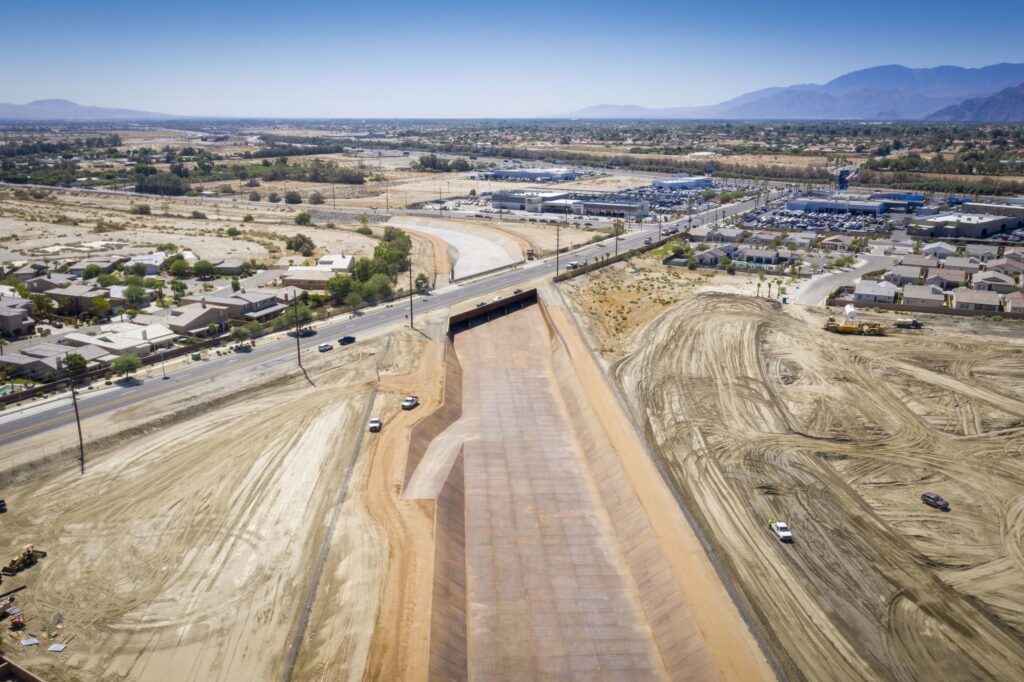 In the desert, a wash is a dry sand channel or riverbed for some 364 days a year, but is  designed to handle the one or two days a year when a sudden and unusual rainfall sends water rushing down this wide flood control riverbed.  Bottom line, this restaurant is not in a convenient spot.  It is literally a hole in the wall.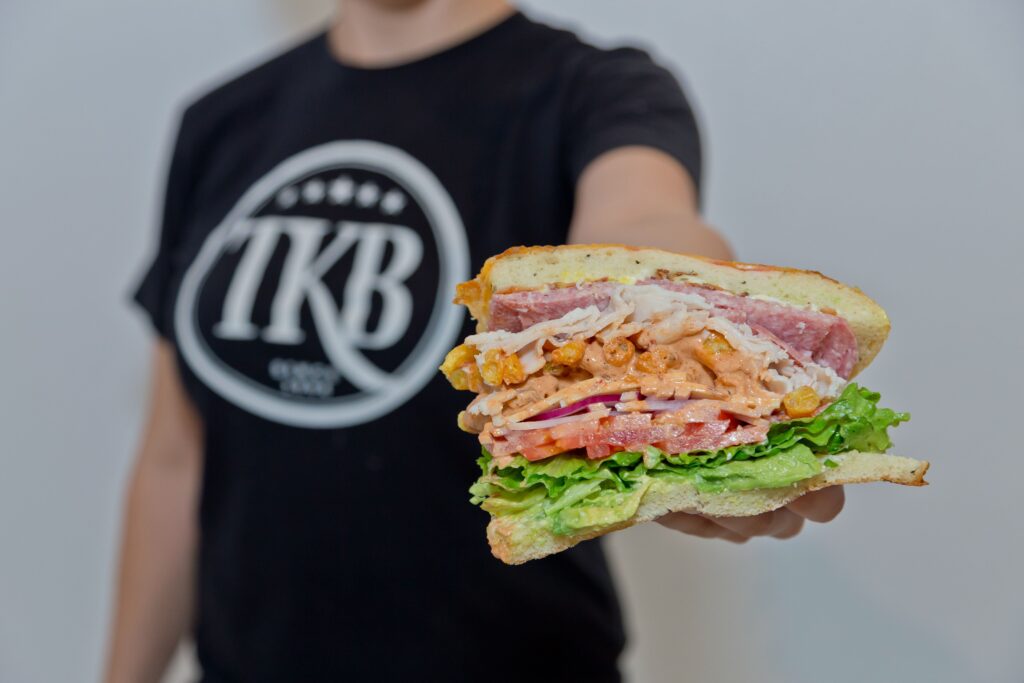 The restaurant I am talking about is named TKB, which stands for The Kid's Business.  Mom and Dad brought the three kids into the business at a young age and have gradually turned its operation over to them.  originally started in the early 1990's they have gradually built an unbelievably loyal following.  With over 4,000 reviews on Yelp, this 5 star restaurant is best known for its sandwiches and its pastries.  I had the chance to meet Athena Sippel, the mom, the other day, and she could not have been more accommodating, responsive and genuinely nice.
My favorite is the Albacore Tuna Salad sandwich.  It includes tuna, provolone, mustard, mayo, lettuce and tomatoes.  You have your choice of a wide assortment of bread options, including jalapeno focaccia bread among others.  I always have my tuna salad sandwich on keto crisp.   The portions are huge.  Rarely can I finish a full sandwich at one sitting.  Usually I am saving one half of the sandwich for a later time that day or the next.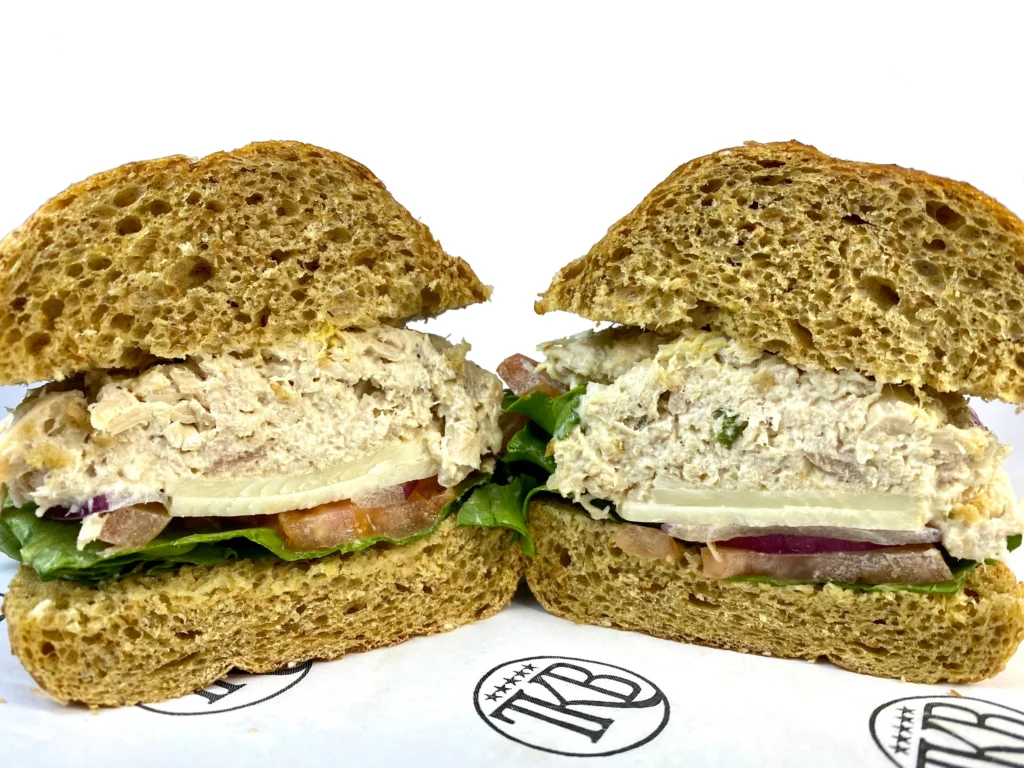 These sandwiches are to die for.  They are the best sandwiches I have ever had by far.  Not even close to anything else.
There is so much more to the restaurant than the food.  The parents, their kids and the story of how this got started.  The parcel the restaurant sits on includes a fenced in dog park.  How many restaurants do you know that provide their own dog park!   But most of all, the staff of almost 50 are so wonderfully accommodating, friendly and responsive.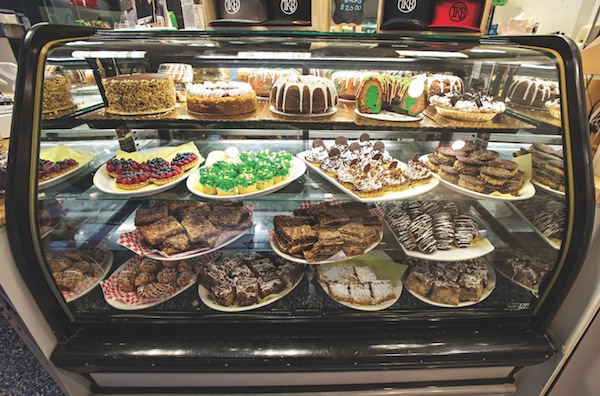 Did I mention the pastries.  The walnut brownie is phenomenal.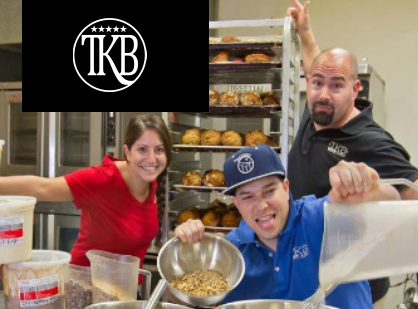 Bottom line TKB is so unique.  Its location, its history, its sandwiches, its pastries, its staff.  More than 1,000 people each day find their way to TKB.  People drive hundreds of miles to experience TKB's food.
I can attest that TKB's customers are extremely loyal.