Last week the National Championships of Pickleball were held in Indian Wells, California.  I was able to attend 4 days of the 8 day event.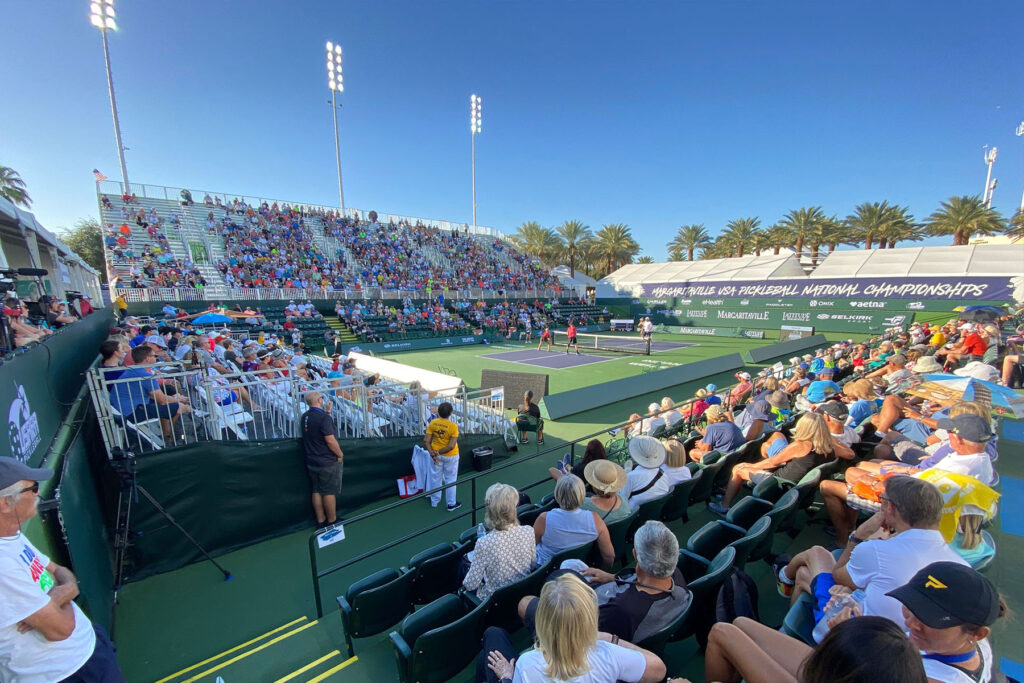 What an experience to be able to see up close the best pickleball players in the world.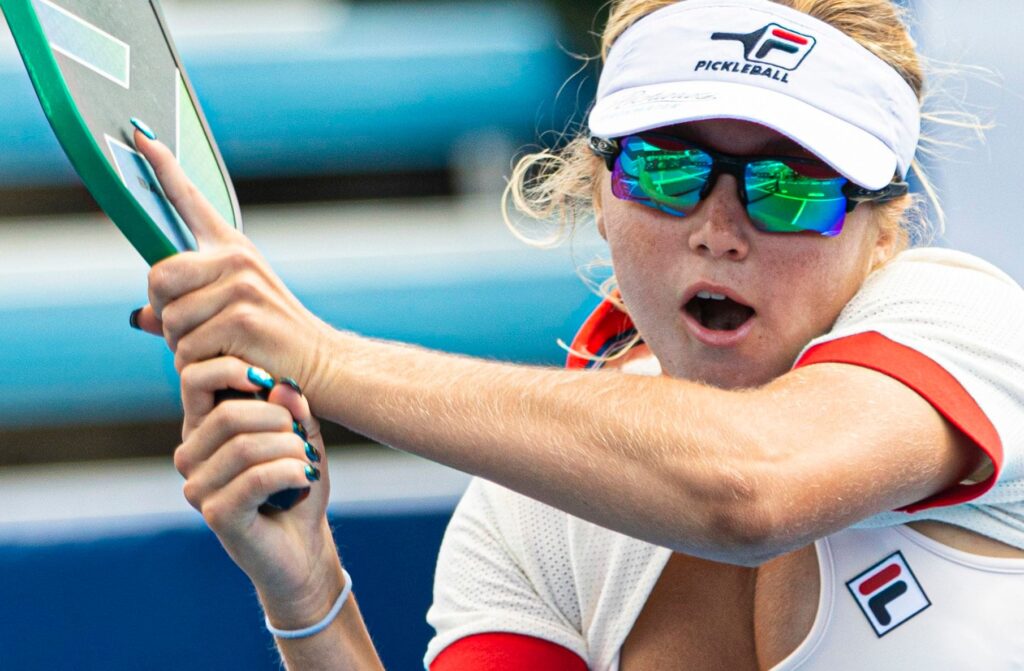 I was able to watch several times the 15-year-old sensation Anna Leigh Waters, who took Gold in Pro Women's Singles, Doubles and Mixed Doubles.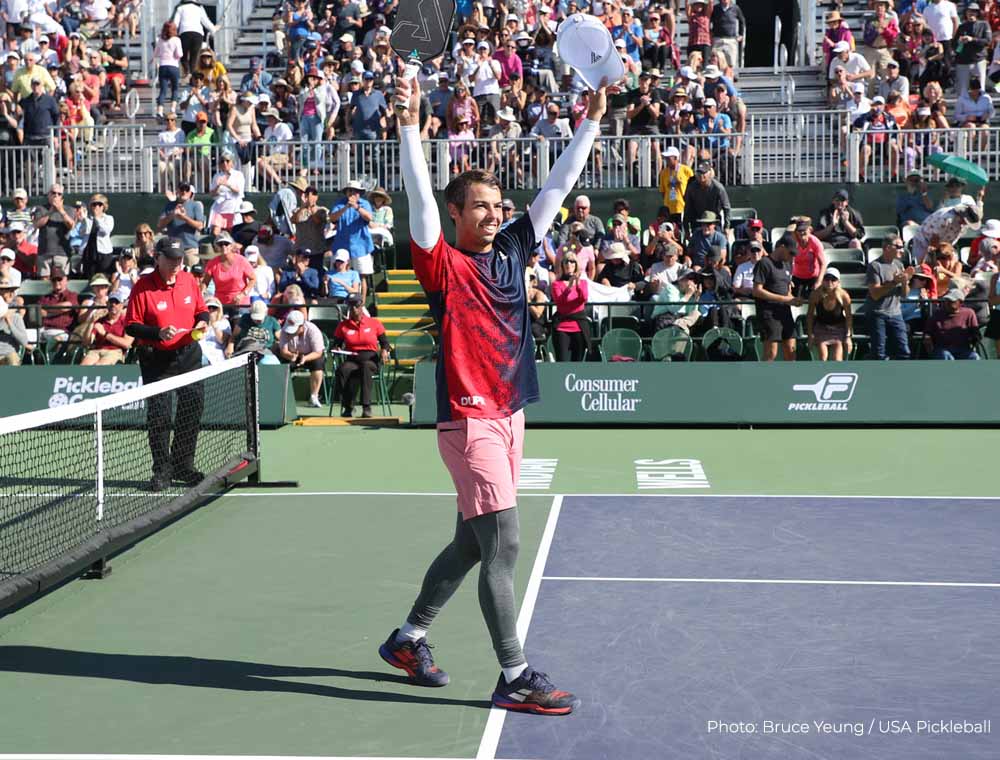 Also I was able to watch Ben Johns, who took Gold in the Pro Men's Singles and Doubles, as well as Silver in the Pro Mixed Doubles championship.
But the bigger story is the explosion of the popularity of pickleball in this country and around the world. The fastest growing sport in America according to the Sports & Fitness Industry Association. 6 million players nationwide (a near 40 percent increase from 2020) playing 20 million games a year.  Pickleball courts are being built in many communities across the nation, with some 35,000 courts now, more than double the number just 5 years ago.
Pickleball mania is not an overstatement.  2023 will see a Major League Pickleball season.  Pickleball is now broadcast on CBS, Fox Sports and the Tennis Channel.  Celebrities like LeBron James, Tom Brady and Kim Clijsters have bought ownership stakes in major league pickleball teams.  The owner of the Carolina Hurricanes in the National Hockey League has recently purchased the largest pickleball retailer for gear, Pickleball Central.
Three points…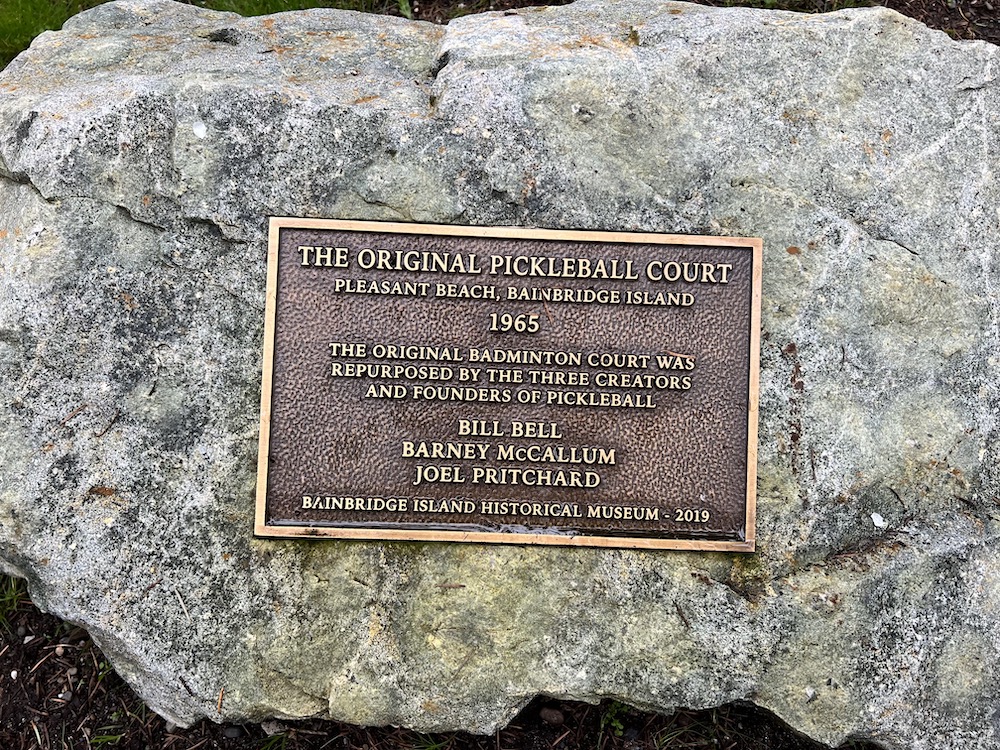 One, the sport is particularly meaningful to me because it was invented some 57 years ago in Washington State where I live and it was invented by three individuals, two of which were friends of mine.  Sadly, all three have passed.  I have had the opportunity to go see the original pickleball court at Joel Pritchard's home on Bainbridge Island.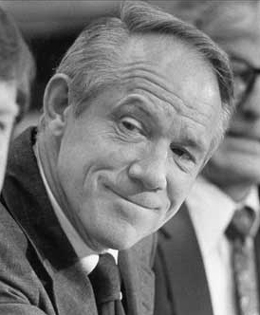 Joel was one of the nicest, most considerate people I have ever met, serving as Lt. Governor and US Congressman from Washington State for many years.  What a thrill to see how this game has become so popular, when this game was made up from nothing in his backyard as a way to keep the kids occupied.
Two, the rules of the game are designed to make the game easier to play and reduce the advantage of a typical tennis power player.  For example, you have to serve underhand.  Two, you have to let the return of serve bounce first.  In other words, no serve and volley.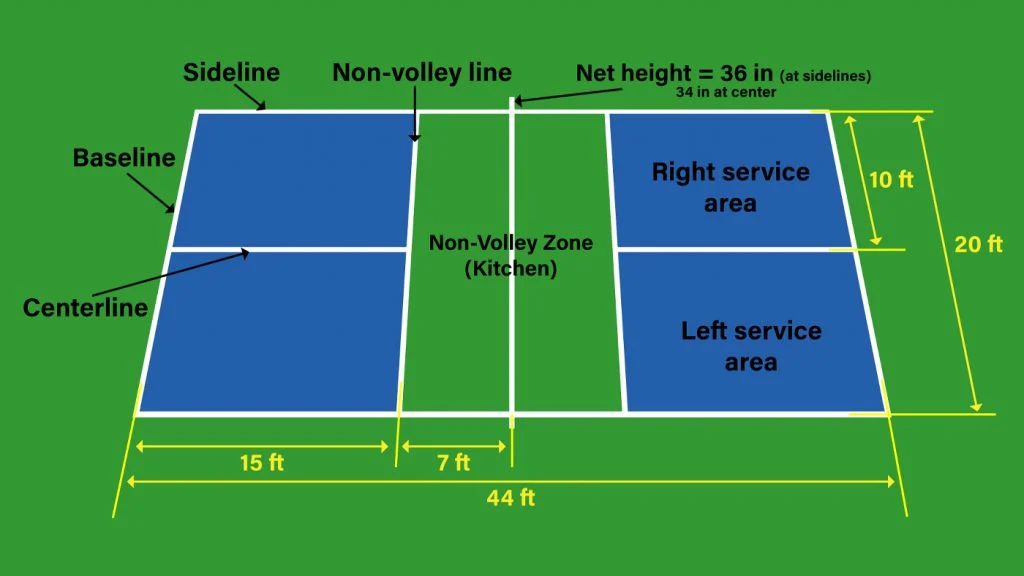 And finally, there is a 7-foot area next to the net on both sides (called the kitchen) that is off limits for volleys, so tall strong people cannot dominate the net.  These three rules reduce the disparity from a really good player and a beginner.  That, plus the similarity to tennis, ping pong and badminton allow the game to be picked up quickly by almost everyone.  Having said that, the game is competitive and a great workout.
Three, the game brings people together. It appeals to a wide range of people, from kids to senior citizens — those of us in the later years of our lives.  Most people who play the game play doubles.  Many locations rotate players by putting their "paddles on the fence" meaning that after a game concludes the winners will play the next two people whose paddles are next in line along the fence.  Bottom line, you get to play with different people.  Pickleball is a social experience!
Back to the National Pickleball Championships this past week.  what a treat to see the best pickleball players in the world compete in singles, men's and women's doubles and mixed doubles.  In addition, I got to see the best amateur players play in divisions that are organized by age (75-80, 70-75, 65-70, 60-65, etc.) and by proficiency rating (2.5, 3.0, 3.5, 4.0 and 4.5).  Pros are 5.0.
How long will it be before we have pickleball in the Olympics!