all,
this is the final blog post about our Sicilian adventure.  it was a great trip.  and i wanted to share with you our favorite spots.
first and foremost, i would really highly recommend a trip to Sicily.  the people, the food, the weather, the beaches, the mountains, the history, the ambiance and the pace.
secondly, we enjoyed each of our top three spots tremendously.  it was almost a tie between them.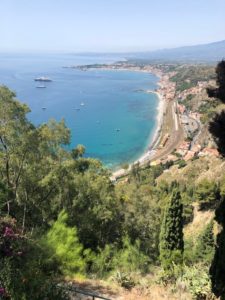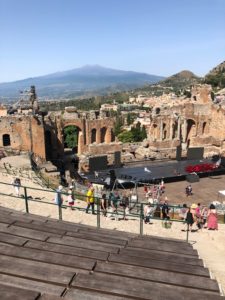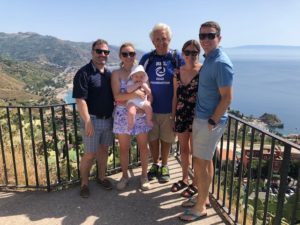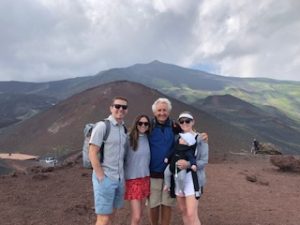 but, if we were forced to rank them, our favorite spot was Taormina.  this is where the wealthy and the movie stars go and for good reason.  this is the Positano of Sicily.  the negatives are that it is touristy especially when cruise ships anchor.  but for us it was such a special spot, nestled up against the rock hillside, with access to the Ionian Sea by gondola.  it is small, with one main street that is for pedestrians only.  the eating choices are numerous and extra special.  the shops are intriguing.  the music options are for the taking.  the ancient Greek and  Roman amphitheater is amazing.  Taormina is a place you want to just hang out in. a place where you want to spend more time.  and it is the jumping off place for treks on Mt. Etna and its wineries.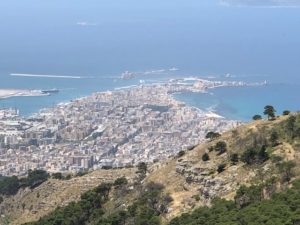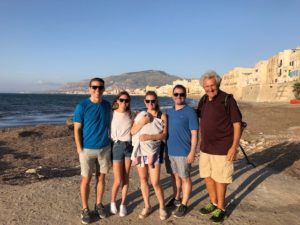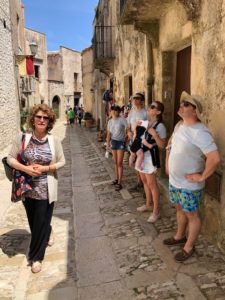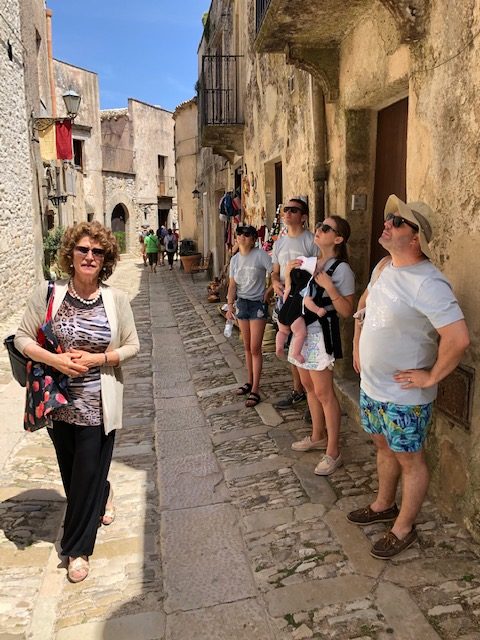 our ranking of Taormina was followed very closely by Trapani and Erice — western Sicily.  an area that many travelers don't go to.  we loved it.  Trapani is more laid back with a wonderful location on the Mediterranean Sea.  great eateries and pedestrian only streets.  Erice is a gem.  situated high above Trapani its history and quaintness makes you want to spend more time there.  and its famous bakery. the almond cookies are to die for.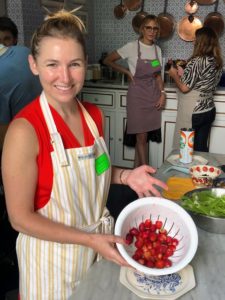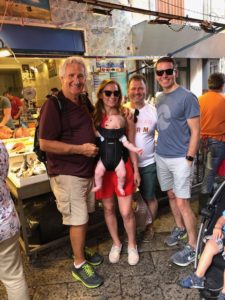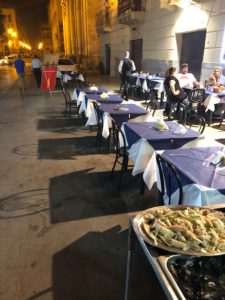 our third choice, and again i want to emphasize that all three of these are almost tied, is the city of Palermo.  this maybe a surprise to some of you because Palermo gets a bad rap.  many compare it to Naples.  a tough big city, with all the problems of a big city, plus the Mafia history associated with it.  our experience was quite different.  we stayed by the water.  we got involved with our host Nicoletta who was not only our host but also our cooking class instructor.  we stayed in a palazzo.  so special.  we walked almost everywhere.  four of the major streets in the city have been turned over to pedestrians.  what a difference this makes. the public markets. the puppets. the list is long.
in summary, as you can tell from the blogs, we had a great time.  it was another great trip.  and it was Henry's first trip abroad.
thank you for listening, for reading, and for enjoying Sicily with us.