all,
having departed Sicily, the southern most spot in Europe, i am making my way to Northumberland in the northeast of England in order to participate in St. Oswalds Walk, a 120 mile pilgrimage organized by my church, Epiphany Episcopal Church in Seattle.
to get to Northumberland, i am flying to London, and then taking the train to York and eventually to Hexham, which is near our starting point for the pilgrimage.
currently i am in London for a couple of days, and wow.  this city is maybe the greatest city in the world.  i have been here many times, and yet each time i am amazed how much i enjoy just being here. some experiences i had today…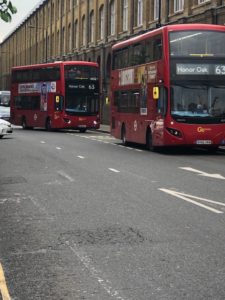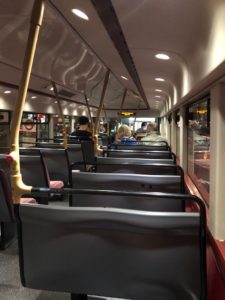 for example, the transportation network is so much fun.  the Underground is amazing in its coverage, frequency, and understandability.  the double decker buses are so prevalent and so much fun to sit on the top level and watch the city go by.  london cabs are the best in the world by far.  uber is alive and available here.  as is Zipcar!!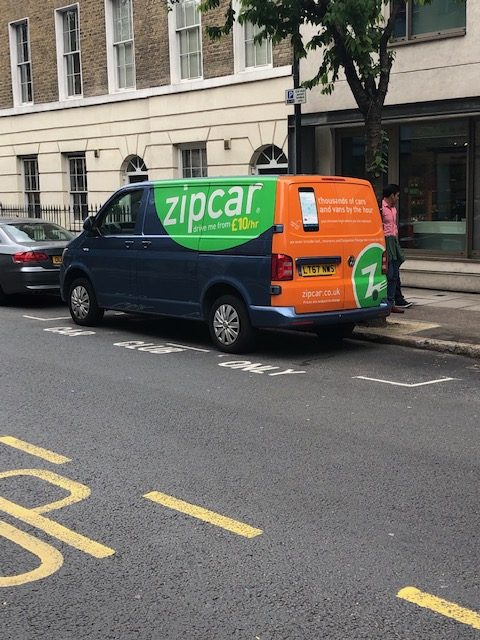 and walking is delightful.  you just have to keep reminding yourself that the cars and buses come from a different direction than we are used to.  so be very careful crossing the streets.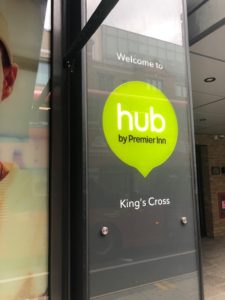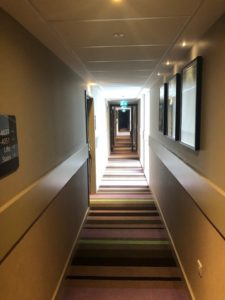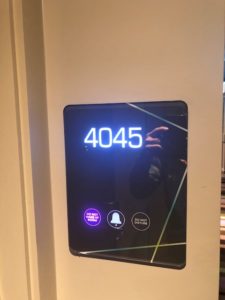 hub hotel.  this is a new concept to me.  my first time in a "hub hotel".  i did not even know these existed.  they are very high tech and very space efficient.  the rooms are modern and high tech but unbelievably small.  they claim to provide the same hotel experience in half the space, and for half the cost. i signed up for "large" room and paid extra for it, but believe me it was small. on either side of my bed i had about one foot of space. between the foot of my bed and the desk for my computer i had about 1.5 feet. and then the space for the door to open and for a bathroom.  and that is it. in addition the hallways are very narrow.  everything in the room is high tech.  you control from a panel behind your bed the temperature, the fan speed, the lights, whether you want the room to be serviced, whether you want to not be disturbed.   and all of that can be controlled by an app on your phone too.  the room is very basic but very contemporary.  bed, chair, small desk, a few hangers, and a very small bathroom. and that is it. no phone, no box of Kleenex, no coffee maker, no refrigerator, no self serve bar of nuts and other goodies.  no complaints here, just required a little adjustment in getting used to the tight spaces. would do it again because of the price break.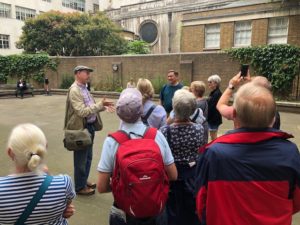 walking tours.  as you know i am big on walking tours.  so i did one today which was unique and interesting.  my walking tour was called Hidden London which got me into some forgotten nooks and some hidden places thanks to the hilarious guide Shaughan.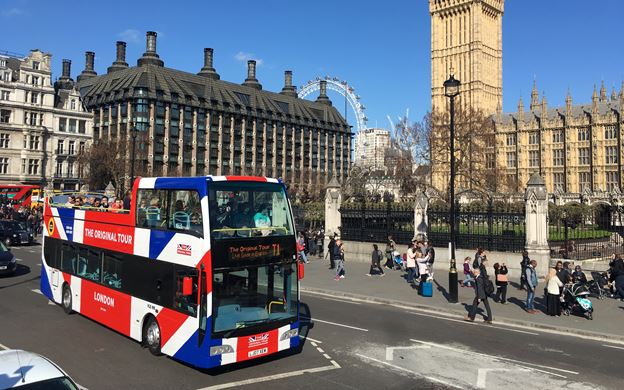 hop on hop off. i know this sounds corny but i often will do these hop on an hop off bus tours. i do it as one of the first things i do in a city.  it gives me a lay of the land, an overall perspective.  it gives me my bearings before i decide what i want to focus on, what i want to spend my time on.  i try to get one that has a live guide on it, not the preprogrammed audio one.  and i love seeing the city from the top of a double decker bus which has no roof on it.
the London theater.  how can you spend a night in London and not go to the theater.  tonight was no different. i went to see the musical Waitress and i very much enjoyed it.  has anyone else seen it?i am a sucker for musicals. i love each one. and i cry in every one.  the only two that i can remember that i did not like were Spiderman and Dear Evan Hansen.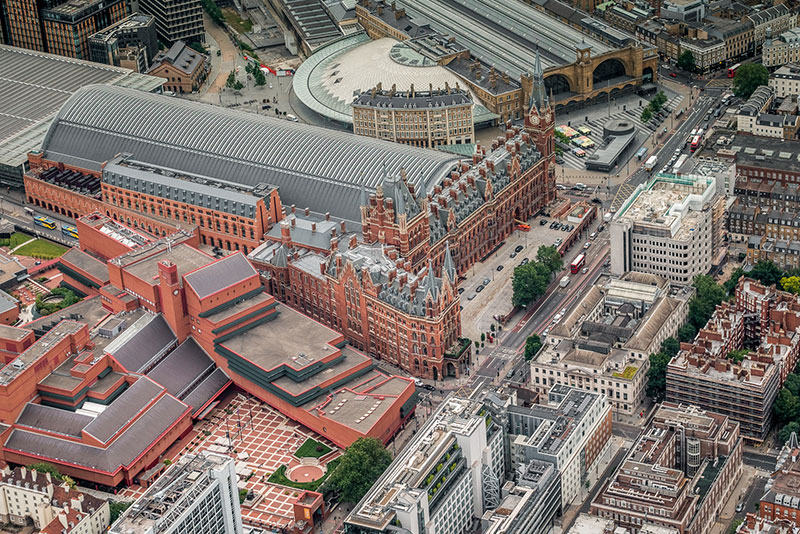 explore new neighborhoods. always looking to explore parts of London i deliberately decided to stay in the King's Cross Station neighborhood, an area of the city that i have not spent much time in before.  North London is the site of serious rail stations.  side by side is the St. Pancras International Station which is where you catch the Eurostar "Chunnel" train to Paris as well as the Kings Cross Station and the Euston Station.  the neighborhoods surrounding the stations include Islington, Bloomsbury, Fitzrovia, and Marylebone.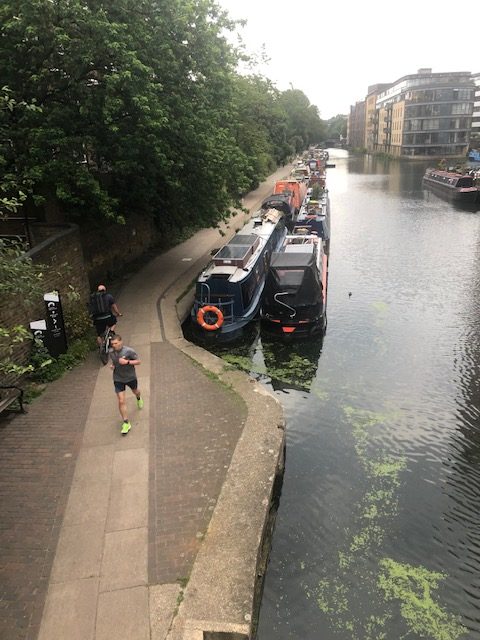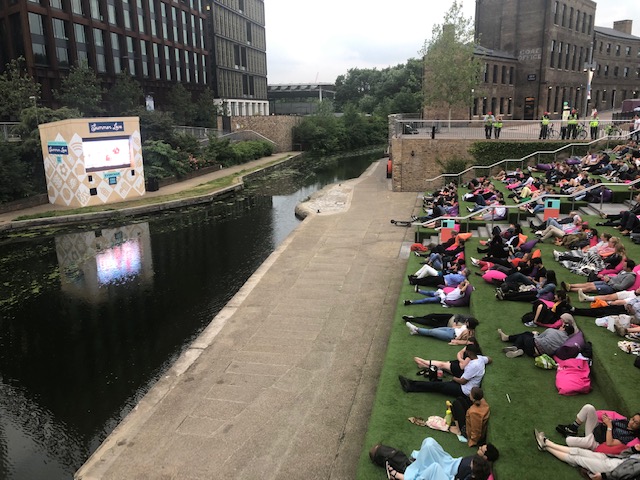 what i learned is that this area of the city is alive.  not only do you have a huge amount of people traffic because of the three massive rail stations, but also the surrounding neighborhoods are bursting with new apartments, many tech companies and street life.  in addition it has some unique walking and bike paths along Regents Canal, one of the country's numerous canals.  last night they were showing the 1978 movie Grease with Olivia Newton-John, John Travolta and Frankie Avalon outdoors along the canal in an open air miniature amphitheater which attracted a full house of people. as i walked the area you could feel the pulse of the community.  it was alive.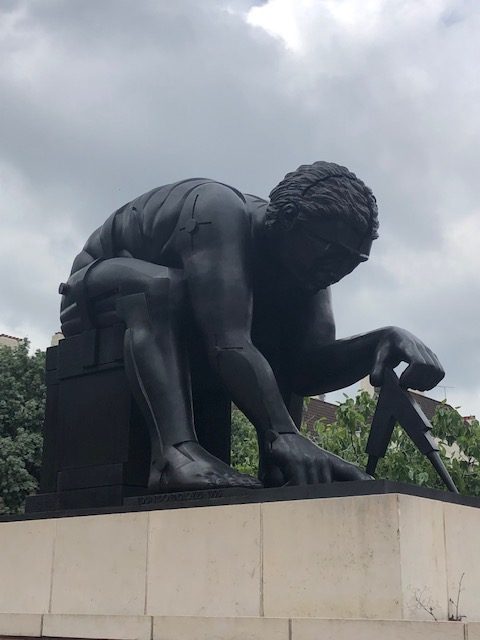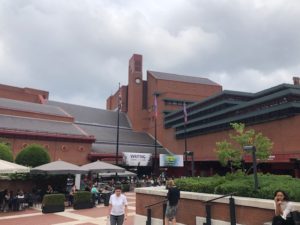 British Library.  been to London many times but never went to the Library.  it is located in the King's Cross section of town.  greeting you is the huge statue of Isaac Newton bending forward with a compass measuring the universe.  here the most important written documents in the history of the world are on display.  the Magna Carta, the Gutenberg Bible, Leonardo da Vinci's notebook, the Canterbury Tales, Alice's Adventures in Wonderland, Shakespeare's First Folio containing 36 of his 37 works, several early English Bibles, and the Lindisfarne Gospels.  all are there but also each has been digitized so that you can read the manuscripts page by page on touch screen computers.  pretty cool.
but The Lindisfarne Gospels (698 A.D.) are the ones that i am particularly interested in, since Lindisfarne is the place that our pilgrimage is aiming for. it is our destination.
after the fall of Rome, which had established Christianity as the empire's official religion, Europe and England reverted to its pagan ways. Christianity was effectively banned during these Dark Ages which lasted for more than two hundred years.  the only way that the Christian message was preserved was by monks.  monks reproduced the ancient Bibles by hand, and they were often beautifully illustrated. the most magnificent of these medieval British "monkscripts" was the Lindisfarne Gospels.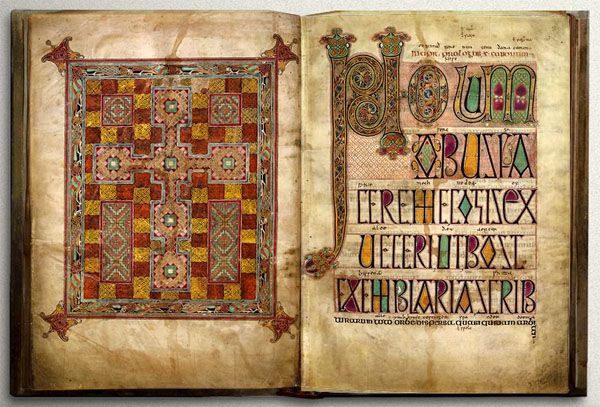 monks on a remote island on the east coast in the Northumberland area of England, Lindisfarne, kept the faith and kept the Christianity light on.  that is where we are headed on our 10 day, 12 miles per day pilgrimage.