Who has been to Sheboygan Wisconsin?
That is where I spent today and part of yesterday.  What makes Sheboygan so interesting?
For me, it is a number of things.  For one, I just like pronouncing the name.  Three syllables.  Pronounced Shay…Boy…Gan.  So phonetically powerful.  I like the guttural feel of the three syllables that all start with a consonant.  I find myself wanting to say it over and over again.  Just say it out loud and tell me you don't really enjoy hearing yourself say it.  Sheboygan!
Second, Sheboygan, a one-hour drive from Milwaukee and 2.5 hours from Chicago, with its 50,000 residents has miles of beautiful frontage on Lake Michigan.
It claims many awards and citations, but two caught my eye. One, it sees itself as the "Fresh Water Surf Capital of the World".  In addition, it calls itself the "Bratwurst Capital of the World".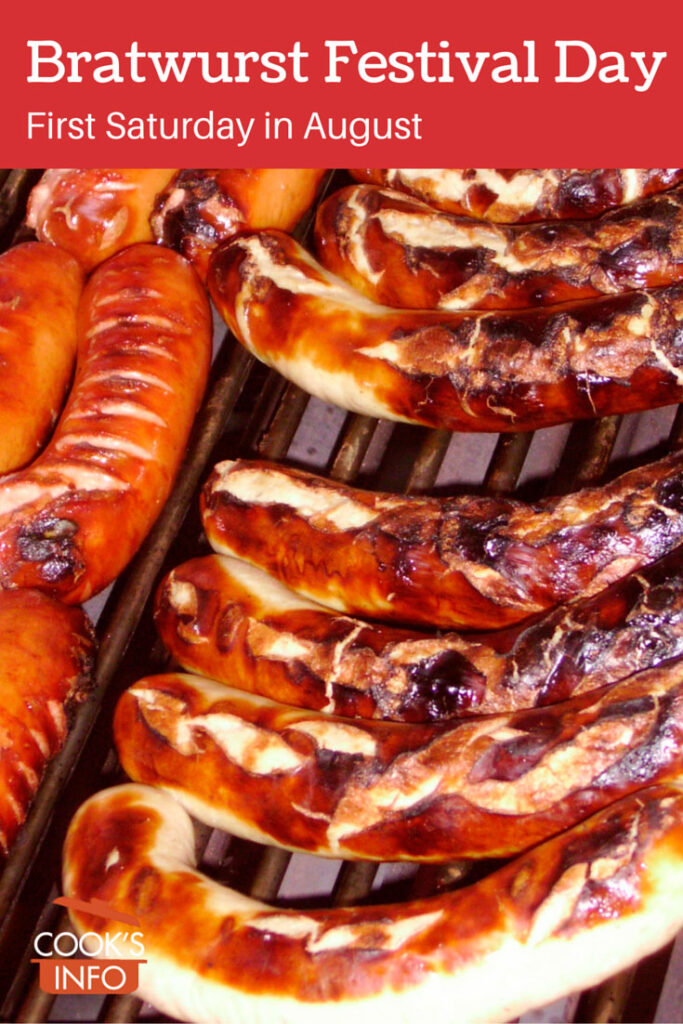 Third, Sheboygan is the reason that there is a Kohler Wisconsin which is located just outside the city limits of Sheboygan.  And Kohler WI is a gem.  Only 2,500 residents in 5 square miles, but the Kohler family was bound and determined to build a community around its world wide corporate headquarters and plant.  They did so by hiring the Olmsted Brothers, who designed the White House grounds and Central Park in New York City, to do the initial 50-year master plan for this planned garden/industrial community.  Then they hired the Frank Lloyd Wright Foundation to do the next 50-year plan for the town. The streets are so wide with so many trees.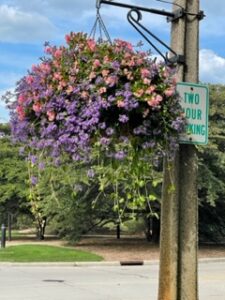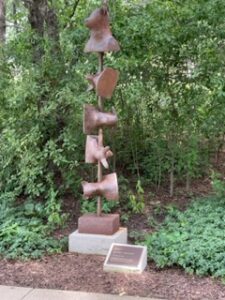 Hanging baskets of beautiful flowers on every light pole.  Art statues dot the street scapes.  All the homes have similar mailboxes.  Most of the homes are made of brick.  No fences in any yards.  The town is beautiful.  And, for such a small town, it has every amenity you can think of.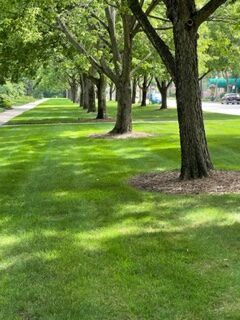 Kohler, the company, produces motors, furniture, lighting fixtures, generators, but is best known for its plumbing fixtures – sinks, showers, and toilets. It is a great story on how the company got started.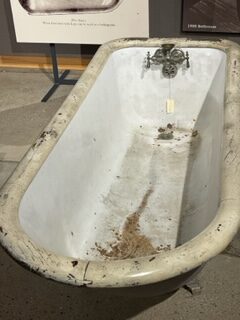 They took a cattle trough (or a hog scalder!) and added four cast iron ball and claw feet as its legs and made a bathtub out of it.  Later they made the trough out of porcelain. The rest is history.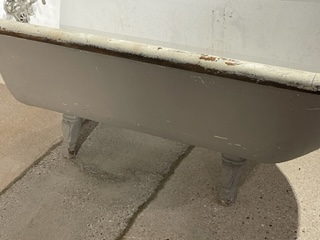 The company is also in the hospitality industry, with its signature hotel in Kohler – namely, the American Club, a premier 5 Diamond, 5 Star hotel. Originally it was the residence of the immigrants that were working in the Kohler plant across the street, but in 1981, after 60+ years, was converted into a phenomenal hotel complex.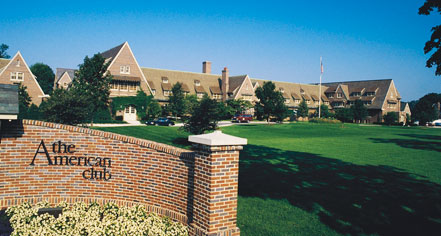 Finally, Sheboygan County is the location of four wonderful golf courses.  One of which is Whistling Straits, which was the site of the most recent thrilling Ryder Cup match in 2021 when the US team totally outplayed the European team for the first time in quite awhile.  Previously the course has hosted the 2010 PGA Championship, the 1998 Women's Open Championship and the 2007 Senior Men's Open Championship.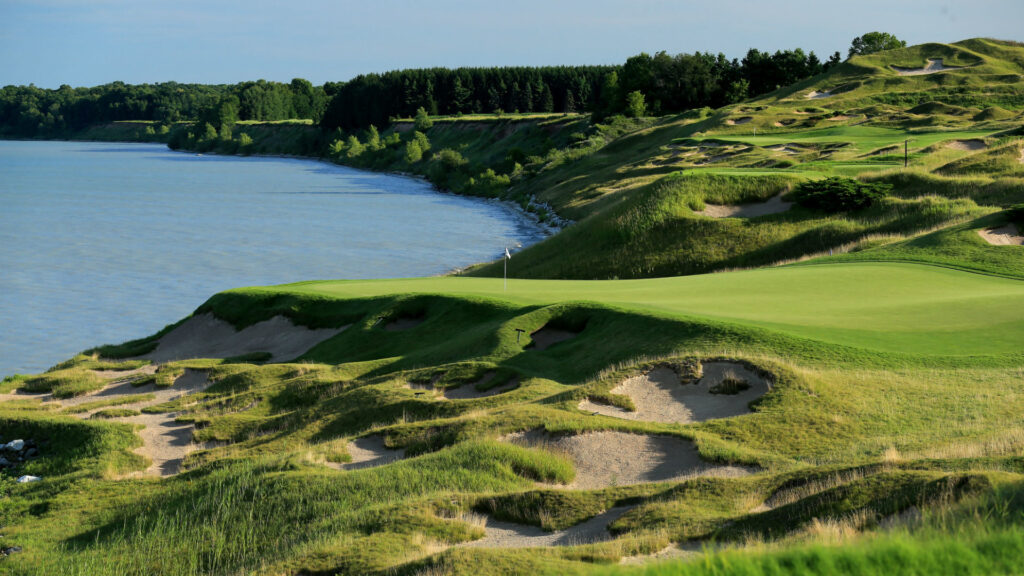 For golf aficionados, Whistling Straits is something special.  It is a links course, which is quite unusual in the United States.  It is ranked by Golf Digest as the 2nd best public golf course in America. It is ranked by others as the 4th toughest golf course in the world.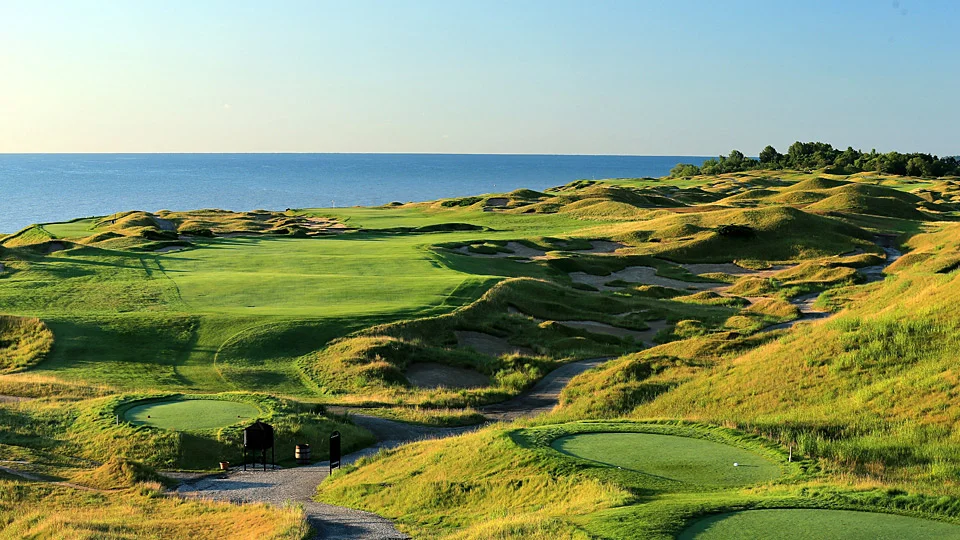 Yours truly had to try it out yesterday.  I did so without my own clubs.  I had to rent some.  Without my own golf shoes. I had to play in my running shoes.  Without having touched a golf club in 3 and ½ months, with the exception of playing 5 holes four weeks ago.  I am just stating facts.  I am not trying to make excuses.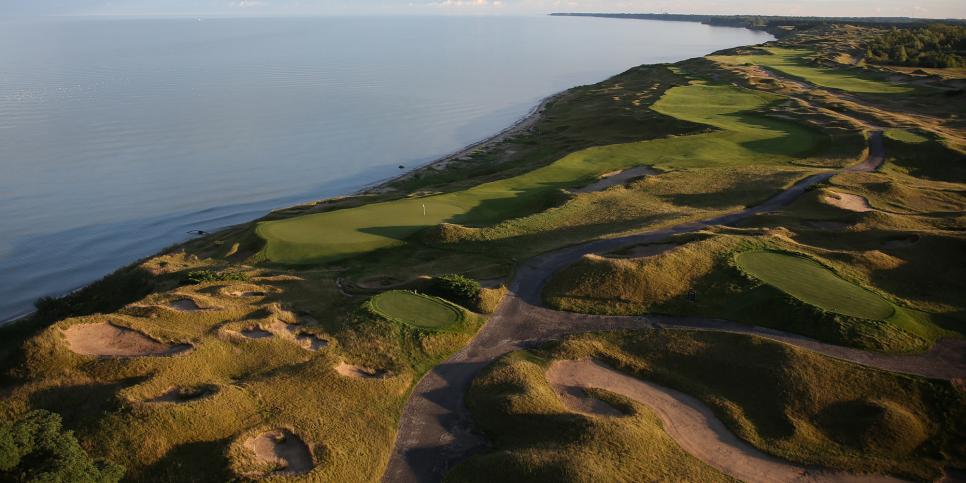 Bottom line, the course won.  I shot an 89, 17 strokes over par.  That is approximately 4 shots over my handicap.  It could have been a lot higher but my putting was out of sight.  I one putted 7 greens and I chipped in on one hole.  I had only 27 putts for the entire 18 holes.  I also hit 12 out of 18 fairways in regulation.  But, and it is a big but, I only hit one green in regulation.  I missed 17 of 18 greens in regulation.  That is not good!
But what an experience.  The course borders Lake Michigan.  You have to walk the course.  I walked some 6 miles during the round.  No golf carts are allowed.  It was an absolutely beautiful day.  I indulged myself by having a caddy, which helped a lot and made it so much more enjoyable.  I teed off at 3:10pm and finished 18 holes at 8:03 in semi darkness, just 15 minutes after sunset.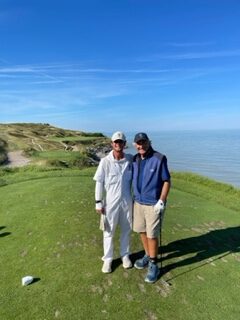 Now you know the four reasons why I have gotten excited about Sheboygan Wisconsin!