One of the things that strikes you right away when you visit the Midwest are the prices.
They are so much lower than what I am used to on the west coast.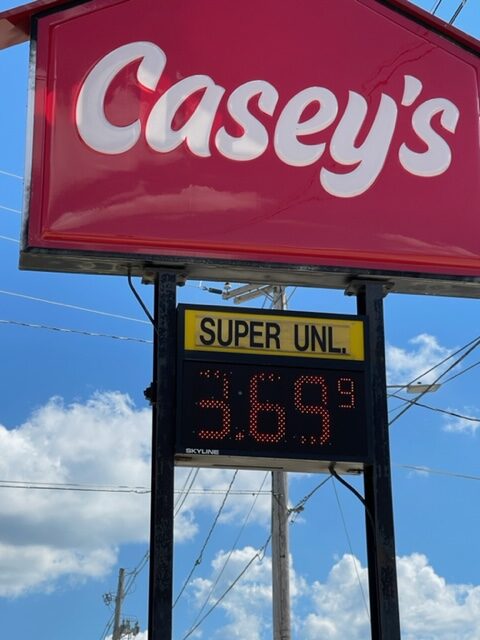 Take gasoline.  Here in the intersection of the states of Iowa, Wisconsin and Illinois the price of regular gas is around $3.69.   according to AAA, the Iowa state average gas price right now is $3.59.  this compares to state average of $5.36 in California and $4.80 in Washington State.  That is a 49% difference compared to California and a 34% difference when compared to Washington State.
Because of this I have done some research on the overall Cost of Living differences between the west coast (i.e., Los Angeles, California and Seattle, Washington) and Iowa (i.e., Des Moines).  For comparison purposes I have used Des Moines, but I am physically in a much smaller town in Iowa than Des Moines right now.  Nevertheless, the results are quite striking.
The median Cost of Living (COL) index for the country is 100.  Los Angeles scores 176, while Des Moines scores 78.  That means that it is 56% more expensive to live in LA than in Des Moines.  Seattle scores 168 on the COL index, compared to Des Moines' 78.  The difference in the COL between the two cities is 53%.  It costs half as much to live in Iowa than it does on the west coast!
When digging further into these numbers, the biggest difference by far is the cost of housing.  Yet, every area of expenditures was more expensive in the two west coast cities than in Iowa's state capitol.  For example, childcare was 50% higher in the two west coast cities.  Groceries, depending upon the item ranged from 17% to 58% more expensive on the west coast.  Restaurant costs were anywhere from 23-32% higher on the west coast.
On my road trip to the Midwest, in addition to gasoline, where I have really noticed lower prices is in restaurants. Since I am eating out almost every meal I am really paying attention to the menu prices.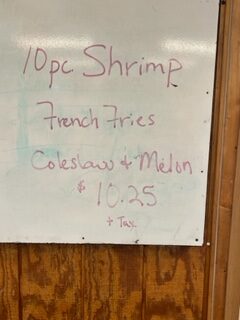 For example, in one restaurant I ordered 10 huge pieces of cooked shrimp accompanied by French fries, coleslaw and melon for $10.25 plus tax.
Another thing I have noticed in Wisconsin, Illinois and Iowa is the number of soup and salad bars, as well as some full-fledged buffets.  Since Covid I can't remember seeing any of these in restaurants on the west coast.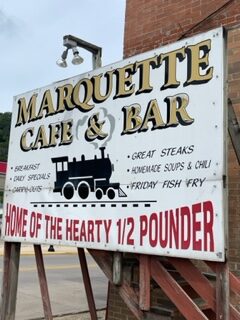 In the Marquette Cafe & Bar in Marquette Iowa, on the banks of the Mississippi River, I ordered a veggie omelet, cottage cheese, tea, and a blueberry pancake and the total cost was $14.15 plus tax.  Holy Cow!  That is a real deal.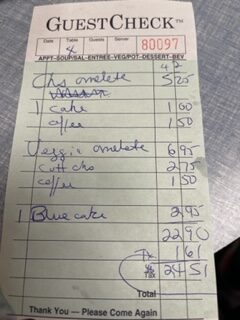 Enough about prices.  Let me tell you about the blueberry pancake I had at the Marquette Cafe & Bar.  As you can tell from the pictures this establishment is not your five-star restaurant.  No, but this is about the only option of where to eat breakfast along the banks of the Mississippi River in Marquette Iowa.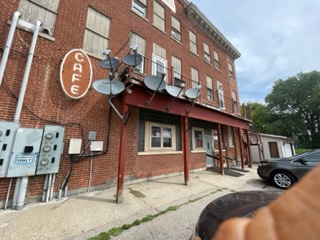 Back to the blueberry pancake. It was the best blueberry pancake I have ever had anywhere.  Look at these pictures.  Note the number of blueberries.  Amazing.  And to top it off, they provided three different types of syrup for me to choose from.  One of which was original maple syrup.  It was to die for.