all,
Wow!  A wow moment.  Not a wow moment of excitement and wonder.  No, a wow moment of having just been through an experience that you will never forget.   And this event occurred almost 25 years ago.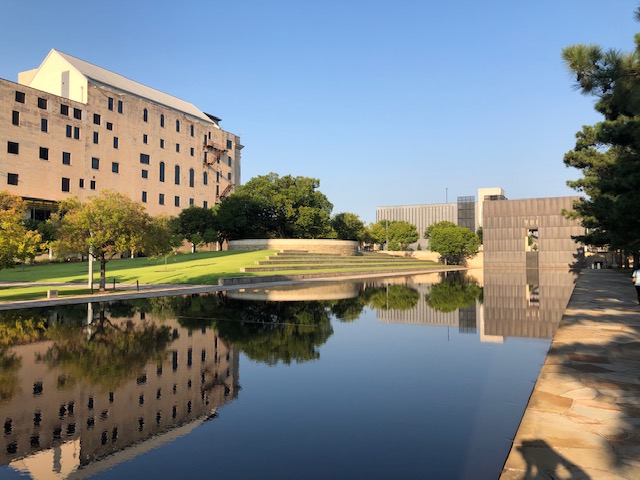 Wow! No other way to describe the very well done museum and absolutely beautiful and powerful memorial to the truly tragic bombing in Oklahoma City in April of 1995, almost 25 years ago.
But the designers of the museum sure did a great job in recreating the horrific day, at 9:02 am on April 19th.  I felt like I was there.  They brought it to life.  With all the tragedy, heartbreak, and tension that you can imagine would be associated with such an event.   Other than 9/11, the worst loss of life from a terrorist attack in America's history, and the worst from a domestic terrorist.   168 lives lost, and 759 injured.
Imagine working in a building with 9 floors, and within minutes they disintegrate and crumble into a heap from the blast, leaving a sliver of space (6-12 inches) between floors in the rubble– floors that are now just crumpled concrete slabs. The chance for survival was almost nil.
I found myself welling up several times during the hour in the museum.  It reminded me of how I felt in when I went to the concentration camp in Dachau, to the Texas Book Depository in Dallas, and to the 9/11 museum/memorial in lower Manhattan.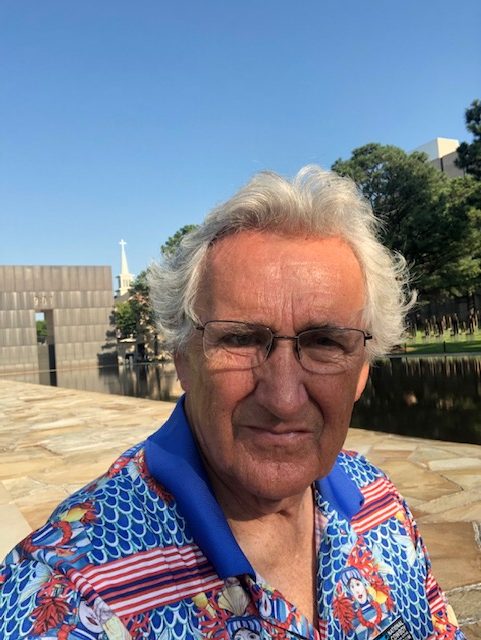 Many thoughts are running through my head, and many emotions are running through my heart.
the senselessness of it
the human tragedies
the individual stories
the children in the day care center and their parents
the planning that went into this on the part of Tim McVeigh and his accomplice
the heroism of the first responders
the acts of kindness and selflessness from survivors and others
the coordinated response from all levels of government
the timing and luck involved in capturing the bomber on a routine traffic violation
the frustration of the rescue teams in trying to move the debris to find other victims
the museum takes you through the day in April of 1995 on a minute by minute, hour by hour basis.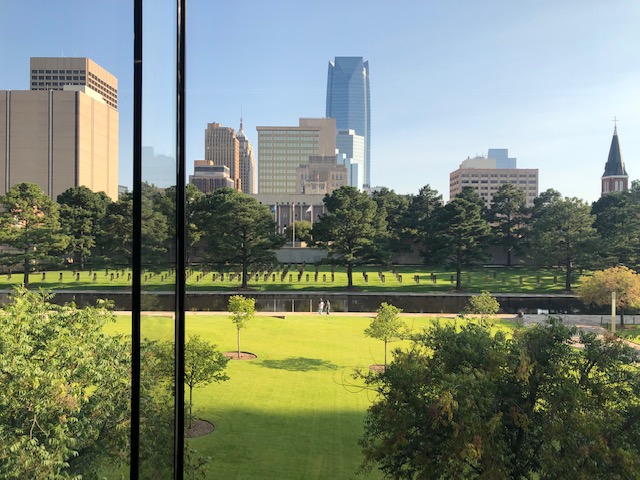 outside the museum is the memorial that is so simple and yet so powerful.  a green grass field where the building once stood, with 168 empty chairs located in various spots on the grass simulating where each victim was standing when the blast occurred.  the reflective pool which connects the east end's gate of time at 9:01, before the attack, with the west end's gate of time at 9:03, when the searching and healing began.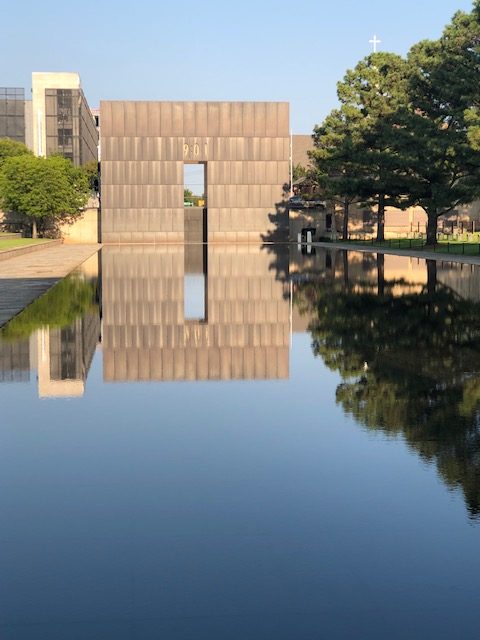 it is memorials like this that remind us all too vividly of how fortunate each one of us is.  and how much work there is to do to ensure that everyone who has issues has someone they can talk with.