Today is a such a special day.  It has become one of the most important special days of the year.  Yet, it is not a holiday!  I, for one, am in favor of making it a national holiday.   You may ask why.  Here are my reasons.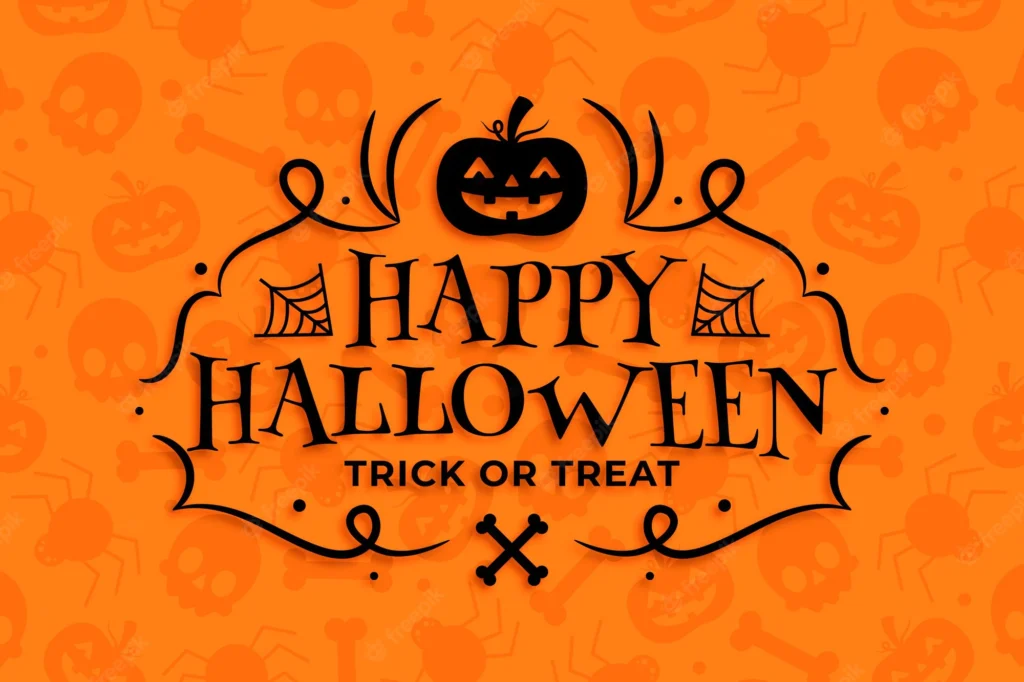 Think about what Halloween does.  It gives each one of us a chance to be someone or something different for one day of the year.  This has to be good for our mental health.  A little escapism, right?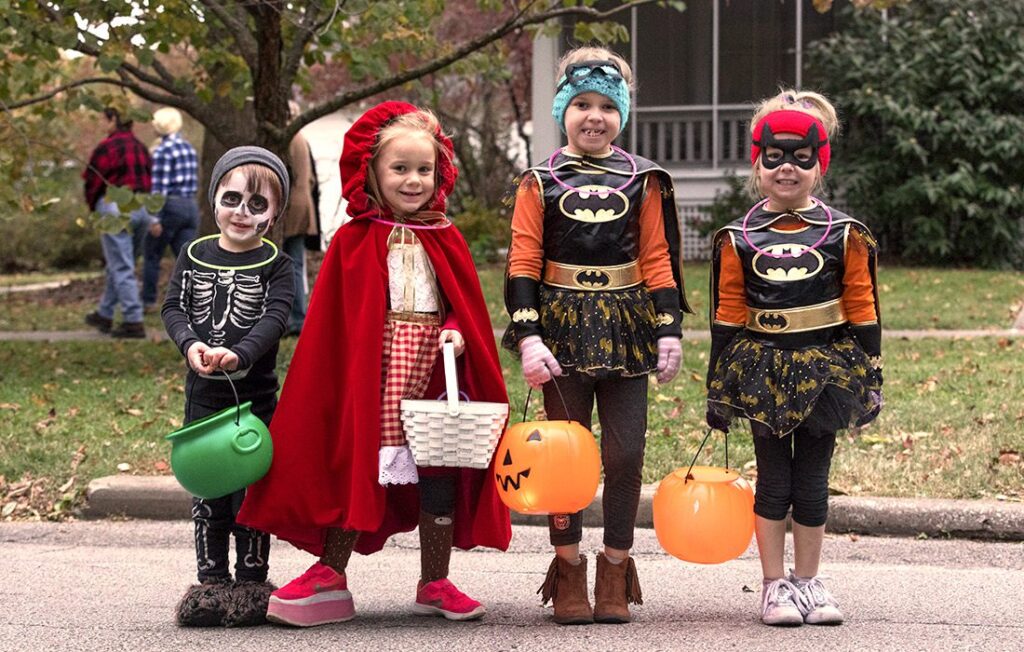 Think about what the day does for children.  For weeks in advance the young ones are trying to decide what they are going to be this Halloween.  Then there is the process of getting the costumes and the make up required.  On Halloween night nothing matches the pure joy of going house to house dressed in their costumes trick-or-treating.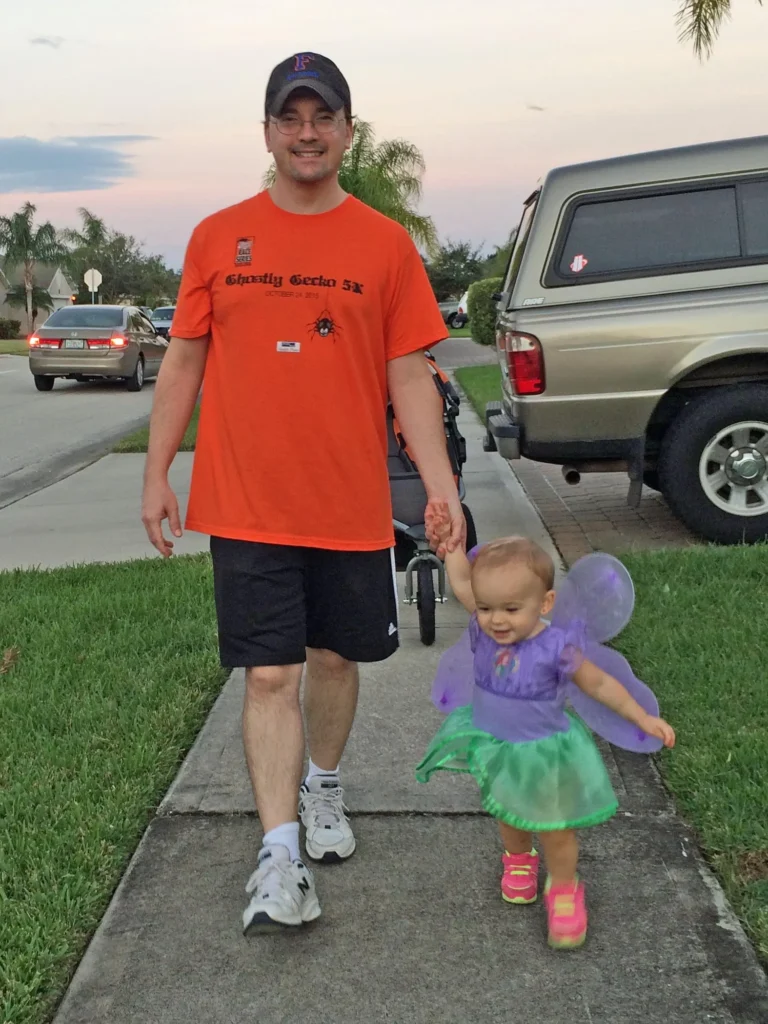 Think what the day does for families.  It has father and/or mother walking with the little ones as they go house to house.  What a great time together.  One that is remembered for a long time.  This applies even today where in some neighborhoods people are driving their cars and trucks to the local church parking lot where they are opening up their trunks so that the children can do trunk-or-treating in a more safe environment.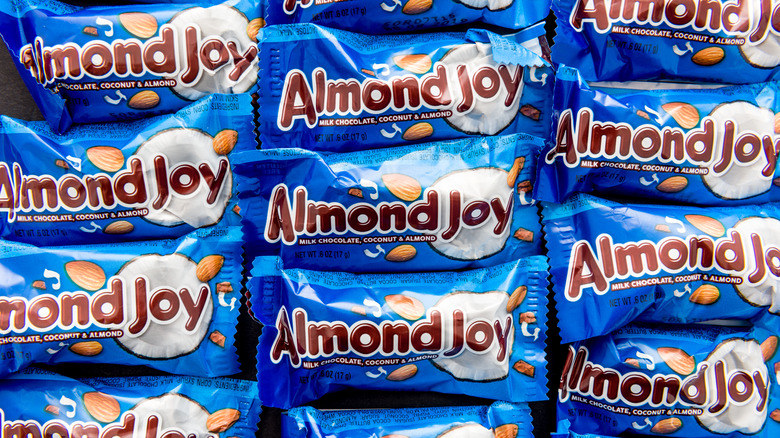 Think what this day means for the candy producers in this country.  This one day represents 10% of their annual sales.  It is a big day.  I was worried about whether we might have some supply chain shortages this year, but apparently that did not surface.  Or, if it did, I have not been made aware.  If you will recall I wrote a blog about this possibility.  Here is the link to that blog.  https://neilstrips.com/alert-potential-problem-for-halloween/    I was particularly concerned about my favorite candy – Almond Joy.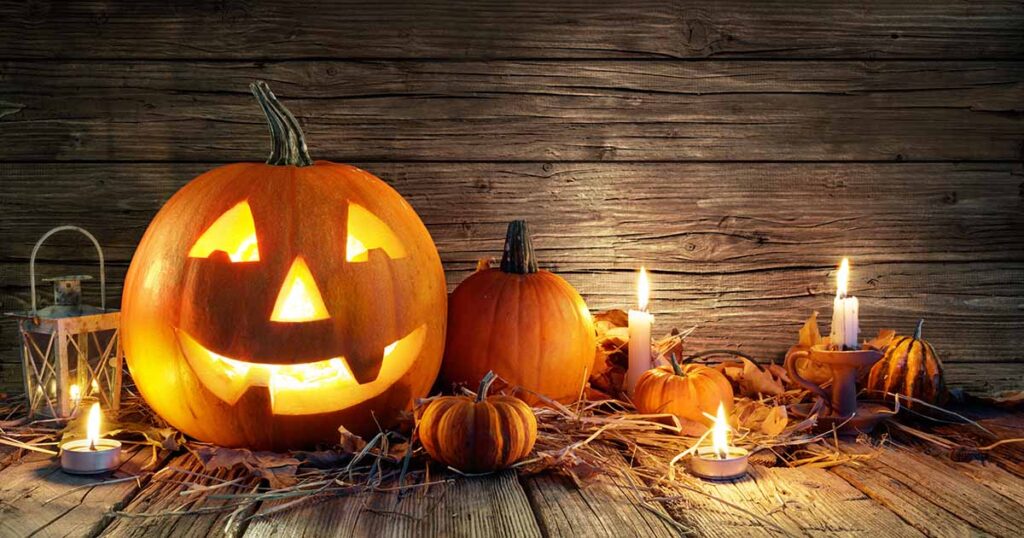 Think about what this day does for pumpkins and our appreciation of them.  Holy cow.  This day forces us all to realize the many ways that we can enjoy this wonderful plant.  For decorations, for carving, for hollowing out, and for eating.  Pumpkins to me are the surest sign that we are in the autumn season.  And don't you love their orange color.  Interesting fact – pumpkins are actually a fruit.  The reason being that, scientifically speaking, anything that starts from a flower is botanically a fruit.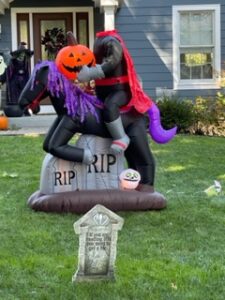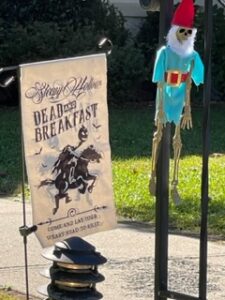 Think about the creativity this day stimulates as millions of homeowners decorate their homes to celebrate the day.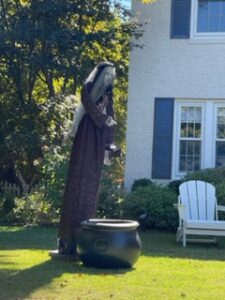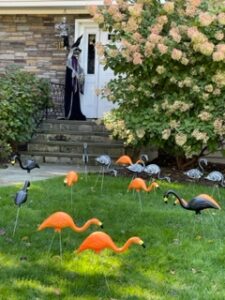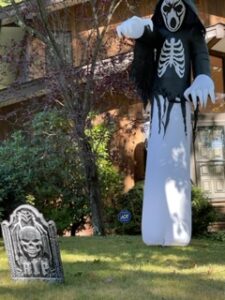 As an example of this, I was recently in Sleepy Hollow NY and I have included some their decorations.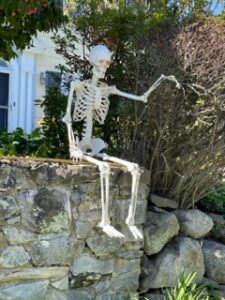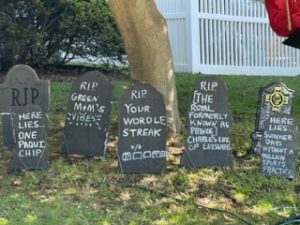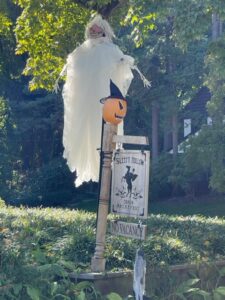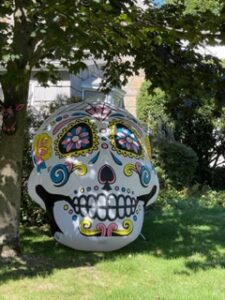 Think about the fact that this day brings us all together. There is no far right view of Halloween.  There is not far left view of Halloween.  As far as I know, we can all agree that that this day is a wonderful tradition that has no political connotations.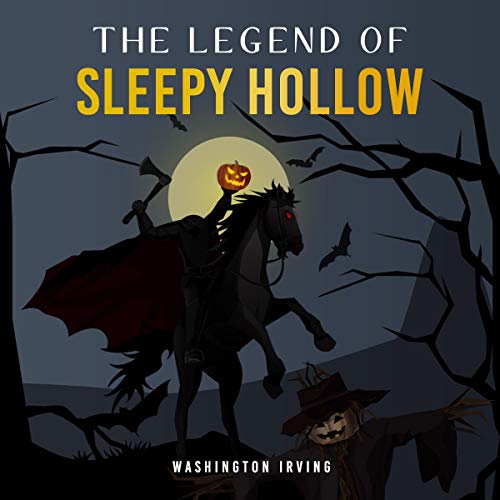 Think about the really interesting legends that surround Sleepy Hollow.  As first described by Washington Irving some 203 years ago, I, for one, can't get enough of the Headless Horseman, Ichabod Crane, the Old Dutch Church, and the Sleepy Hollow Cemetery, to name a few.
My daughter, son-in-law, and their two children live in Sleepy Hollow, some 30 miles north of New York City.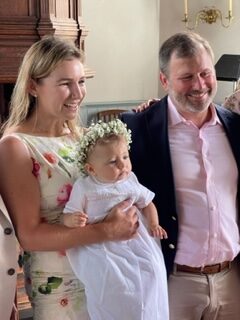 My granddaughter was baptized four months ago in the Old Dutch Church.  Clearly, Sleepy Hollow has a very special spot in my heart.
Need I go on?  I hope that you will agree that I have made the case for making Halloween a National Holiday.