The noise was something that I have not heard before.  When I started my car some two weeks ago, the sound emanating from under the hood of my car was more like the sound of 10 Harley Davidson motorcycles starting all at once.  The sound was magnified by the fact that I was inside a cement basement garage that had no windows and no doors open to the outside.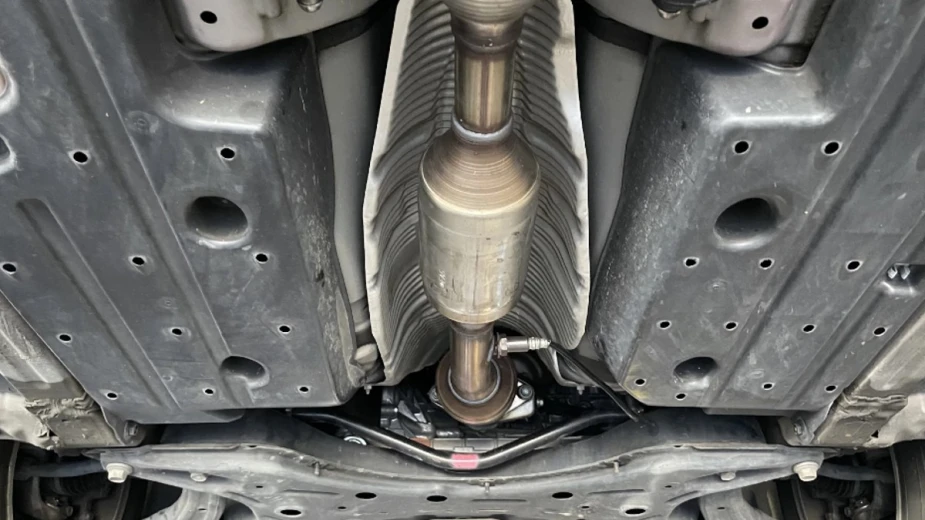 Shocked to say the least.  I had no idea what was going on.  My 2007 Jeep Liberty had never sounded like this.
The catalytic converter on my Jeep Liberty had been stolen.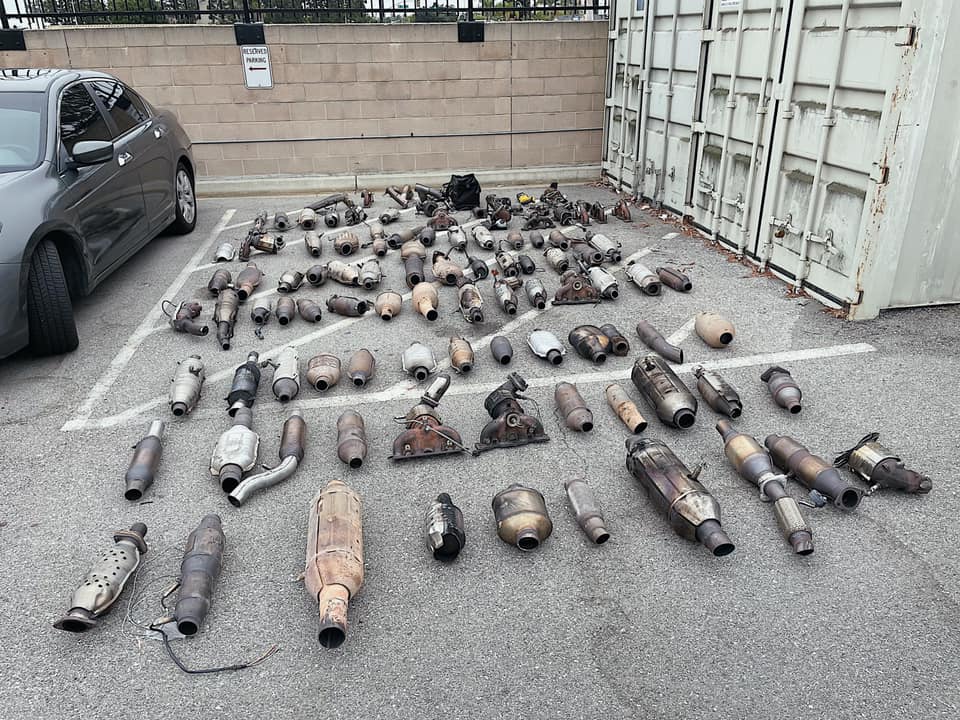 Since this happened to me, I have found out that I am not alone.  Catalytic converter theft has exploded in this country.    According to the National Insurance Crime Bureau, the increase has been over 1,215% since 2019, and that does not count what has been happening this year 2022.  Thefts in 2018 were 1,300 and thefts in 2021 were 52,000, using round numbers.
To give you an idea how wide spread this is, wait to you hear this story.  My dentist owns a three story building in a suburb of Seattle.  His building has perhaps 12 dental and doctors' offices.  Patients like myself come daily to the building for teeth cleaning and other dental work.  We park in his parking lot which has about 25 parking spaces, all at ground level, encircling the building.  Last week, during mid-day 7 cars had their catalytic converters stolen while they were in the building getting their teeth cleaned!!  In mid-day, in the open!!
Why are so many being stolen? The value and cost of the precious metals inside the catalytic converters — namely, platinum, palladium, and rhodium — have skyrocketed.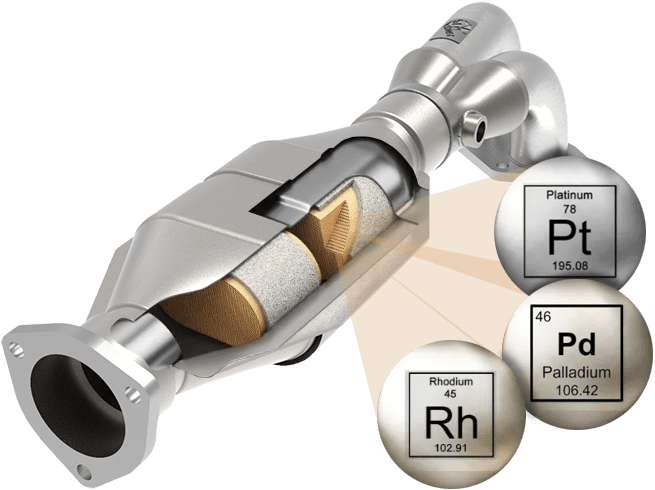 My research found that "Platinum was recently trading at $900 per ounce, and palladium was at about $2,200 an ounce. Rhodium – fasten your seatbelts for this one – was going for nearly $13,000. Yes, $13,000 per troy ounce. In comparison, gold was a mere $1,700 per ounce. Prices fluctuate greatly and frequently, so those numbers are subject to change."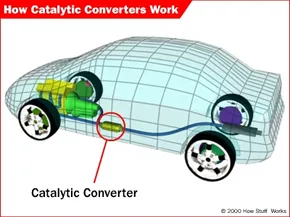 But, the first question I had to ask myself was what is a catalytic converter?  Fyi, I am not known for my mechanical know how.  It turns out that they are a key component of a car's emissions control system, reducing the amount of pollution coming out of the tailpipe. The converters transform the bad stuff — hydrocarbons, carbon monoxide, and nitrogen oxides – into oxygen, nitrogen, and carbon dioxide.  The US Federal government and all states have required them on all cars since 1975.
You may ask about carbon dioxide.  Isn't that a greenhouse gas that contributes to global warming?   Yes, but it's less harmful than carbon monoxide.
The next question I asked myself was why…why…why…would someone steal a converter from my 15 year old Jeep Liberty, which has 200,000 miles on it.  Research shows the following cars are the most likely targets in the western part of the United States.
2001-21 Toyota Prius
1985-2021 Ford F-Series
1989-2020 Honda Accord
1990-2022 Ford Econoline
1999-2021 Chevrolet Silverado
2007-20 Subaru Outback
2007-17 Jeep Patriot
2003-11 Honda Element
1998-2020 Subaru Forester
1995-2021 Toyota Tacoma
What can be done to prevent a theft is the next question.  One option is to install a catalytic converter anti-theft device.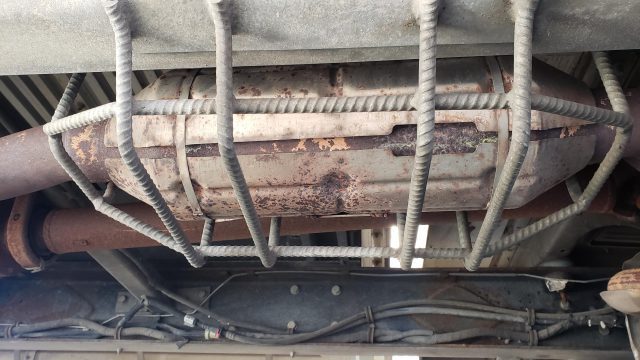 A second option is to do what my dentist has had to do.  He has had to hire a person to patrol his parking lot during the day to make sure that no one is stealing catalytic converters from his customers.  It only takes between 30 seconds and 1 minute to steal a catalytic converter.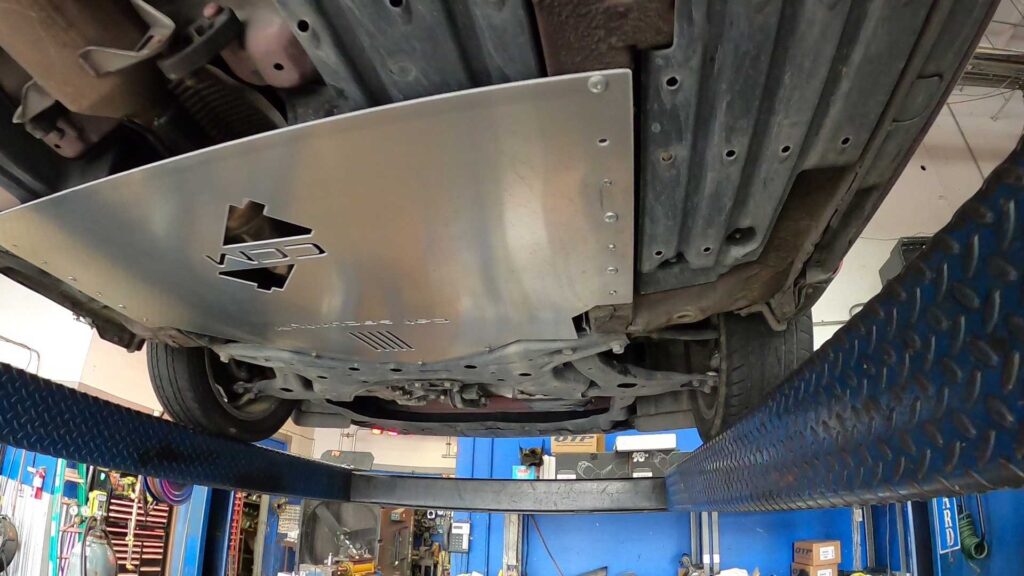 A third option is to get your friendly muffler shop to etch your car's VIN number on the converter along with very vibrant paint that can withstand high heat.  This gives police departments information that presumably could lead to tracking down the thieves.
Some states have passed legislation that scrap dealers either cannot purchase converters or require the seller to show their identification and proof of ownership.
To replace a stolen catalytic converter can run anywhere from $1,300 to as high as $3,000.
Bottom line, we all need to be very, very aware of the potential to have our catalytic converters stolen at any time.