And where did I find the best grilled cheese sandwich in the world?  In the Midwest.
Yes, siree.  In a small town of 880 residents named Sister Bay, in Door County, in the state of Wisconsin.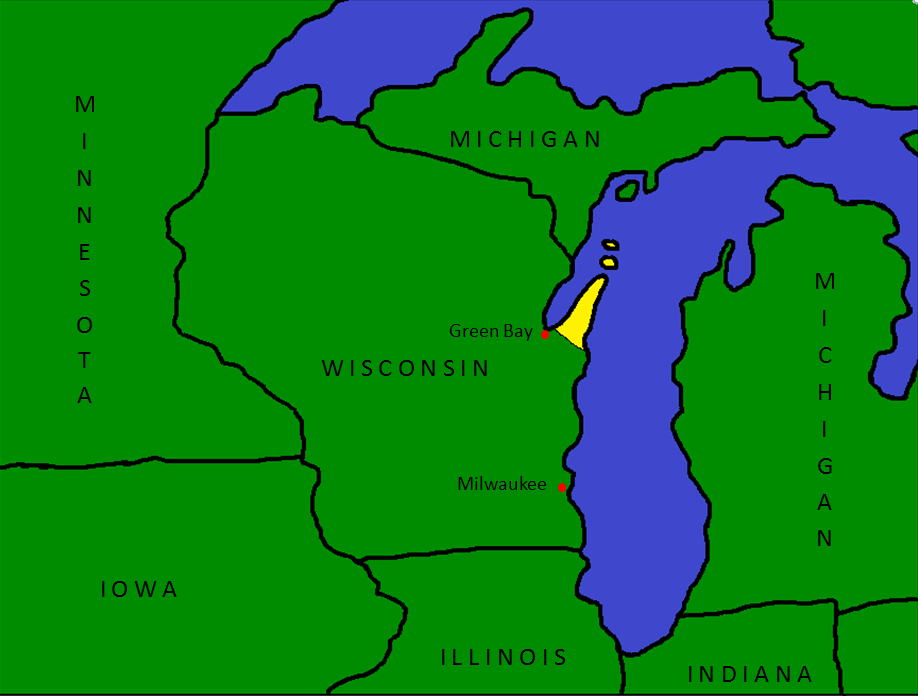 Sister Bay is nestled on Lake Michigan in Door County Wisconsin.  Door County is well known to Midwesterners as a weekend and vacation getaway.  4.5 hours from Chicago and 3 from Milwaukee, it is just an hour northeast of Green Bay.  Some call it the Cape Cod of the Midwest.  As a peninsula it juts out into Lake Michigan and provides many scenic coastal towns with beautiful views, apple and cherry orchards, wineries, cute local shops, summer homes, outdoor recreation options including kayaking, cycling, fishing, golf, and of course some pickleball.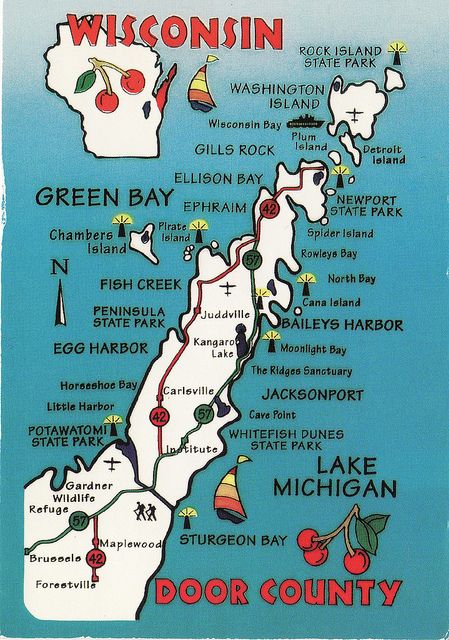 This part of the Midwest has a lot of European heritage, including descendants of immigrants from Norway, Sweden, Denmark, Switzerland, Germany and Belgium too.  Sister Bay is heavily Scandinavian.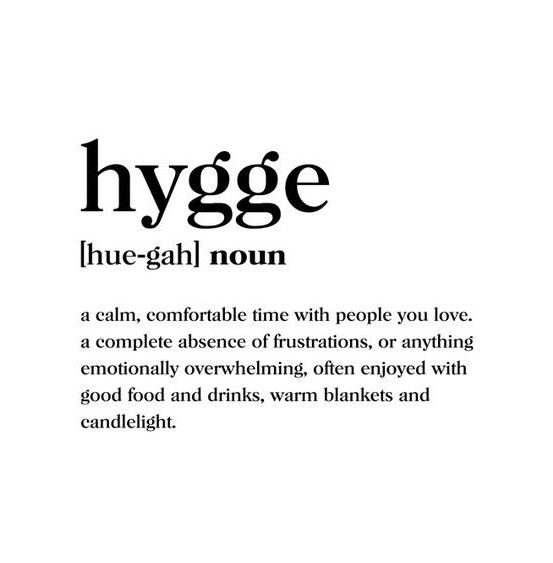 I learned a new Scandinavian word here – namely, hygge (pronounced hue-gah).  Roughly translated it means coziness. It is a culture of hugs, but not necessarily physical hugs.  It is what families practice.  You see families all around you in Door County.  Families are everywhere, playing, eating, talking and having fun together.
I said earlier that Sister Bay is heavily Scandinavian.  When I say Scandinavian, I mean Scandinavian.  For example, the restaurant I stopped at for lunch has a good Scandinavian name (Al Johnson's), but it does not stop there.  Its waitresses are all clad in Scandinavian outfits.  The roof of the restaurant is totally covered with green grass.  And, get this, they have goats grazing the grass on the roof.  Amazing!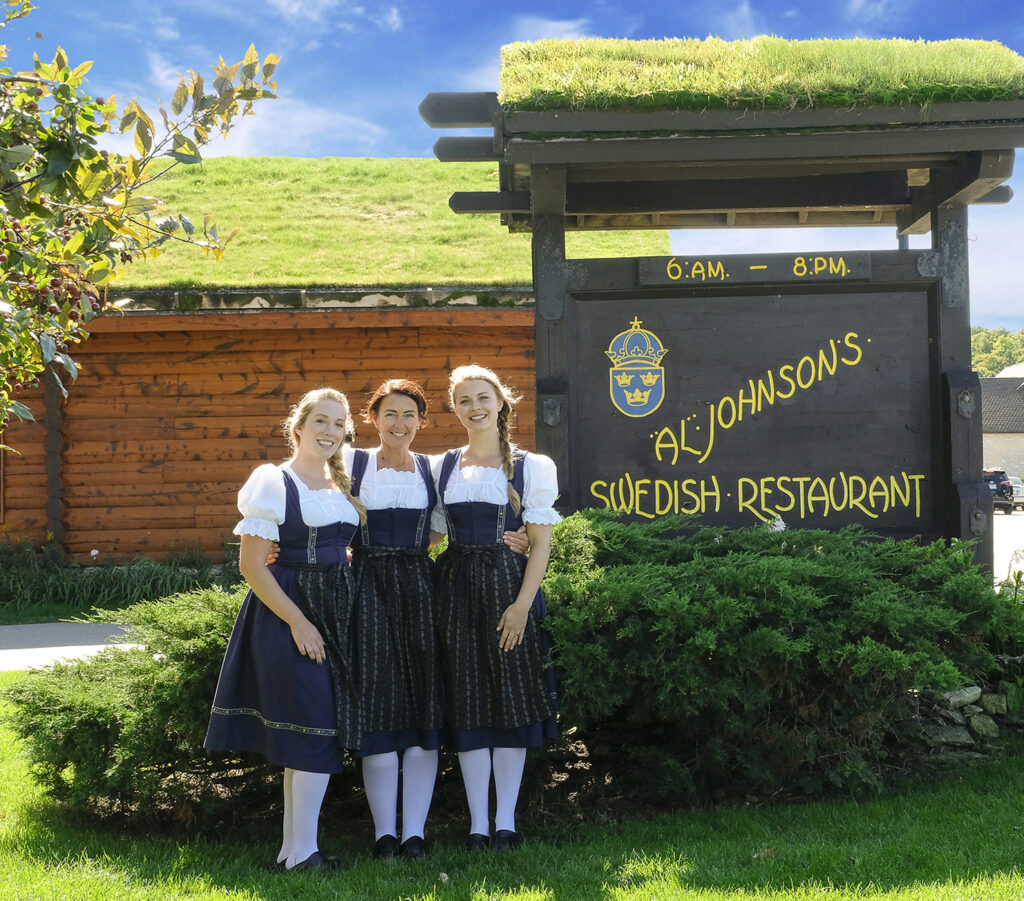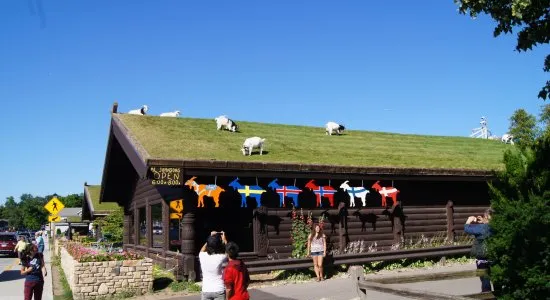 Their menu is classic Scandinavian fare.  I started with some Pea Soup, of course.  The menu is filled with Swedish pancakes, Swedish meatballs, pickled herring, to name a few.  However, I ordered a grilled cheese sandwich.  and let me tell you it was the greatest grilled cheese sandwich I have ever had.  It was outstanding.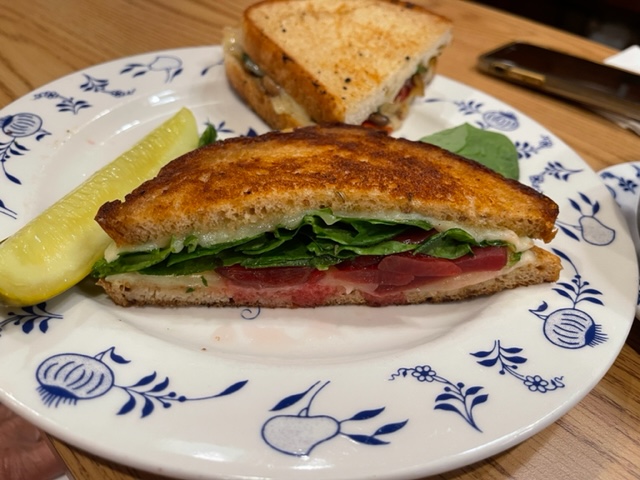 Here's why.  The components were special and unique.
Havarti Cheese, not cheddar
Spinach, not lettuce
Red pickled beets, not tomatoes
These ingredients were sandwiched in between two slices of
Limpa bread (a Swedish rye bread sweetened with molasses or brown sugar), not regular rye or sourdough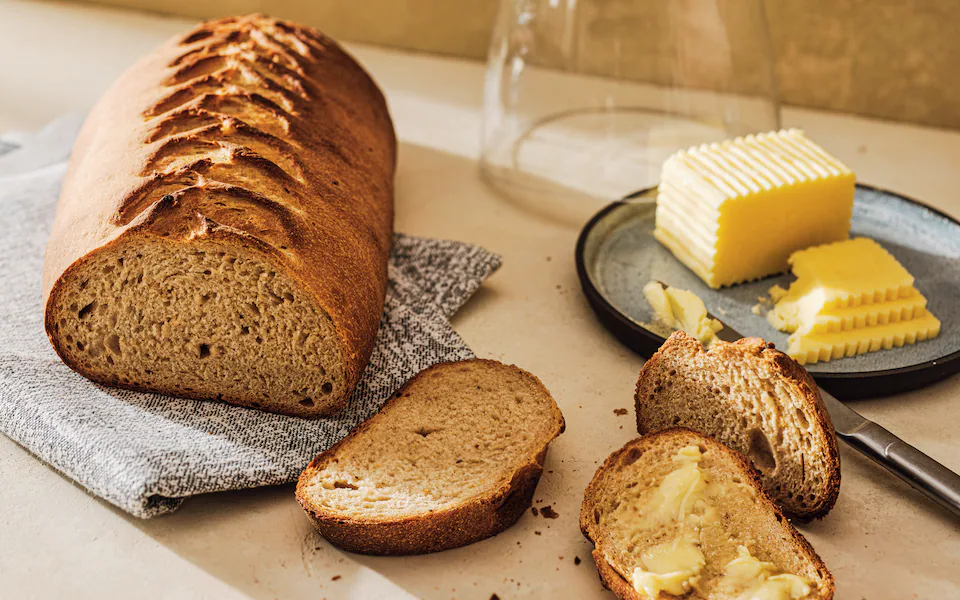 You know what I say when I love some food.  Ummm Boy, Almond Joy!!!!
What makes this discovery so amazing is that I am not a dilettante when it comes to grilled cheese sandwiches.  I have focused on them for some time.  If you are a steady reader of my blog, you will remember the blogs about my attempts to make a grilled cheese sandwich when I was quarantined with Covid over Christmas.  Many of you sent in your suggestions and I have tried them all.  I have been on a quest for the last 8 months to find and test out grilled cheese sandwiches in restaurants and homes across the country.  I don't know how many I have eaten during this period of time, but it is a lot.
My point in telling you this is to emphasize that when I give a thumbs up to a grilled cheese sandwich it is coming from a person who, immodestly, has extensive experience with this type of sandwich.
Not only was this the best grilled cheese sandwich I have ever had, but I consumed it in a hygge environment in Door County Wisconsin.  Pretty special.