On a road trip there is a period of time almost every day when you are in the car driving.  What do you do when you are driving?  Listen to the radio?  Carry on a conversation with your passengers?  Dream?  Look at the scenery?
In my case, I do all of the above for sure, but what I really love to do is listen to a book.  I do this for two reasons.  One, to fill the time up when I am driving.  In addition, I am dyslexic, and it is frankly a lot easier for me to read a book by listening to it, than by reading the words on a written page.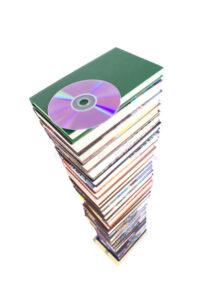 In the past, I used to acquire, at some cost, books on tape and later on CD's to play in the car.  This got so expensive that I started to go to local libraries and check out the CD's from them, and listen at no cost.  But then along came Audible.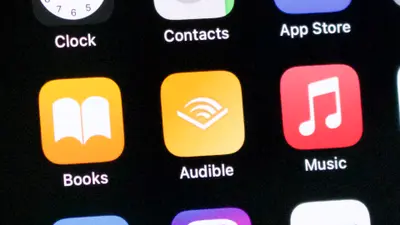 Audible actually started in 1995 but was purchased by Amazon in 2008.  If you like to read/listen Audible is a good deal compared to the cost of CD's previously.  For approximately $25/month I get 2 credits, which is usually good for two books.  In addition I get discounts on additional books that I want to purchase thru Audible.  In years past, pre Audible, it would cost me $25 for just one book on tape or on a CD.
You are not going to believe this, but in my Audible book collection or library I have 295 books.  This is not just me.  My kids also tap into my Audible account from time to time.  I have not read all the 295 books that I have purchased thru Audible, but I have read a bunch.
The reason I bring this whole topic up right now is that I just finished a book that I have been reading on this Midwest road trip. The book took 12 and ½ hours to complete.  I was enthralled by it.  in short, it is a great summer read.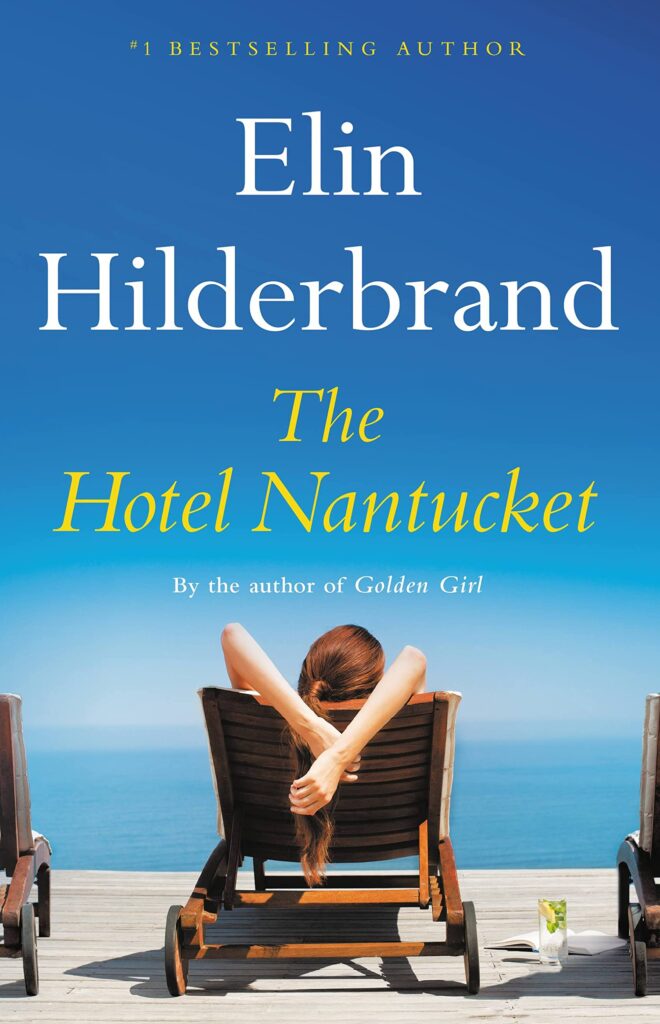 Just published in mid-June and currently number five on the New York Times list of bestselling hard back books of fiction, Elin Hilderbrand's The Hotel Nantucket is an account of what goes on in getting a hotel off the ground in a special location like Nantucket Island, off Cape Cod in Massachusetts.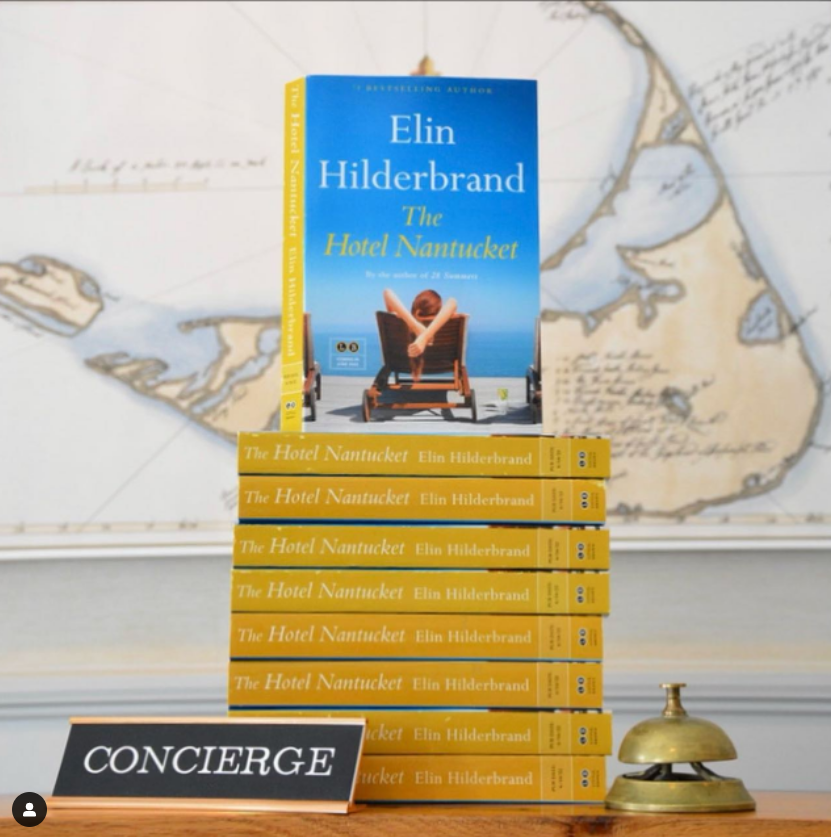 There are so many plot and subplots lines, all juggled beautifully by the author. There is definitely some emotional tension. There are many twists and turns, a slew of interesting characters, such detailed descriptions of the settings, furnishings, gardens, and drool worthy food offerings.  The narration brings the characters to life.  I felt like I was right there on the island in the hotel.  I had feelings of excitement, discovery and imagination.  As many of you know, I spent years on Martha's Vineyard as a youngster, and more recently for a couple of weeks each of the last three summers.  So, the Vineyard and by extension Nantucket, have a special spot in my heart.
The other thing that is interesting about the book is that I normally read nonfiction.  If I venture into fiction it is usually historical fiction.  It is rare for me to read a book of fiction.  but I am changing.  I am beginning to read more fiction.  the reason being that I have discovered over the years that most writers' stories are somewhat autobiographical.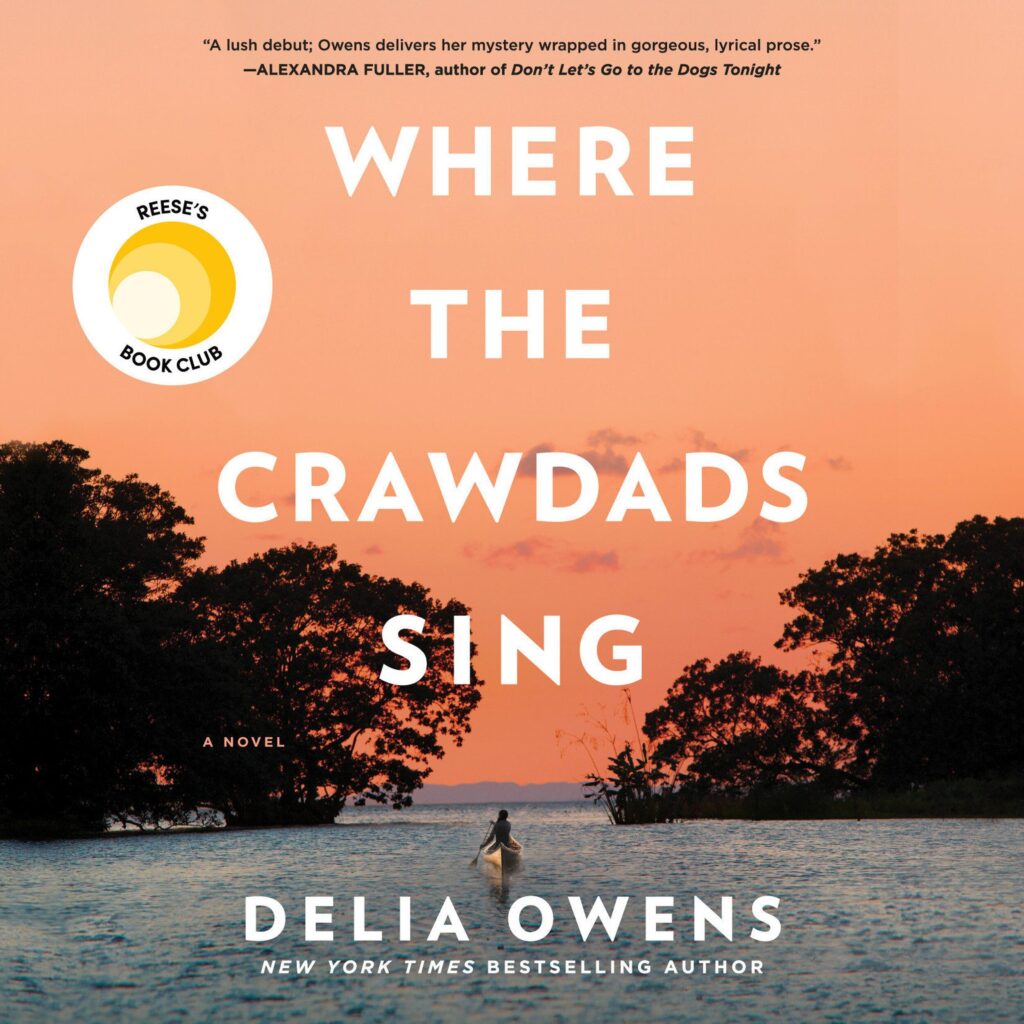 Recently I finished Where the Crawdads Sing.  Yes it is fiction, but you have to believe that there is a lot of nonfiction in the story.  The author of The Hotel Nantucket, Elin, lives on Nantucket.
Sometimes I get so involved in the book that I don't want to stop driving.  I want to continue to listen to the story.  That happened yesterday, when after driving to my motel at the end of the day, I just parked in front of my room, but kept the engine going.  I did not want to get out of the car.  I stayed put in the driver's seat for another half an hour just so I could finish the book.
I can tell you this, I couldn't wait this morning to get into my rented car.  The reason being that I got a chance to start a new book.  I had to pick which author to listen to – would it be Baldacci, Grisham, Towles, Ludlum or another one of Erin Hilderbrand's (she has written 28 books).  Tough choice.  I chose Baldacci.  I had the audible book going as soon as I put the car in reverse from its parking spot.
The other thing that has happened as a result of devouring Hilderbrand's book about the Hotel Nantucket is that I have become much more watchful and attentive when I check into a hotel.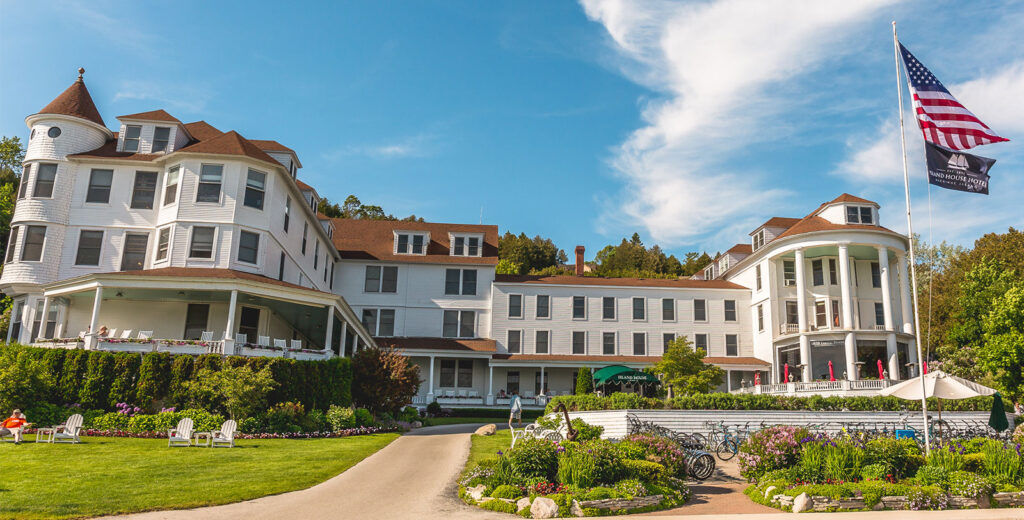 Today, as I checked into the Island House Hotel on Mackinac Island, Michigan, I found myself carefully watching, assessing and taking a measure of the front desk personnel, the bell hops, the concierge, the room cleanliness, and the buzz in the main lobby.  I also was much more aware of what constitutes a good guest from a not so good guest.
A great summer read can do so many things.  What a pleasant diversion from the all of the issues and concerns of everyday life.  What a chance to lose yourself into a totally different milieu from what you are used to.  What a chance to learn and get involved in something new — in this case, the workings of a hotel.
Thank goodness for great summer reads.