Recently a fellow classmate at Williams College where I received my post-secondary education asked me to give him some recollections of the teachers/professors that made a difference for me.
I sent him the following note about James MacGregor Burns, who taught at Williams for over 40 years, was the author of more than 20 books, Pulitzer Prize winner, noted historian and political scientist.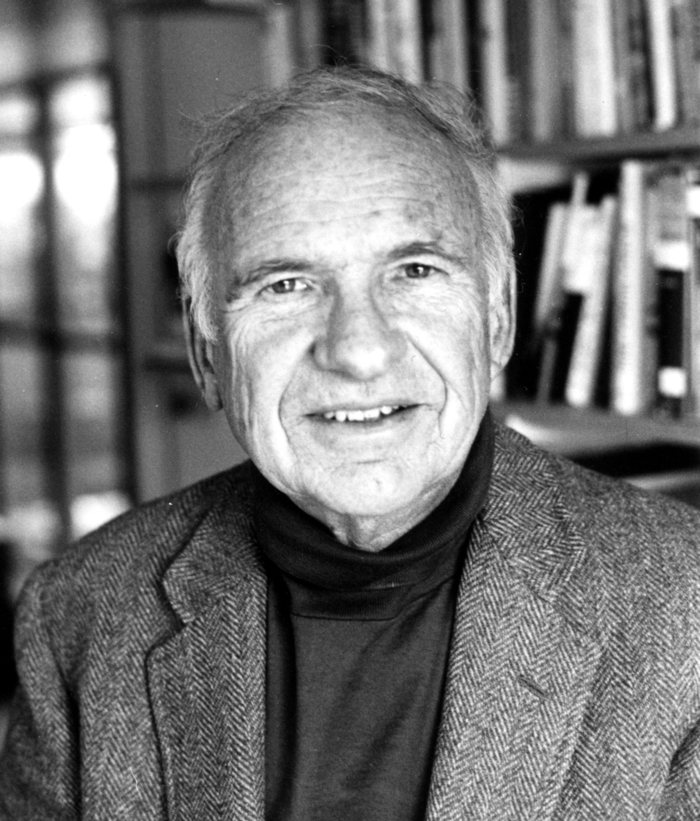 Here is what I sent him…
I loved Jim Burns as a teacher for several reasons.  I could not get enough of politics at the time and Jim combined political history and theory with the on-the-ground experiences of the then current events (e.g., JFK, Vietnam, civil rights, etc.).  During my four years at Williams I believe I took every course that Jim taught.   In addition I served as Co-chairman of the Young Citizens for Johnson-Humphrey in Berkshire County, Massachusetts, and Jim was my advisor on this.
While Jim may not have been an "inspiring" teacher, he was unbelievably interested in you as a unique person.  This is the ingredient that I think stands out about him and many other Williams teachers/professors to me.
He also had a way of asking questions that made me think and made me wonder.  While he did not inspire me, he very wisely knew how to ask questions that got me to inspire myself, if you will.
The "intellectual autobiography" that was required for all senior major candidates is one of my real keepsakes.  I poured over that at the time, skipping Thanksgiving break to stay at Williams to work on it.  No other teacher/professor got me to do that.
The other thing that just fascinated me about Jim was his interest in leadership – leadership as an academic discipline.  He was a true believer that it should have the same standing in academic circles as political science or physics.  He used some of his "intellectual capital" as an historian and political scientist to make the case.
After his time at Williams Jim was instrumental in setting up the leadership curriculum at the University of Maryland.  After that he taught and led a similar effort at the University of Richmond, where leadership is a recognized major.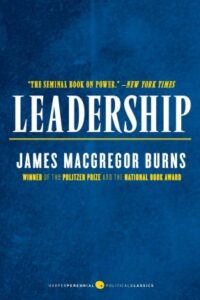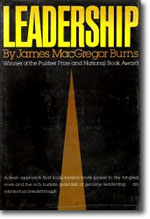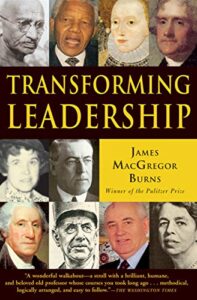 As I think back, one of the most memorable moments of my life involved Jim Burns.   This story tells you a lot about Jim Burns.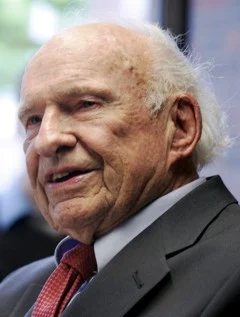 When I was taking my son, Guy, around to see colleges when he was 17 or so, I obviously wanted him to see Williams.  We visited as many as six different campuses up and down the east coast.
When we arrived at Williams College I called Jim and asked him if he could spare some time to talk with my son.  Jim responded absolutely and invited us to his home outside of Williamstown.  We walk in, and Jim immediately focuses on my son, barely saying hi to me.  For the next hour Jim talked next to his fireplace with my 17 year old son about what my son is interested in, what he is looking for, etc.
At the end of this, I jumped in and asked Jim what he is doing with himself, having retired from Williams teaching.  He tells me and my son about his work with leadership and specifically about the teaching that he is doing at the University of Richmond.  What a shock.  I had no idea he was doing this.
My son and I travel down the eastern seaboard stopping at Princeton, the University of Pennsylvania, and finally arrive in DC, our last stop to see Georgetown and George Washington University.  When we get to DC, my son announces to me that he wants to go see the University of Richmond.  However, I tell my son that we did not have that on our schedule and besides we have a plane to catch to return to Seattle.  My son would hear none of that and insisted that we go see U of R.   So, we drove down there with no appointment or anything.
Next thing I know is that the University of Richmond is the college that my son wants to go to.  Why?  It has a major in Leadership.
To make the story even more emotional, I will never forget coming to visit my son while he attended the University of Richmond and being able to attend a class in leadership being taught in person by Jim Burns.  Sitting next to my son at an U-shaped table, listening to and interacting with Jim Burns was soooo special.  It brings tears to my eyes as I write this and every time I think about it.
My son graduated from the University of Richmond, majoring in leadership. Neither he nor I will ever forget James Macgregor Burns.