all,
when was the last time you had a bath?  i mean a real one. one where you actually get into a bath tub and lingered.  and i mean linger.  for a looooooong time.
well, for me the answer is that i cannot remember the last time i had a real bath.  it has been years. yes, years………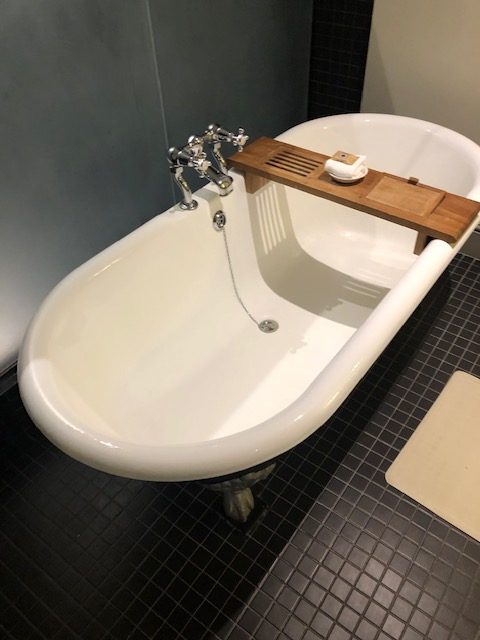 always taking showers.  they are fast and efficient.  and the two abodes that i live in do not even have bath tubs.  the only option is a shower.  and often an outdoor shower at that.  but that is another story.
my stay in York has been in a hotel that was not a budget or hub hotel, but rather an upscale one that had been recommended to me by Jan Carruthers, our terrific executive director of the Edge Foundation (www.edgefoundation.org). Jan's daughter went to college and now goes to graduate school in York.  so Jan knows the territory.
guess what was in the room that i stayed in?  yes, a bathtub.  and i mean a real bathtub.  the old fashioned type.  look at this.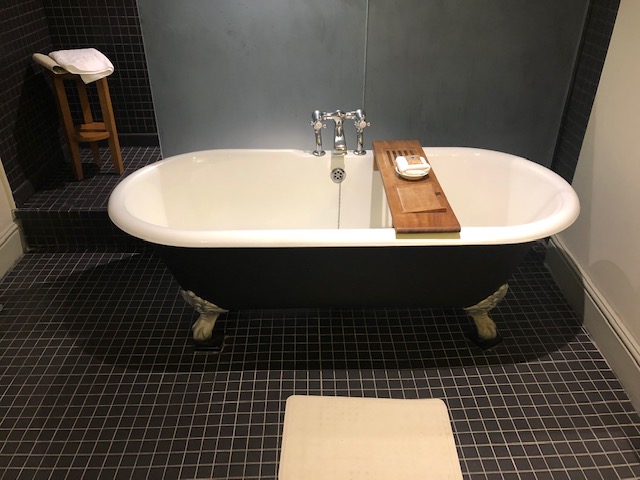 it is so deep and long that i can stretch out completely when i am in it.  and i mean stretch out  completely.  most bathtubs are not long enough or deep enough to allow you to fully stretch out and still have all your parts and extremities under water.  most bathtubs when you stretch out will have your knees above water or your chest will be above water.  you just simply can't get your whole body under water.  not so with this bathtub.
it turns out that there are bathtubs and there are bathtubs.  i am talking about a claw foot tub which had its height of popularity in aristocratic 19th century England.  initially made out of cast iron, they evolved into porcelain enameled cast-iron bathtubs.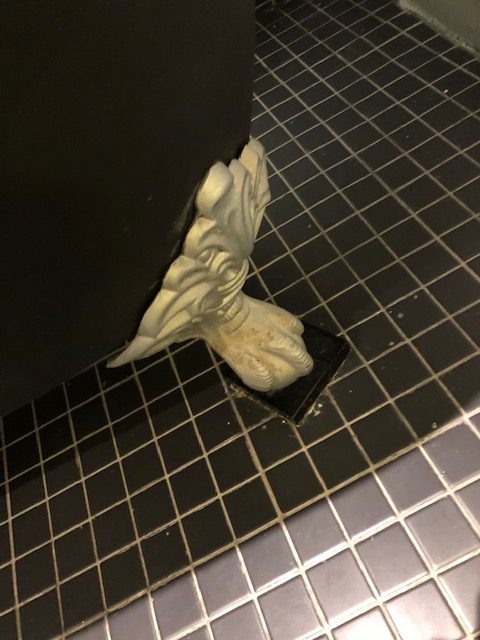 i am not talking about the Americanized fiberglass ones with no legs that are built into a bathroom.  they are lightweight and inexpensive.
it is one thing to have a great bathtub, it is another to have a great bath.  a great bath requires a great bathtub as outlined above.  but a great bath requires more than that.
first, baths are not spontaneous.  you have to give some thought to having a bath and you have to set aside 30 minutes (15 minutes to prepare and 15 minutes in the tub) to a have a real good bath.
second, you have to draw the bath. some thought has to go into this.  it has to be perfect. the right combination of hot and cold water, the height in the tub, the time it takes to fill all have to be considered.
next, you have to make sure that your bath water is hot, but hot too hot.  heat releases toxins.
do not forget the necessary accessories such as candles, salts and soaps.  but not just any candle, salt or soap.  if you can, you want soy candles, epson salts, and vegetable soap.
the atmosphere of the bathroom is critical.  turn the lights down and rely on the light from the candles.  add some music as background.
stay hydrated.  have a drink of water or something that is handy and reachable.  some have fresh fruit near by too.
have a plan for your relaxation.  some plan to just meditate or others plan to read a book.  head pillows can help as well as planks to lay your book on as shown here.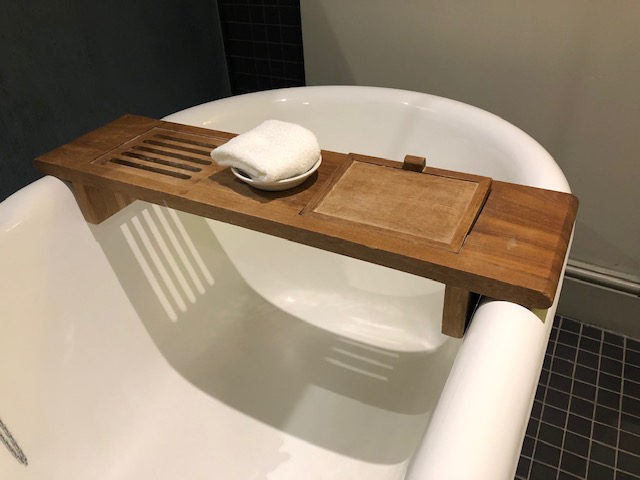 the bath does not end when you get out of the tub. make sure that you have a nice fluffy robe and towel available to dry off with.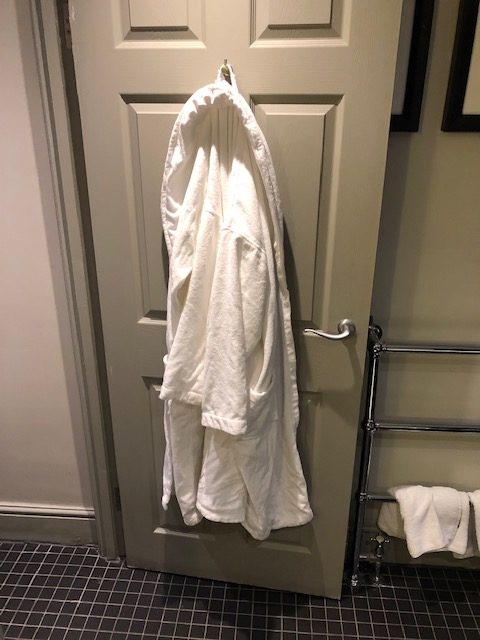 let's face it, having a bath — a real bath — is an indulgence in this era.  it is special. you are taking  time to pamper yourself.  and it is rare in this day and age.
previous civilizations paid attention to the importance of baths.  turns out that baths and bath tubs have been around since 2500 B.C. or maybe even 3300 B.C.   baths have been important in the cultures of the Roman Empire, the Turks,  and the Russians, Japanese, Korean, Native Americans, and Finns too, to name a few.
maybe we should do the same.