How many of you have seen the series on Amazon Prime (or maybe it is on Netflix) entitled "Trapped"?
If you have not, I recommend that you see it.  it is at least two seasons of some 10 or so episodes each.  It is a whodunit thriller.  I have seen the first two seasons, and apparently a third season is either out now or about to be.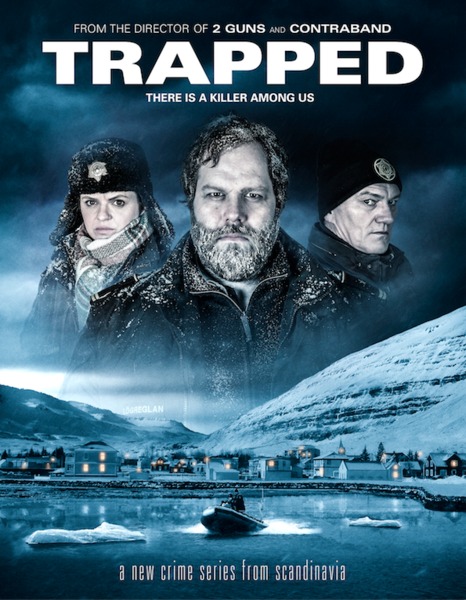 Very intriguing and very interesting.  What makes it more so is that it is an entirely Icelandic film.  English subtitles.  Takes place in Iceland.  The stars, the producers and director are all Icelandic.
I watched it in preparation for my trip to Iceland.  And I am glad I did.  It gave me an appreciation for what the winters must be like here.  I am experiencing the country in the summer and it is quite a different experience I am sure.
For example, this morning I drove from Egilsstadir to Seydisfjordur, where Trapped takes place primarily, and what a drive it was.  Holy cow. Oh my goodness.  And to think that this is the main and only road connecting Seyoisfjordur with the rest of the country.  there is absolutely no way this road would be traversable in the winter.  No way.  The 700 or so people that live in the town either have to fly or…or what?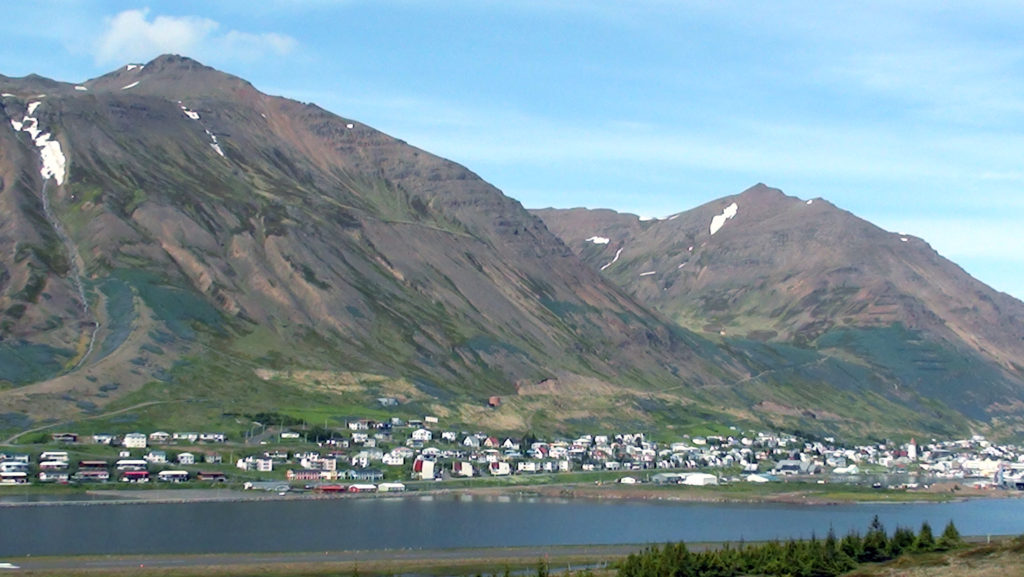 The irony of this is that the only car or passenger ferry to come to Iceland from anywhere else lands in Seydisfjordur, which is at the end of a 10 mile long fjord.  The MS Norrona car ferry from Denmark via the Feroe Islands – a 55 hour trip — comes into the town once a week.  where the 300 or so people on board and their cars and trucks go in the winter is beyond me.  The road was challenging in the summer!
I am presuming the series Trapped got its name from the fact that it is difficult, if not impossible, to leave the town in the winter.  Also, in the series, there is a murder or two that is unsolved and the local police order all the passengers on the ferry to stay in the town until they solve the murder.  So they are trapped too.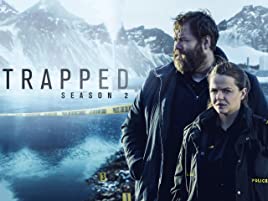 The series really gives you a feeling of what it is like to live in a small town where you are essentially trapped.  You are not leaving any time soon.  Everyone knows everyone else.  And knows them well.  Their family history.  Their siblings.  What happened to whom and when and why.
But it also gives you a really good insight into what makes us all human.  The feelings, the thoughts, the love, the anguish, the ups and the downs, the interrelationships, the connections.  For all to see and feel.