When you go to a film festival you see some great movies, some mediocre ones, and once in awhile a real terrible one.  That happened to me this past week.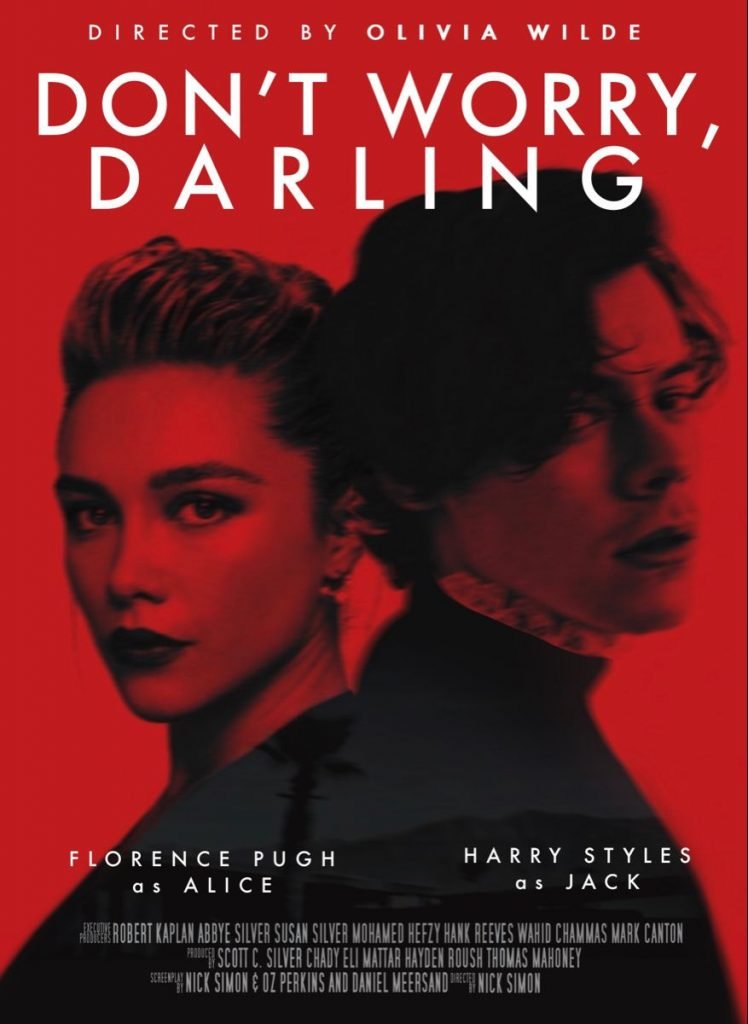 The film was Don't Worry Darling which is a 123-minute-long mystery, thriller set in the 1950s in a picture perfect community where nothing is as it seems.  The setting is under the idyllic Southern California sun of Palm Springs.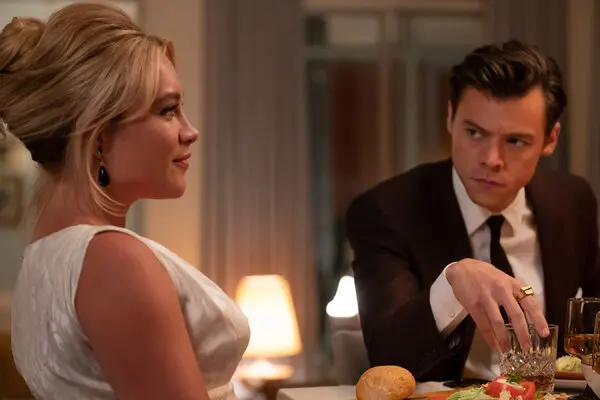 Let's talk about the good parts of the film.   The costumes are so quintessential mid century.  The cinematography is stunning.  The performance of Florence Pugh as the lead actress is other worldly.
The film in part dwells on seemingly domestic bliss which turns into a tyranny of patriarchy.  It plays with gender roles and sexual politics.  It gives one an inside view of a cultlike company filled with toxic masculinity.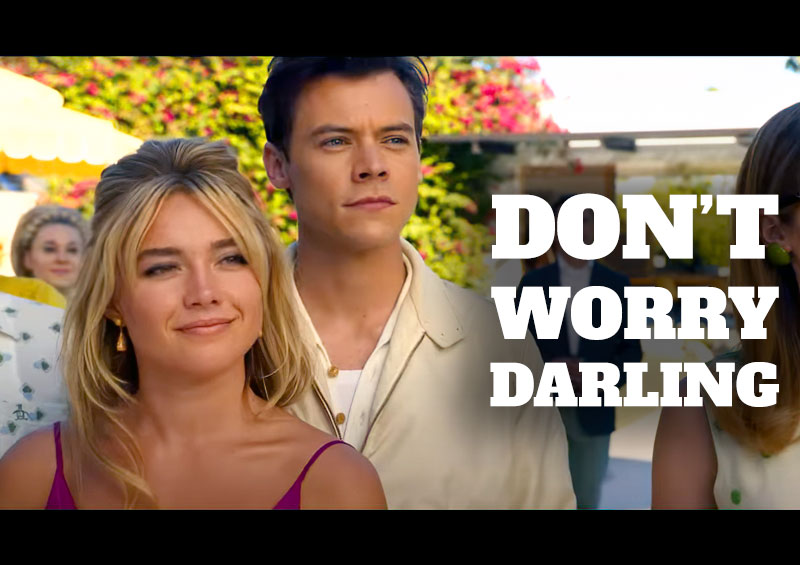 The movie has nothing to say.  It peters out.  Its ending is nonsensical.  It makes no sense.  I found the movie to be so disturbing and so disappointing.
Rotten Tomatoes polled 340 different critics who gave it a 39% rating.   Their descriptions used such words as hollow, empty, dull, uneven, flimsy, languid dirge, muddled, and an out-an-out failure.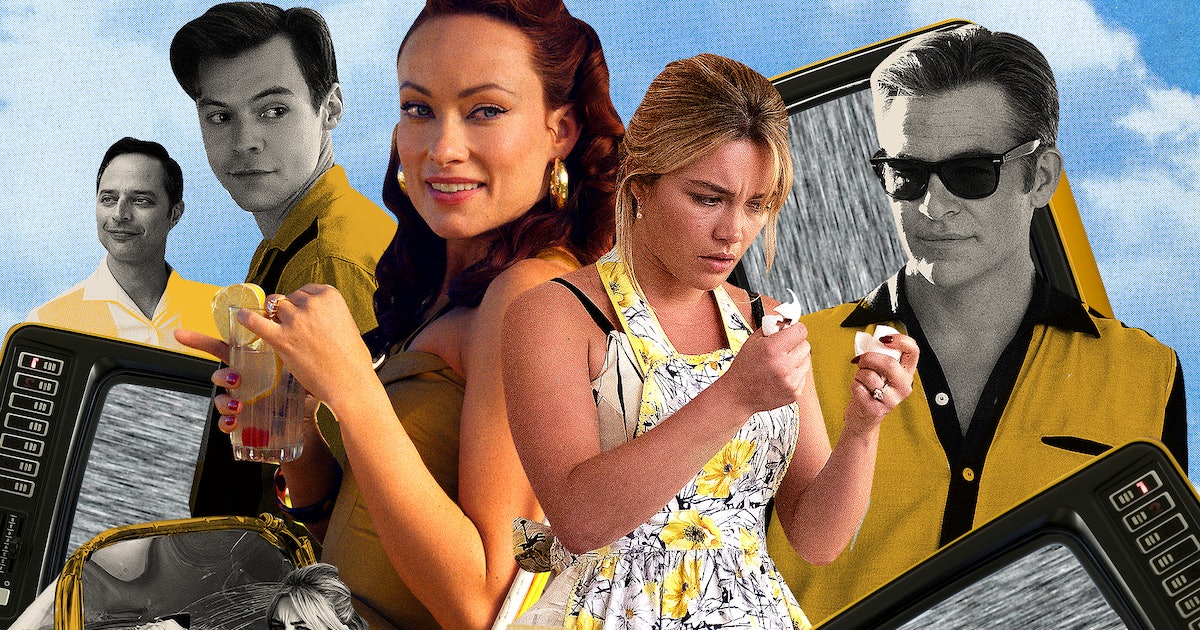 The sad thing is that this movie already has a distributor.  It is available to be seen.   It was released in September 2022 and has so far grossed $453 million in the United States.  I can't believe it but the audiences on Rotten Tomatoes have given the movie a 74% rating.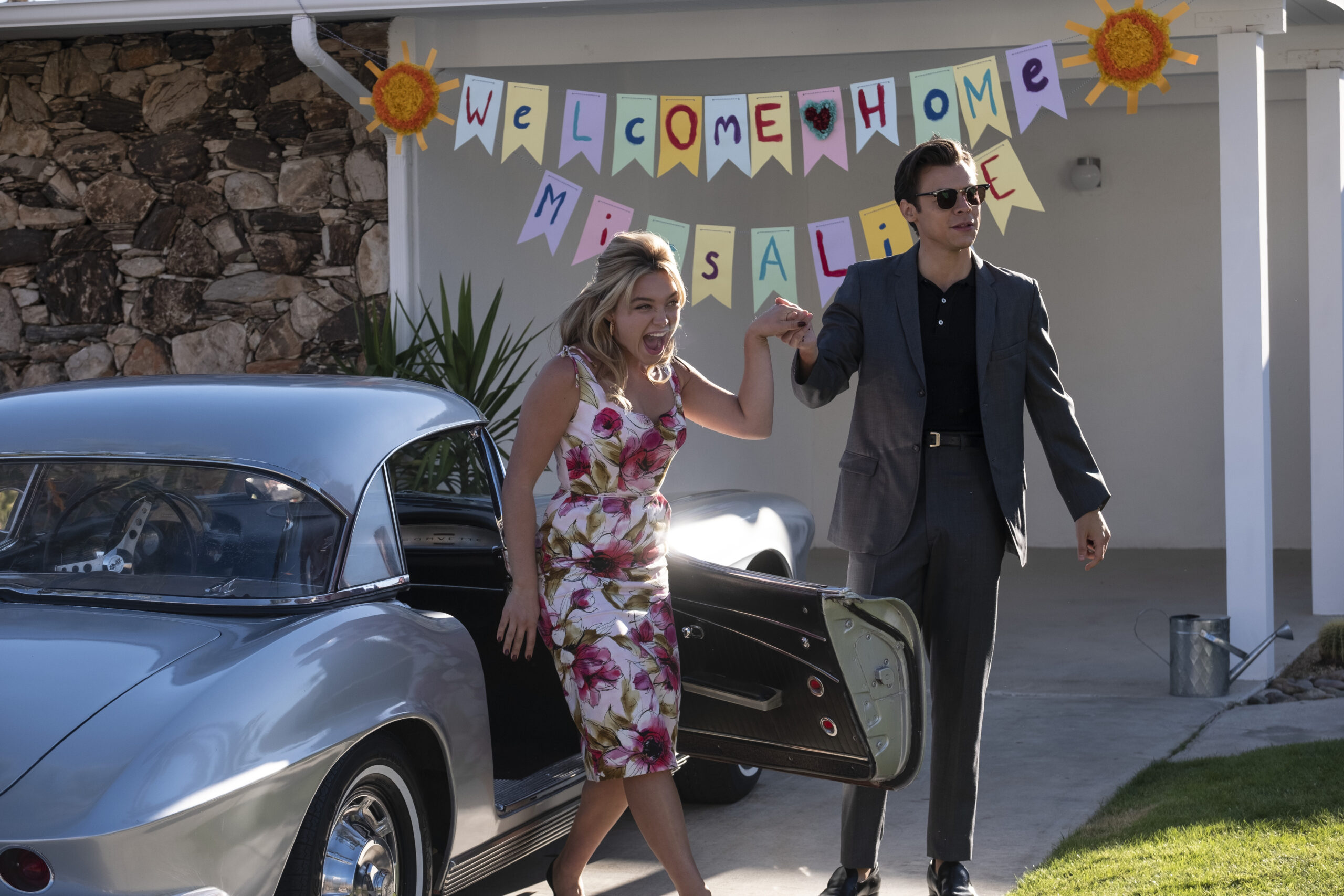 I came out of the theater and unleashed a big "UGH."  Webster defines ugh with the words disgusting, horrible, unpleasant, aversion, horror, grotesque, hideous, revolting, repugnant, undelightful, to name a few.