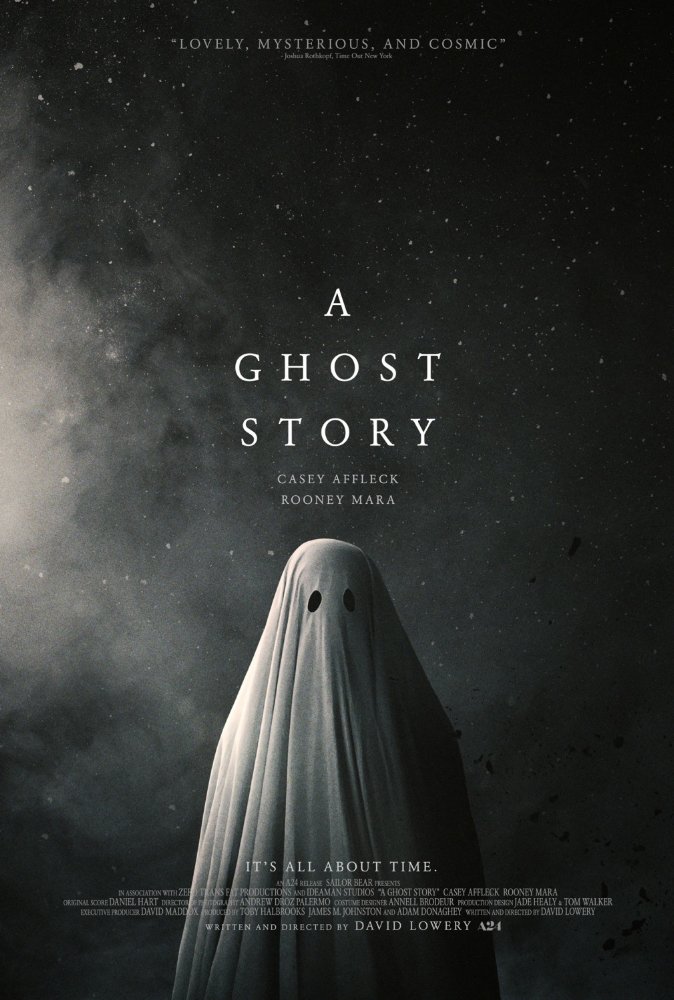 yes siree. PJ and I saw the worst movie ever — A Ghost Story.
or, I guess to be more accurate, PJ saw the worst movie ever tonight. yours truly slept thru almost every scene in the movie.
however, I can say that the few scenes that I did see were absolutely awful.
you would think that a movie with Casey Affleck, winner of the academy award for best actor in Manchester by the Sea, and with Rooney Mara, who starred in The Girl with the Dragon Tattoo would be a really good movie, or would at least have a decent chance a being a very good movie.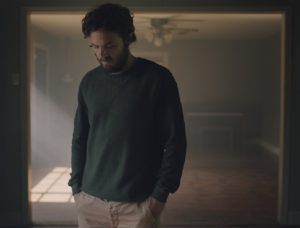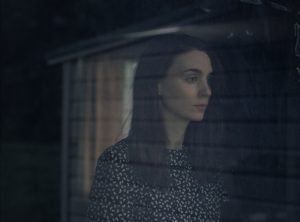 you would also think that a movie rated 88% approval by the critics in Rotten Tomatoes would be a solid bet to be pretty good.
however, there were some warning signs that we should have seen. for example, there were only two other people in the 190 seat movie theater with us.
secondly, the audience response to the movie in Rotten Tomatoes was a 18% drop from the critics assessment.
third, the gross receipts of the movie to date have been only $137,000 when other movies are in the multimillions.   Dunkirk raked in over $55 million in its first weekend.
fourth, the budget for the movie is reported to be $100,000.
and finally, another clue, there is almost no dialogue in the movie. like almost none.  holy cow!!
oh, and I almost forgot to mention that there are still shots in the movie that last for 2 to 5 minutes. yes, nothing moves for that length of time.  you cannot believe it.  to say the movie was slow at times is an huge understatement.
according to the reviews of the movie there is a plot and a message to the movie. however, in listening to PJ describe the plot and his insights into the movie's message, the word that comes to my mind is "incoherent".   listening to PJ talk about the movie was an experience in listening to infinite incoherency.  what he said made no sense.
if you like ghosts you might like the movie.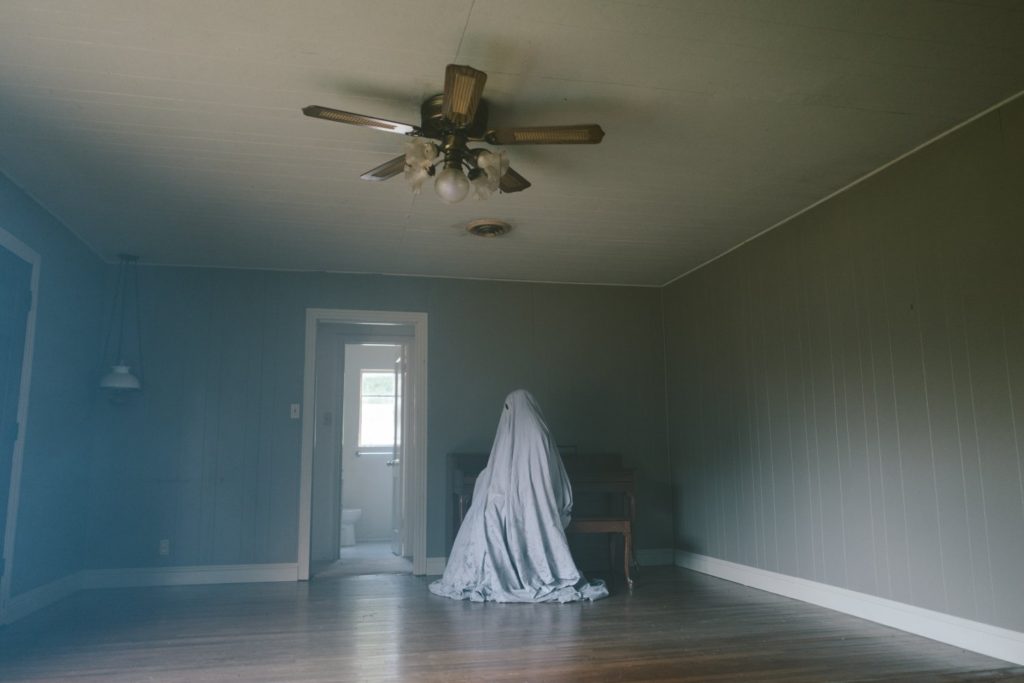 the movie is purported to explore "legacy, loss and the essential human longing for meaning and connection". based upon this explanation, you would think it would be the perfect movie for us. but, no.  not at all.
reviews call it an "unforgettable meditation on love and grief." others said it was "ecstatic and surreal".  one critic said, "you may not understand 'A Ghost Story', but you won't forget it."
another said, "the most unusual and loneliest phantasm saga ever to give you the shivers."
in reading the comments of others who have seen the movie, some liked it, and some hated it. if anyone sees this movie, please let me know what you think.