you can leave New York City, but New York will never leave you.
Sherman's Deli in Palm Springs is New York in the California desert. it is sooooo… New York.  I love it.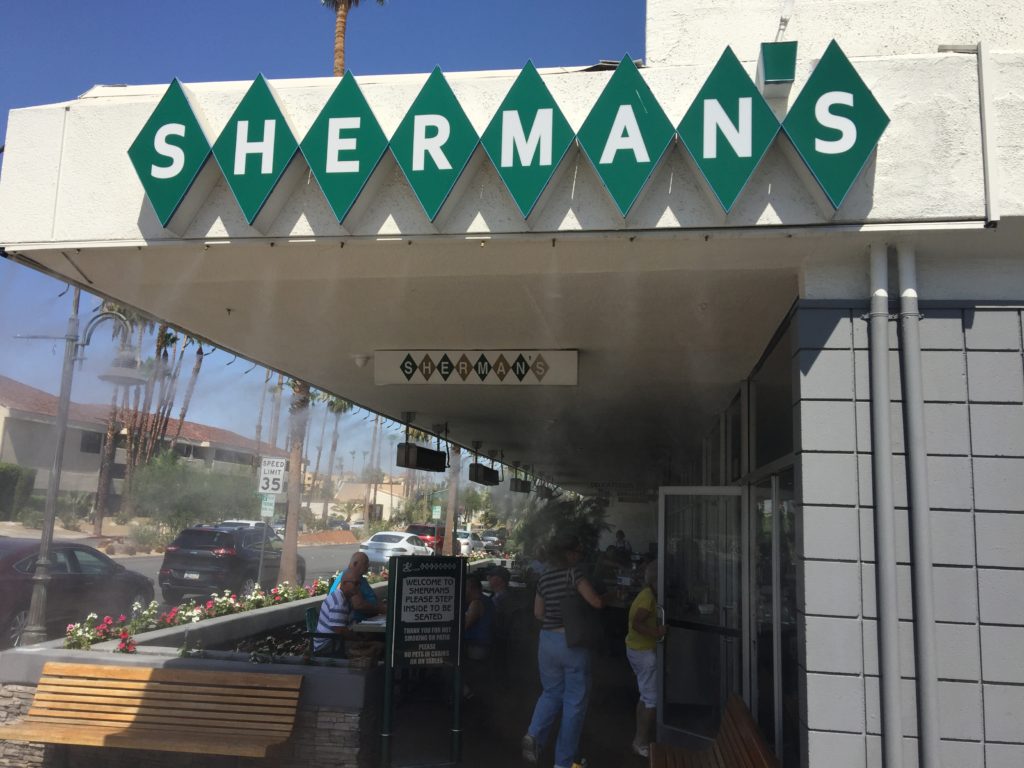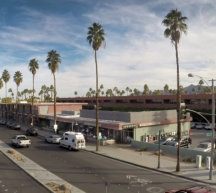 and it is a breath of fresh air during the summer in the desert.  or, more accurately, Sherman's Deli and Bakery has an inside and outside dining area.  the outside dining area has what are called "misters" in the desert, as you can see in the picture above.  these are attempting to keep you cool in the heat of the desert in the summer.
Sherman's has been in operation 44 years, two more years than I have been alive. open 14 hours every day all year long.
it has an unbelievably extensive menu. it has everything and anything you might want.  favorites include fresh baked cinnamon bread French toast, huge 8-egg omelets with thick bacon. for lunch they have over 40 sandwich favorites including Hot Corned Beef piled high on rye bread served with Potato Salad or Cole Slaw.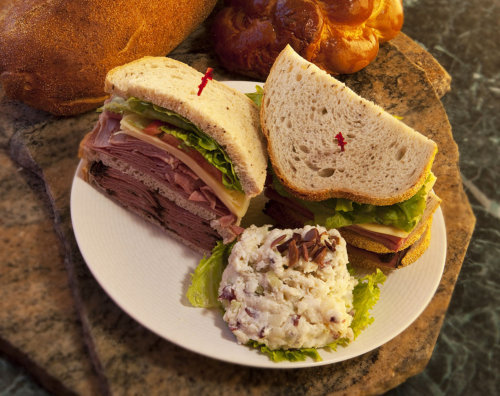 and, its portions are huge. humungous.  there is no better example of this than the deserts.
you cannot believe the size of their cakes. they have be 12 inches tall.  or at least they seem that tall.  for those of us with a sweet tooth, they are irresistible.  the deli is a bakery too.  look at these pictures!!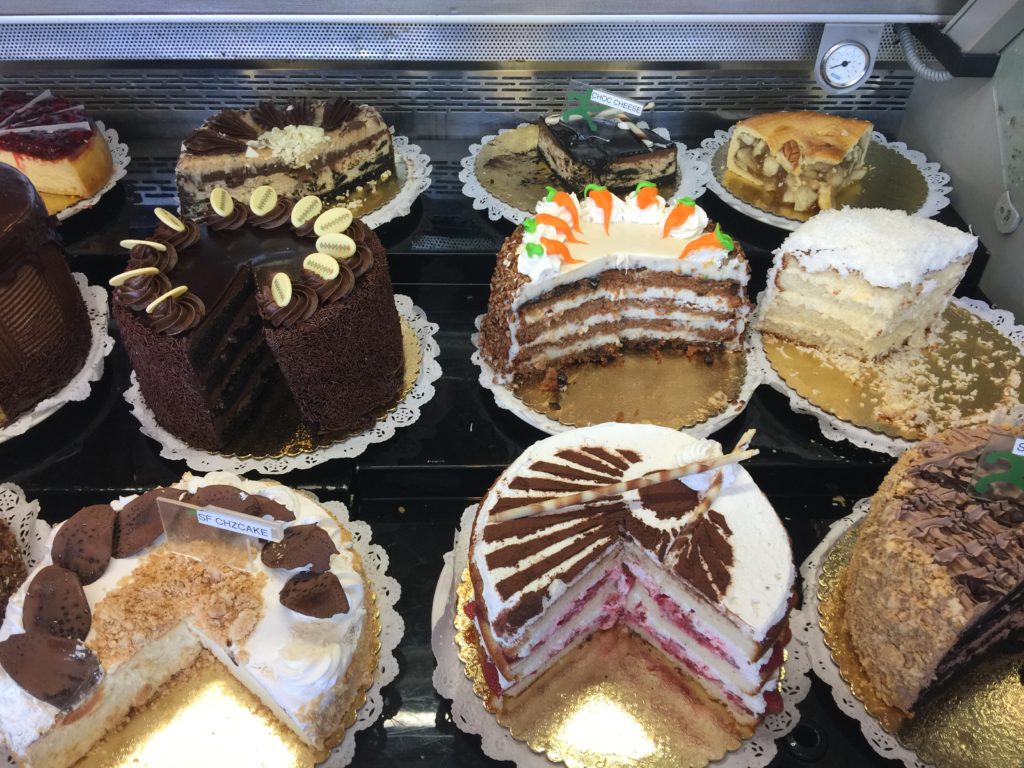 and of course, my favorite carrot cake.  ummmmmm….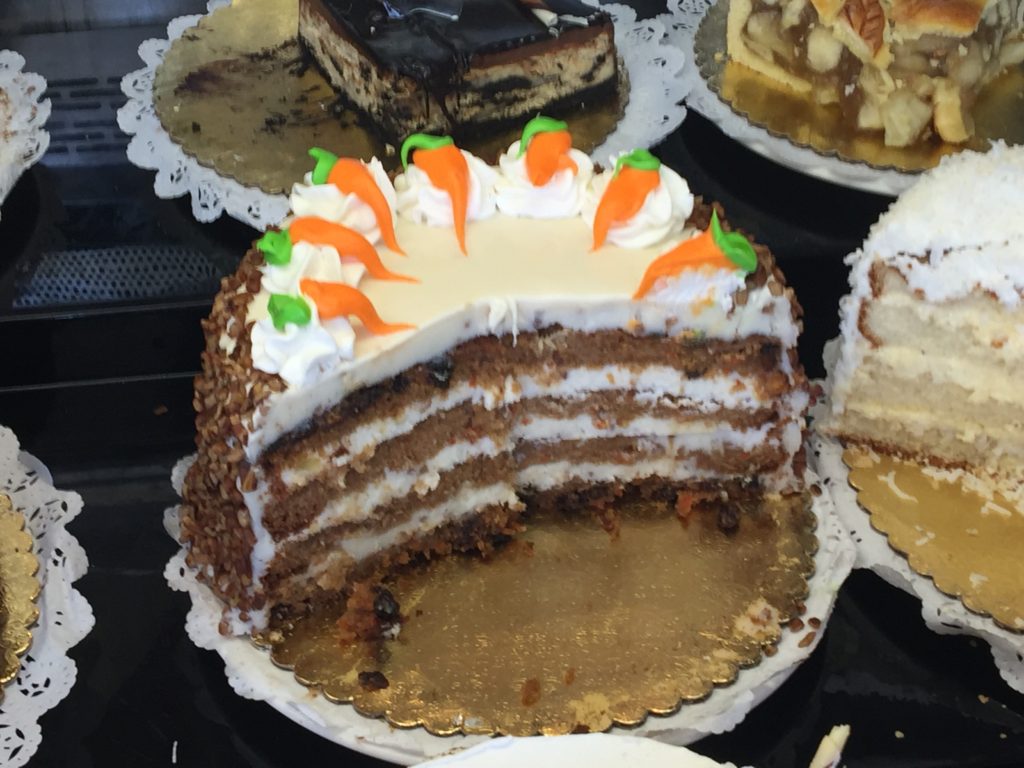 on top of that is the history of the Deli. the restaurant has been a favorite hangout for locals and more than a few celebrities over the years, including Frank Sinatra, Red Skelton, Zsa Zsa Gabor, Bob Hope, and Rita Hayworth. the walls of the deli are filled with pictures of celebrities.
but nothing in Sherman's is as special as the wait staff. the waitresses in particular have years of experience, and they have a little bit of an edge to them.  a New York "i have seen it all" attitude.  a New York "don't mess with me" attitude.  a New York "i don't have much time, honey" attitude.  Tina, shown below, is my favorite.  and, if you are wondering, that is a smile on Tina's face!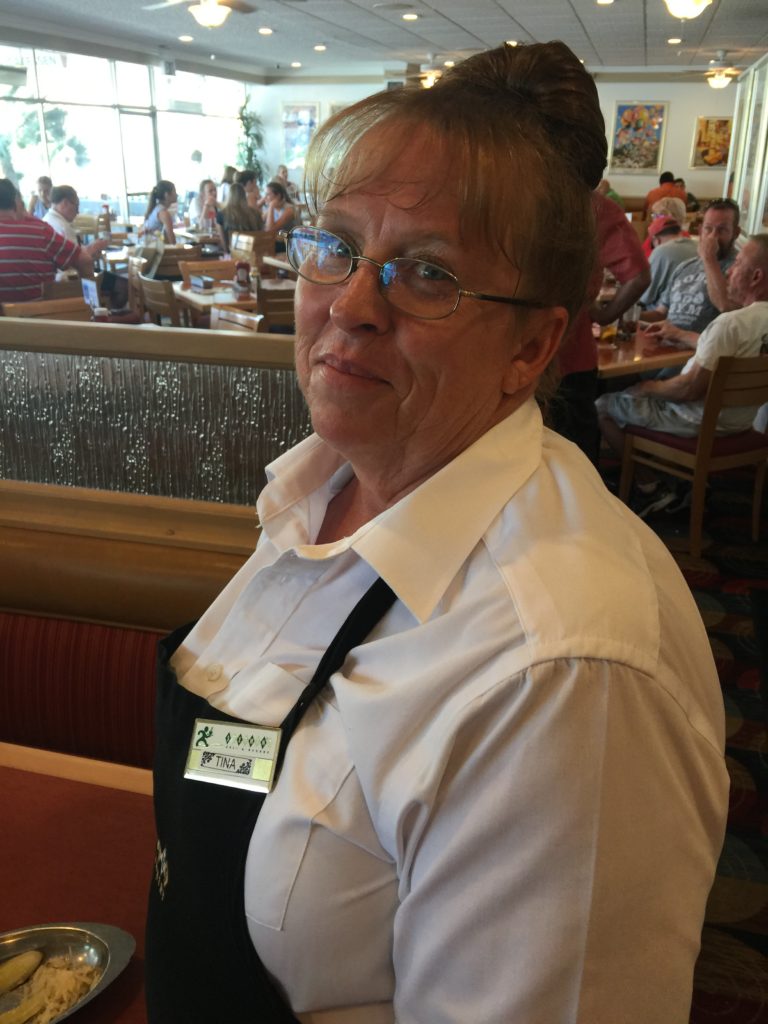 if you have a quick wit, and have a little bit of New York in your background you will do all right. you will survive the experience.
boy, is it lively in Sherman's!!!  it makes you feel alive.