recently, I took a hike in the desert that allowed me to get a lot of different views of Bob Hope's house in Palm Springs.
as usual, this hike was taken early in the morning. this specific morning I started at 7am.  the route itself is not particularly challenging, gently rising from sea level to 1,500 feet above sea level.  nevertheless the route took two hours and involved more than 10,000 steps.  it was the equivalent of walking up and down 79 stories.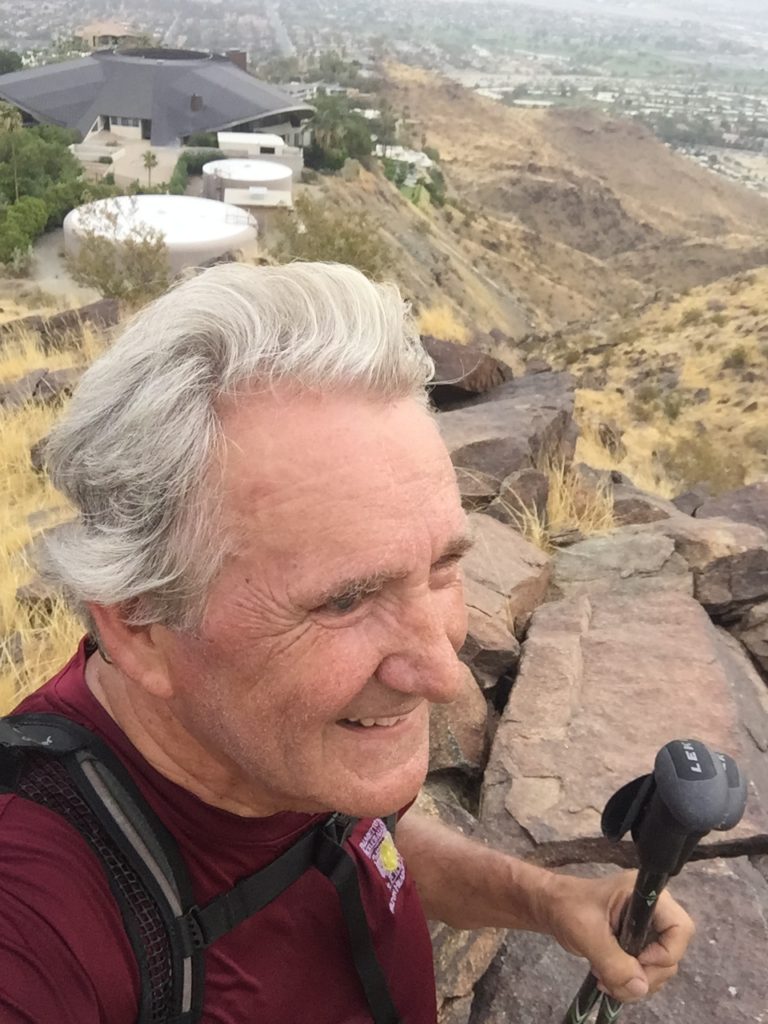 at this time of year, you do not come across many other hikers. I passed one man and one woman who was on horseback.  no other human beings on the trail.   not many animals either.  a few ants, several lizards, and a few birds.  a fair amount of flora.  different forms of cactus and other desert friendly plants.  more about cacti in a later blog.
this hike, known as the Arapa hike, winds its way up to Bob Hope's home, coming within 20 feet of his property line. the hike then continues upward, permitting views of the home from above.
for those who are young, and for those of us whose memory is fading, a little bit about Bob Hope.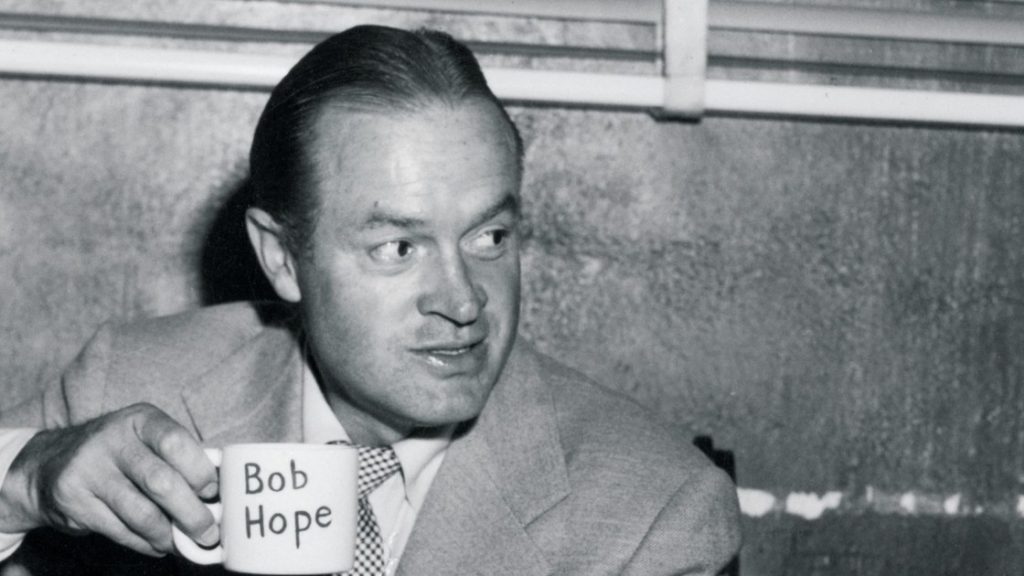 Bob Hope is a special person in the California desert. he is revered here.  one of the major thoroughfares in the Coachella Valley is named after Bob Hope.  the PGA's annual golf tournament which takes place in the desert was named for years after Bob Hope.
some interesting facts about Bob Hope. he was born Leslie Hope, and changed his name to Bob later.  He was born in England, and emigrated to the United States.   as a youth in Cleveland, he was a busker — a person who performs in public to solicit contributions by singing and dancing.  He had a career that spanned 80 years — the classic entertainer.  his career included vaudeville, radio, film, TV, standup comedy and theater.  he acted in 70 films, and wrote 14 books.  he conducted 57 USO tours to our troops.  he hosted the Academy Awards 19 times.  he was boxer for a short period.  he loved golf, and was at one point a 4 handicap. he lived to be 100 years old.  he died 14 years ago.  his marriage to Delores lasted 69 years, a record for a Hollywood marriage.  she lived to be 102 and died in 2011.  they adopted four children.
Bob and Delores Hope's home in Palm Springs is a modernist icon. a 23,000+ square foot home, with 10 bedrooms and 13 baths, a pool and tennis court, sitting on 6+ acres of land, with tremendous views of the Coachella Valley and the San Jacinto Mountains.  put on the market for sale at $ 50 million, and after three years sold for $13 million to Ron Burkle, a Los Angeles grocery store magnate.  still, at that sale price, the most expensive house ever sold in Palm Springs.  built in 1979, designed by John Lautner, concrete frame, turtle shaped roof, with a massive hole in the middle of the roof.  some think it looks like a spaceship.  others think it looks like a volcano.  still others think it looks like a giant mushroom.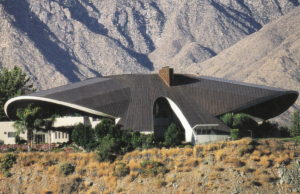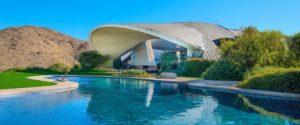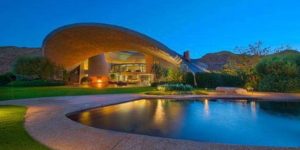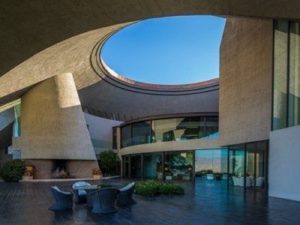 what do you think?