all,
Northumberland is one of the 50 counties in England.  it is the furthest northern county in the country.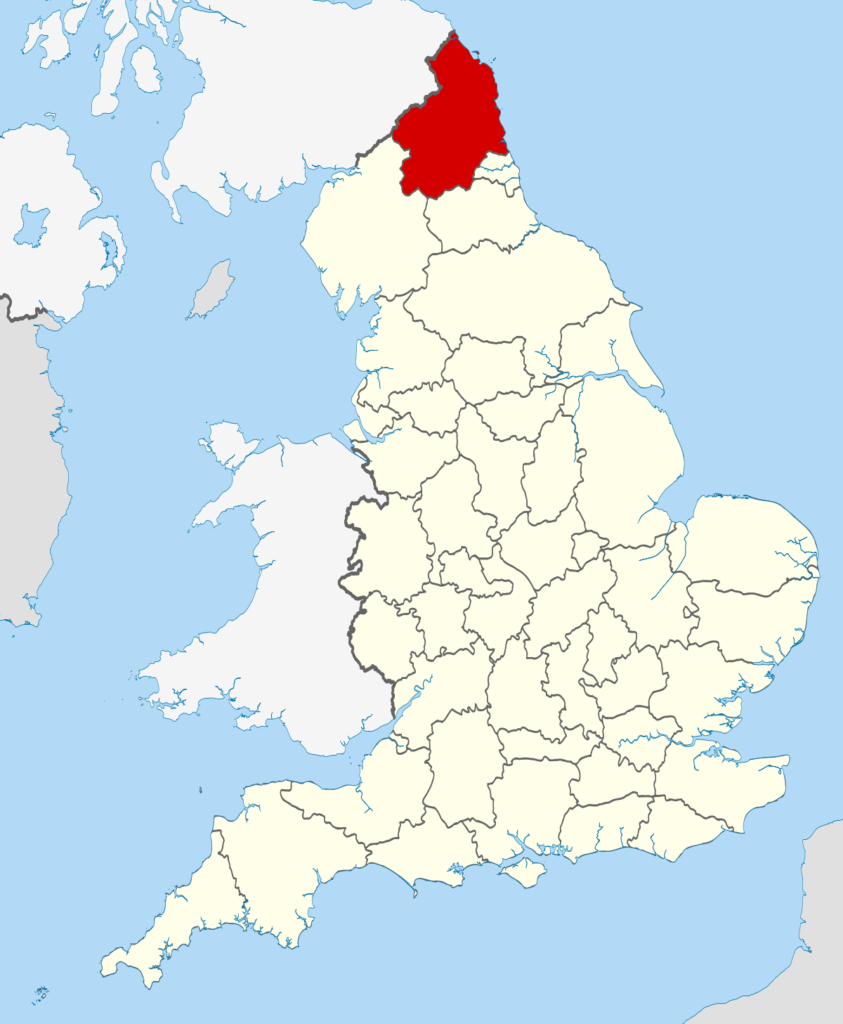 we think it stays light in Seattle very late at night during the summer, being on the 47th parallel north.  but in Northumberland the sun stays visible almost 18 hours in the summer — about 2 hours longer than in Seattle — and is on the 55th parallel north.
and it has a wonderful flag!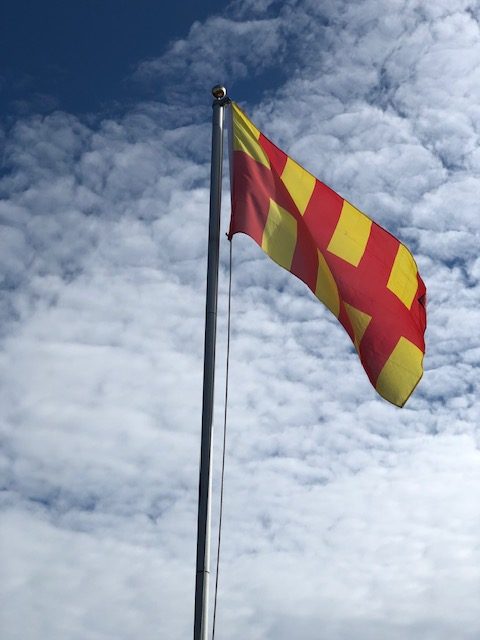 it is the least densely populated of all the English counties.  only 62 people per square kilometer live here.  which compares to King County in the Seattle area of which has 400 people per square kilometer, and King County Washington is 1,000 square kilometers larger than Northumberland county.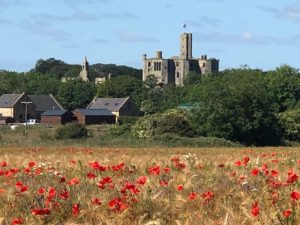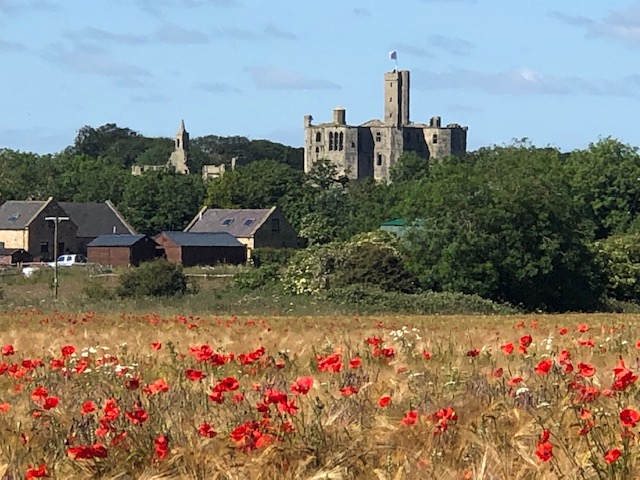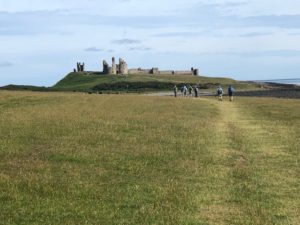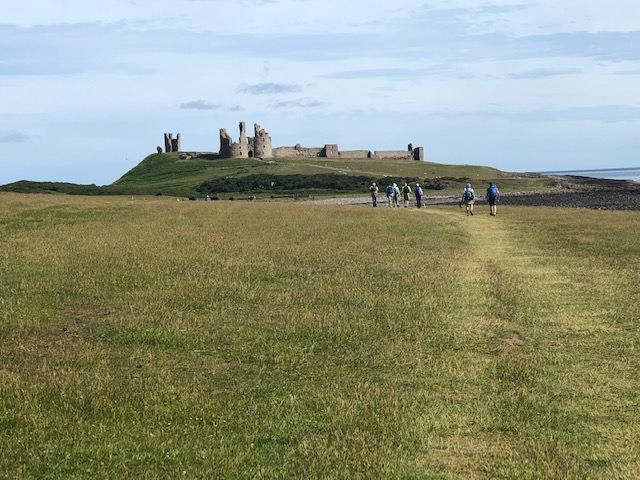 it has a history of battles since it makes up a portion of the Scottish English border.  as evidence of its geographical importance it has more castles than any other county in England.
in addition it is very important in the history of Christianity as i have noted.  Northumberland is often called "the cradle of Christianity" in England. Lindisfarne, a tiny town located on an island only reached at low tide, is also called Holy Island.  we will be ending our pilgrimage there in one day.  this is where King Oswald of Northumbria (later St. Oswald) (reigned 634–642) invited monks to come to convert the English.   the monastery at Lindisfarne was where the Lindisfarne Gospels (around 700) were produced. It also became the home of St Cuthbert (about 634–687),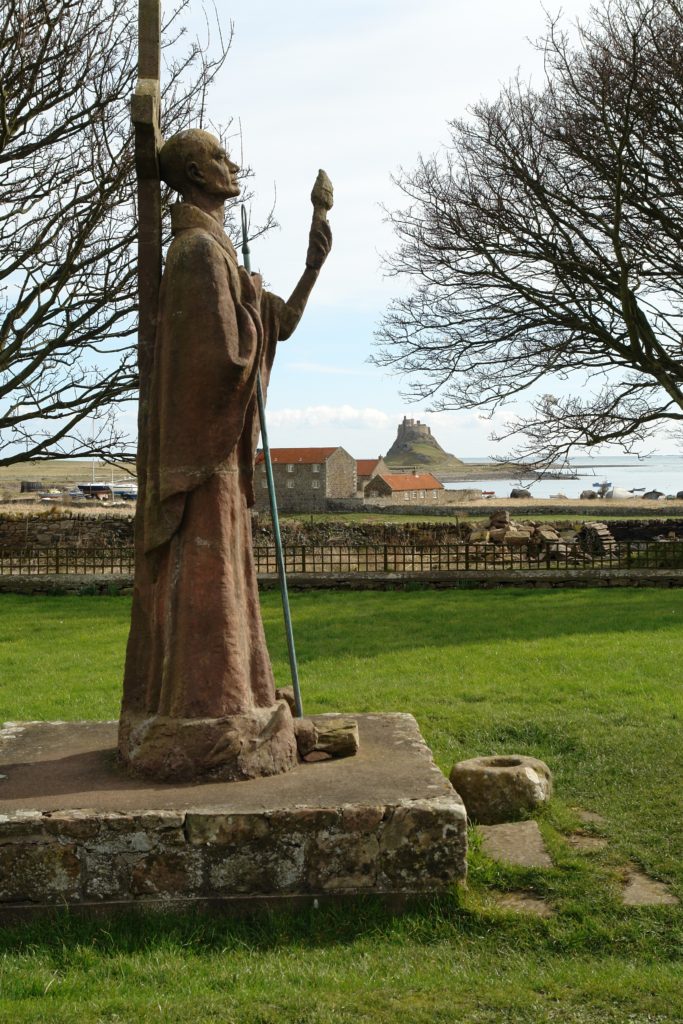 a good portion of the county (25%) is taken up by the Northumberland National Park.  in addition over 40 miles of coastline is protected as an Area of Outstanding Natural Beauty (ANOP).  and it has "public walkways" strewn throughout the countryside and coastline.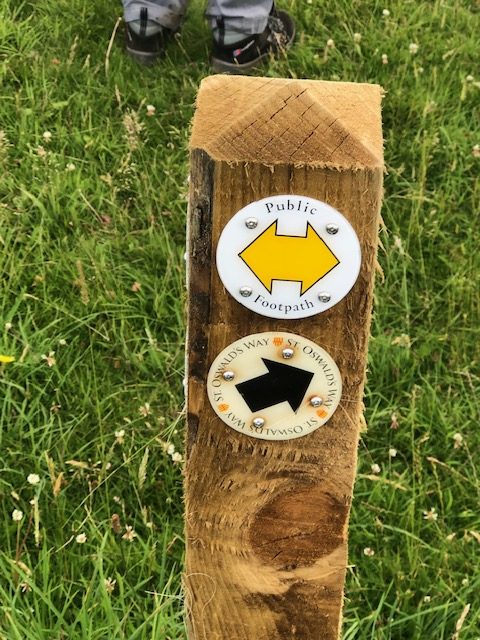 in addition to St. Oswald's Way, other well known long distance ones include St. Cuthbert's Way, and the Northumberland Coast Path.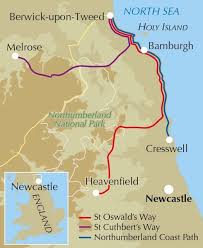 Northumberland is a gem, and one that remains somewhat undiscovered.