all,
this is the day we have all been waiting for.  we have trudged nine days, hiked over 100 miles, taken over 250,000 steps.  but today we finally arrive at our destination — the Holy Island of Lindisfarne, or more commonly known as Holy Island.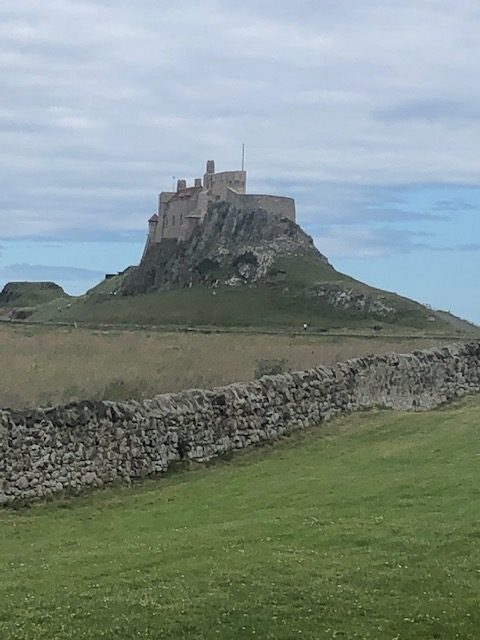 Holy Island as i have discussed in previous blogs played a critical role in the survival of and eventual flourishing of Christianity in Great Britain.  it has on it a very small town, three churches, a castle, the remains of the priory, a museum, and a small harbor.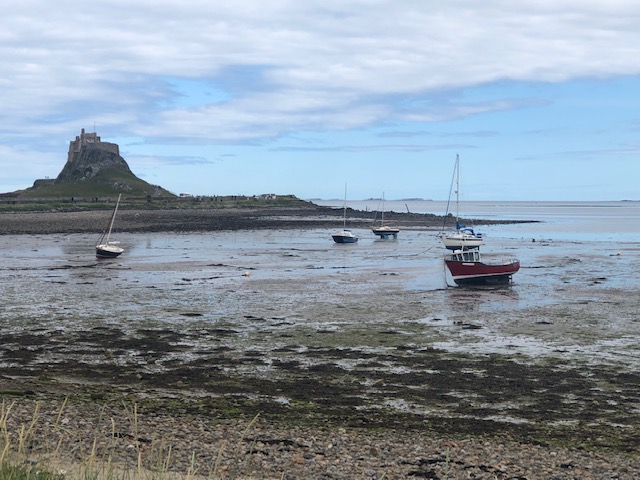 the only access to Holy Island is at low tide. the causeway that narrows to a single lane is overwhelmed with North Sea waters at high tide.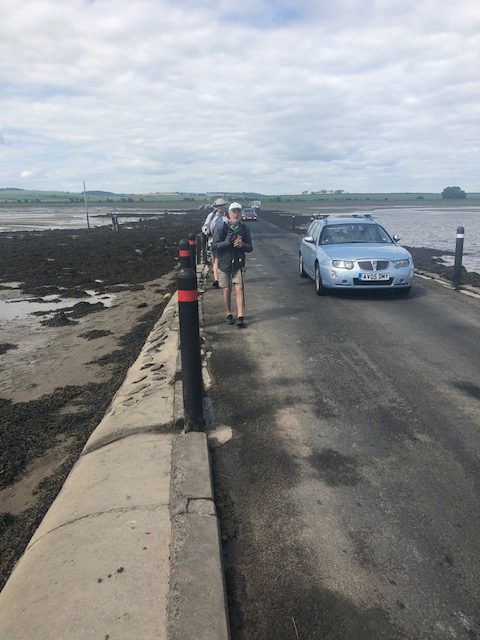 people have to time their trips to the island according to the tides.  otherwise you are stuck on the island for another six to eight hours.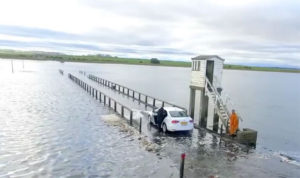 take a look at the warning signs for those thinking of coming to the island.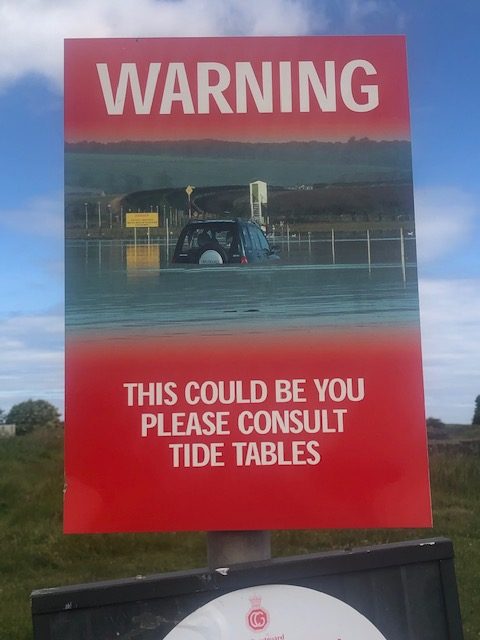 while tourists come every day via cars and buses, we of course are coming on foot and following the pilgrims' path, not the causeway.
we time our walk to cross the sand and mud and flats at low tide.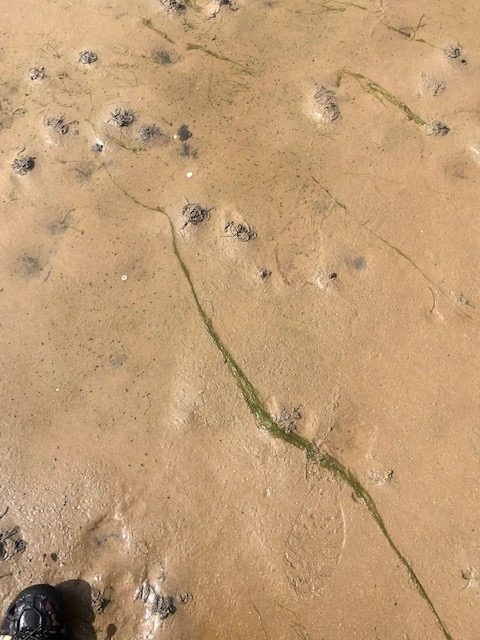 the path is marked by a long long line of wooden poles.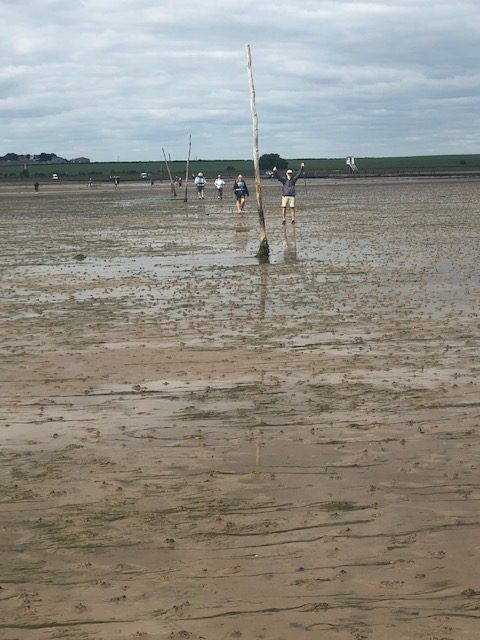 the walk across the mud flats and sand and water takes a good two hours.  some did it barefoot, but most of us had some kind of water shoe on.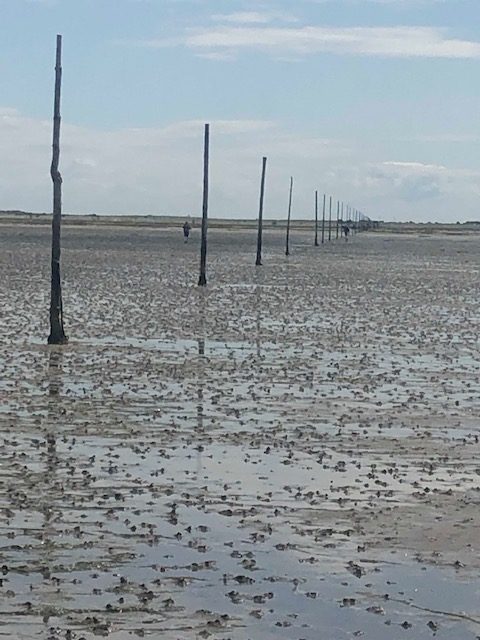 when you finish the walk, you are still a mile from the town of Lindisfarne, but you feel you have accomplished your goal — the completion of St. Oswald's Way.  we averaged over 11 miles a day for nine days in a row.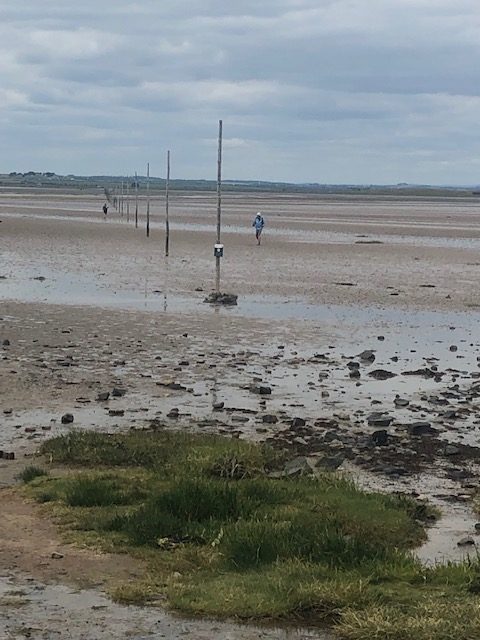 when i got to to the end of the poles and the mud flats and reached dry land on the island, i sat down on the ground and started to dry my feet and clean the sand and mud off.  i took my time, trying to soak in what this pilgrimage has meant to me.