This may come as a surprise to my readers, but I take almost every shower outdoors!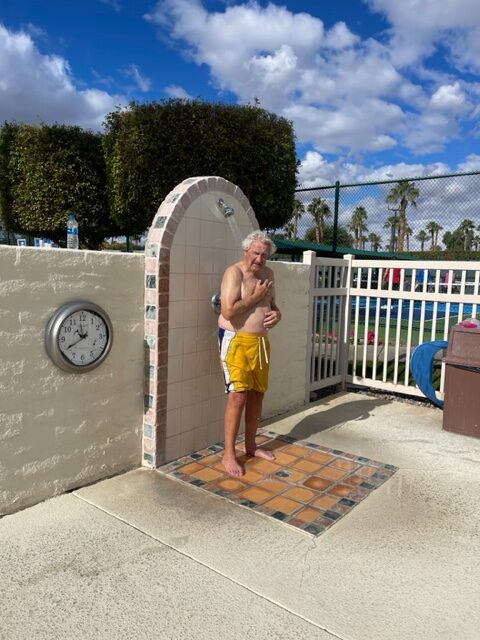 In fact, during the last 70 days, when I have been at home, I have showered outdoors every single day except one.  That one day, the outside shower was out of hot water, so I showered indoors.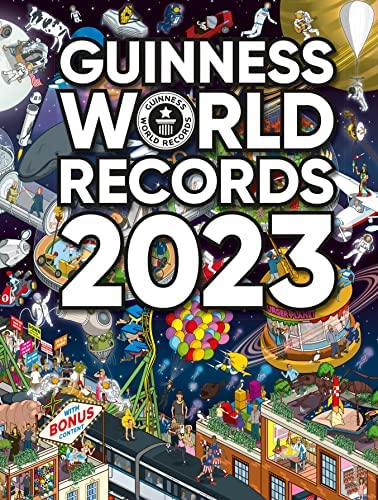 Needless to say, I had to look up what the Guinness Book of World Records was for number of consecutive days showering outside.  I found several shower related records. For example,
Most showers in a day
Shortest shower
Most people showering simultaneously
Longest time going without a shower
But there is currently no Guinness World Record for most consecutive days taking an outside shower.
However, there is a process for establishing such a category.  It can take up to 12 weeks to gain approval of the category from the Guinness officials.
There is one problem I can foresee with gaining approval.  That is the fact that in order to establish the world record it has to be verifiable.  This would mean that I would have to have someone accompany me every time I take a shower outdoors so that they can take a picture with a date stamp to prove that I took the shower on consecutive days.
This is troubling for two reasons.  One, the practicalities of finding someone who is available and willing to take a picture of me showering every day outdoors.
The second and the more important reason is that one of the benefits of taking a shower outdoors for me is that it is usually a solitary experience and a chance to connect with nature, the smells, the breezes, the weather and the sky, no matter whether it is day or night.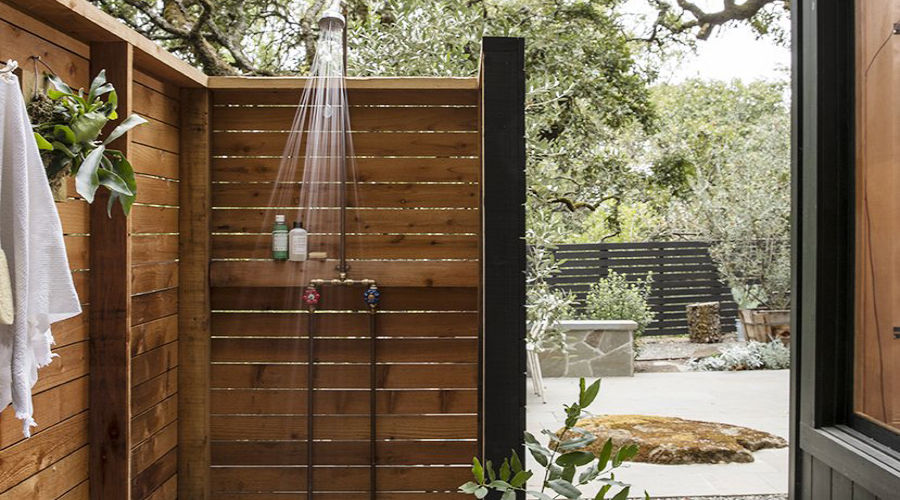 I have learned that there are outdoor showers and there are outdoor showers.  I, for one, am totally into being fully visible while showering.  Some, however, have outdoor showers with privacy screens or some type of enclosure.  I believe such privacy screens detract from the sensation of showering outdoors.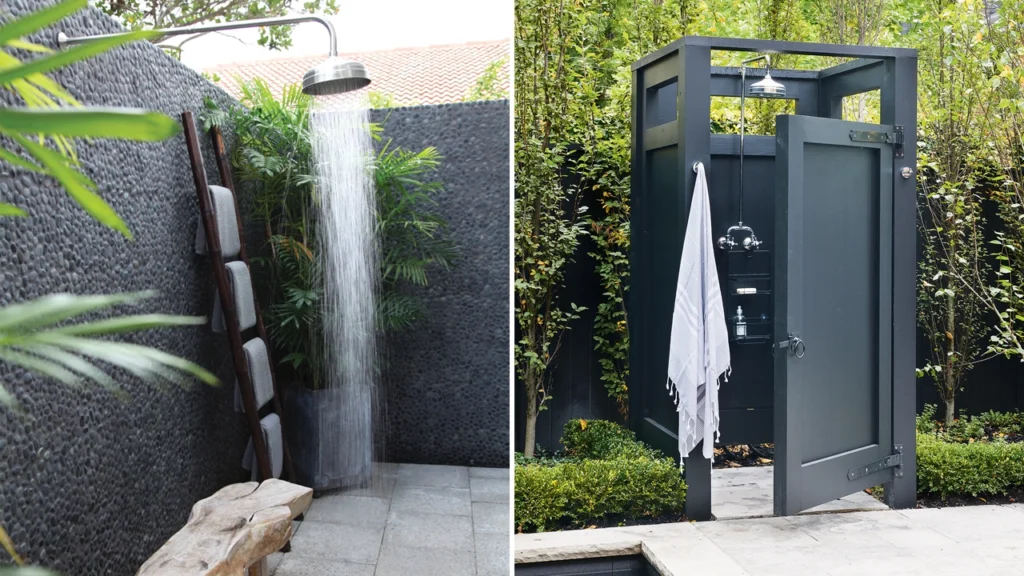 I also am a fan of wall mounted showers.  Some others prefer free standing showers.  Some others use portable showers.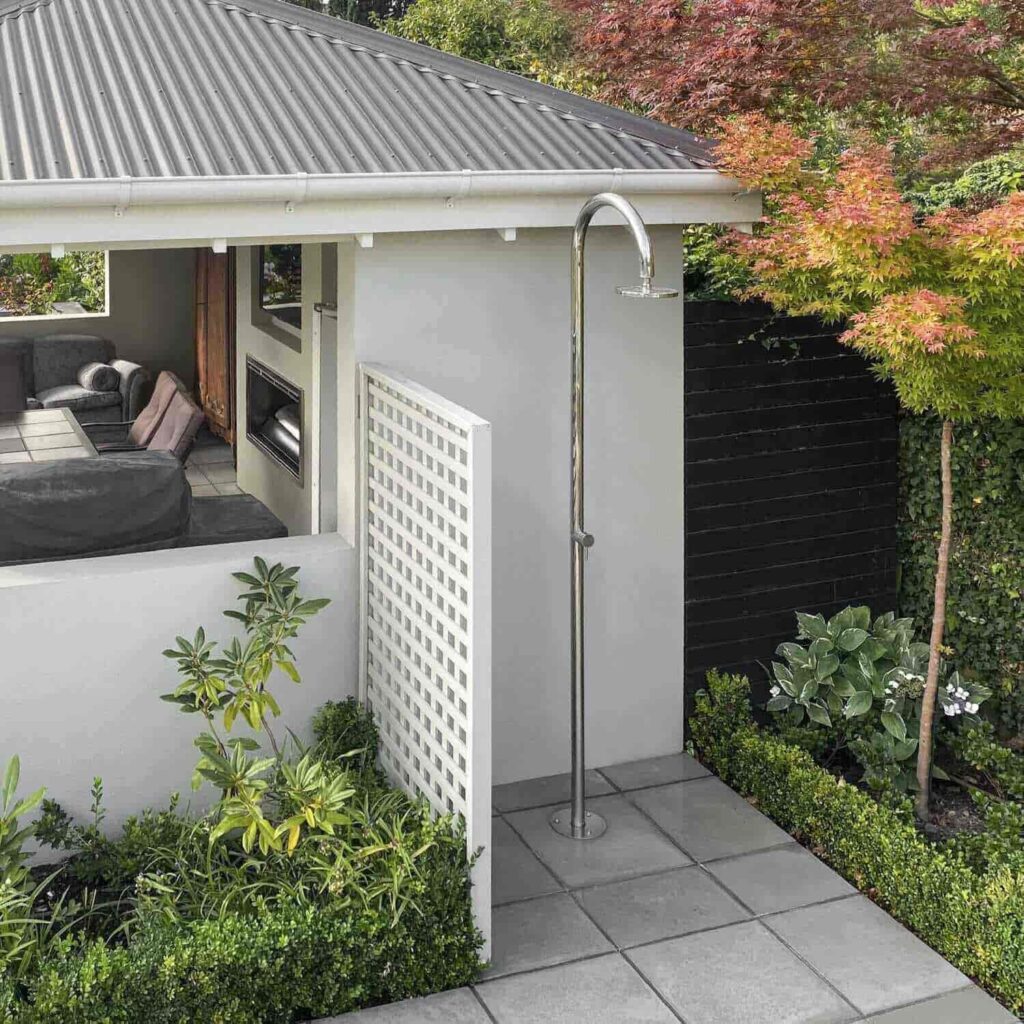 Outdoor showers involve water supply and drainage issues.  Decisions have to be made about the material to be used – stainless steel, brass, copper, steel, etc.  Water pressure has to meet federal, state and local requirements.  Temperature control is important too.  What type of shower head as well as what height it should be are issues that need to be decided upon.  All of these issues have an impact on the cost of an outdoor shower.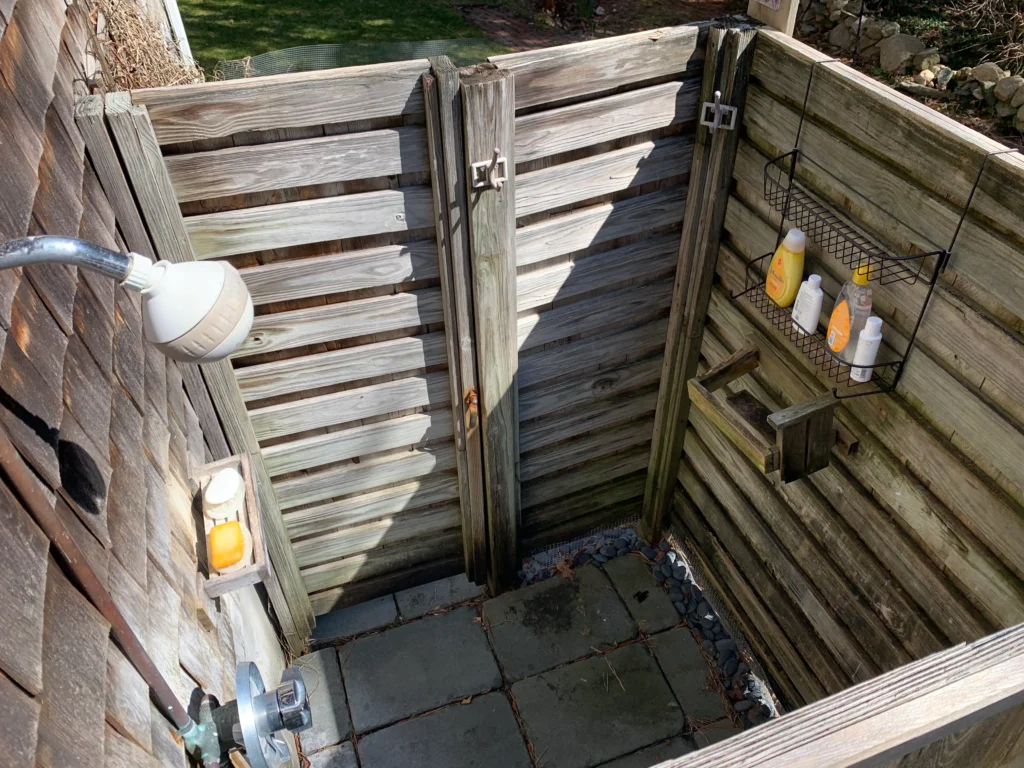 Believe it or not, having an outdoor shower raises your home's overall value significantly, according to Realtor.com.  Such a shower can also serve many functions including an ability to clean bicycles and other sports equipment, keeping mud and dirt outside the home, cleaning kids shoes after soccer practice, rinsing beach sand off, washing your dog or showering before and after a swim.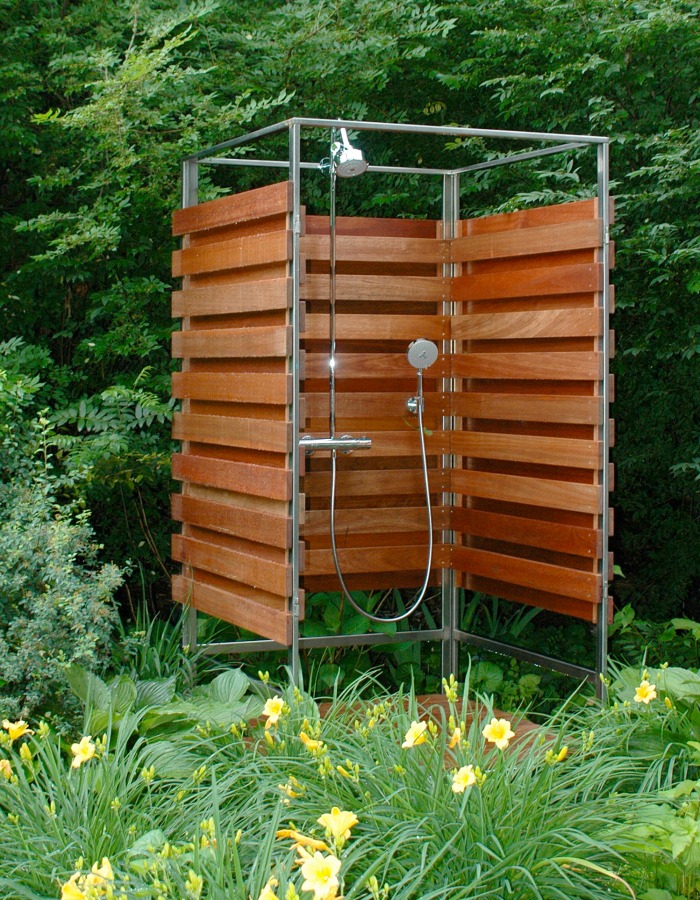 Another reason for an outdoor shower is that it can serve as a safety valve, just in case the inside shower is not functioning as well as it should.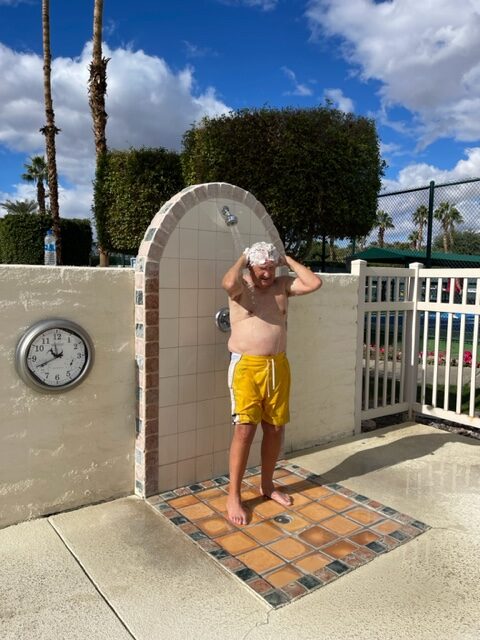 It is one thing to have an outdoor shower, it is another to use it.  For me it is an invigorating experience – one that I look forward to every day, regardless of the weather or the time of the day or night.  It is so satisfying and so relaxing.  Not sure whether that is from the strong flow of hot water streaming down my body, or from the use of a hand soap to scrub down my skin, or from the rubbing of shampoo into and out of my hair, or from shaving my face while the hot water of the shower continues to pour on me.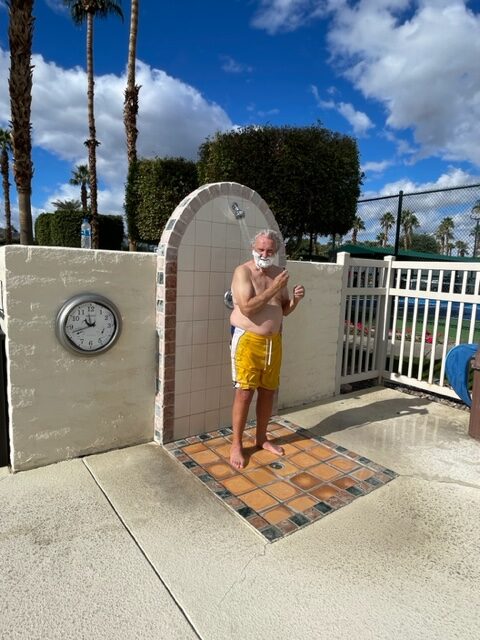 For me taking a shower outdoors makes me feel a little bit like a young child —  a young boy with his eyes wide open, marveling at everything in the world, including the weather, the sun, the moon, the breeze, the smell of the trees nearby,  the surroundings.  By showering outdoors I feel more a part of this wonderful world that we live in.
It has become a ritual for me.