It has been some time since I participated in, much less organized a real scavenger hunt.  But that is what I did two days ago.
Thankfully I have had the opportunity to spend some vacation time with most of my extended family on Martha's Vineyard, specifically on Chappaquiddick Island.  For this summer my extended family includes four, now adult, kids, their spouses and their kids, plus my daughter-in-law's family.  It totals 26 individuals, including 18 adults and 8 children.  Not a small crew.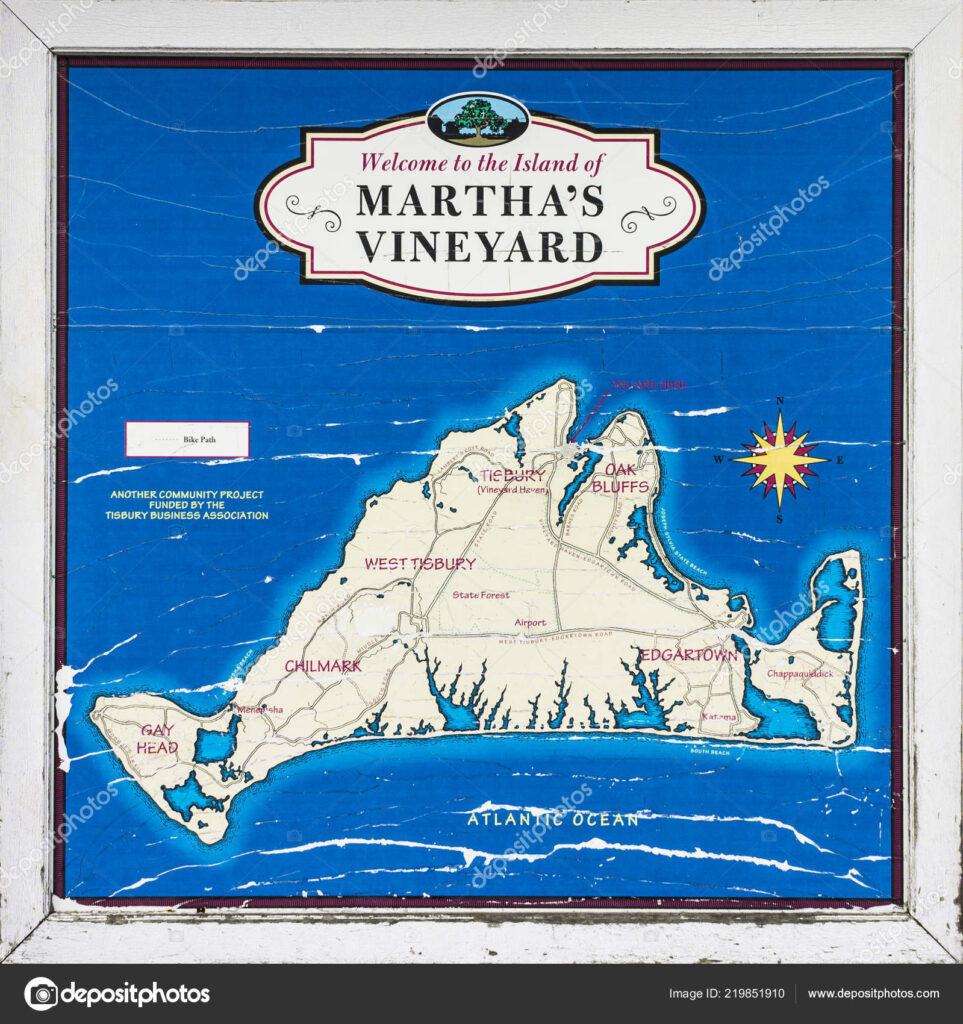 What to do with this small army?
Let's have a scavenger hunt, I say to myself.  First thing I do is purchase a book on scavenger hunts.  It gives me a thousand ideas.
Since we are staying on an island, I identify a number of sea related items like a clam, a mussel, a seashell, a piece of driftwood and others.  Since we are near a harbor with many boats and watercraft, I list different types of motorboats (e.g., a boston whaler) and different types of sailboats (e.g., catboat).  Since we are in a wooded area, I also include items like an acorn, pine cone, a stump, a dead tree, clover leaf, a pond, a puddle, an evergreen tree, a deciduous tree, and others.
Other ideas included the flag on the green of the first hole of a golf course on the island.  A cemetery was included, as were grave markers of specific individuals.  Other items on the list included a community center, a pickleball net, a firehouse, a bridge, a windmill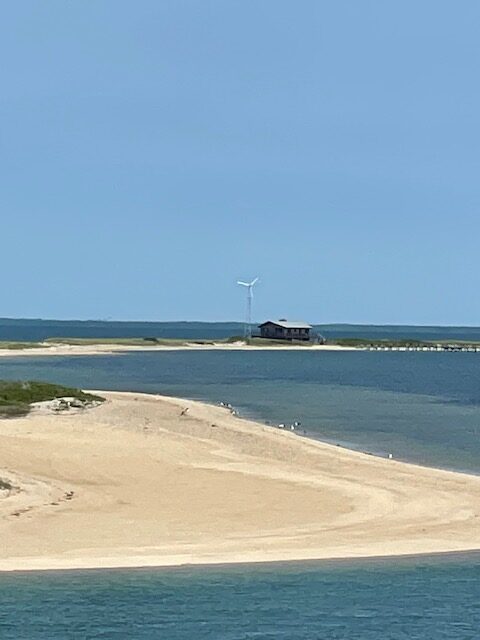 and several signs, such as "no hunting".  Also included was some wildlife, such as a white egret, a crow, and an osprey's nest.
You get the idea.  In total, I came up with 50 items that need to be found in the scavenger hunt.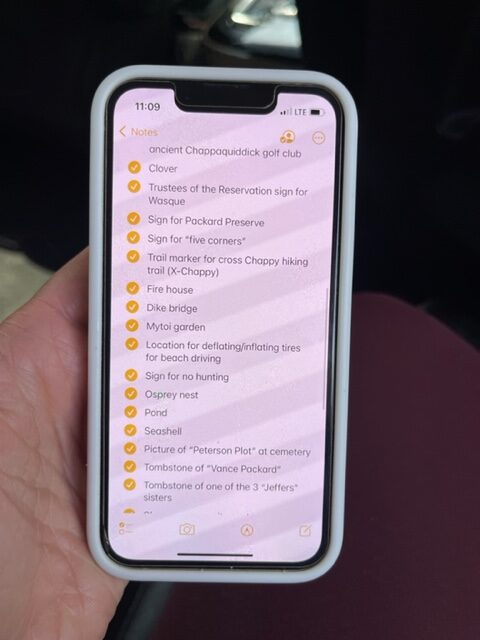 We divided the 26 people into two teams of 13 each.  No spouses were on the same team.  Pretty close to equal men and women and children on each team.  Each team had at least one person that had some knowledge of and experience on the island.
Each team got one car to use.  Each team had access to several bicycles and some participants walked.
The ground rules were, first, no cheating.  Second, each had to be documented by a picture taken with their phones.  Third, there was a time limit set at 90 minutes.  First team back with all 50 wins, or, if both teams are back by 90 minutes, the team with the most of the 50 items wins.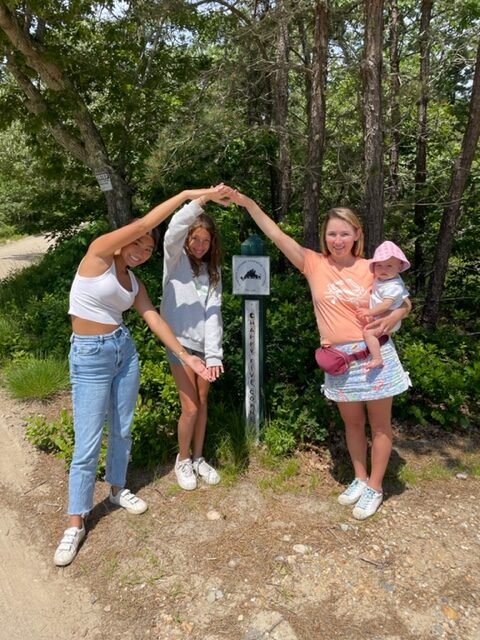 The first prize was that the losing team had to treat the winning team to whatever ice cream the winners wanted at Mad Martha's Ice Creamery.  Serious stuff.
We had a blast.  What fun.  Not only was it exciting and challenging, but also it served to bring people into contact with one another in ways that don't normally happen in our everyday world.  Everyone really got a kick out of it.
People went to amazing lengths to find and record their items.
The final outcome?  Believe it or not, it was a tie.  Both teams were back just in time to meet the 90 minute deadline.  And both teams found 47 of the 50 items.  And both teams could not find the same three items – namely, a white egret, a two-masted sailing vessel (ketch or yawl), and a three-masted sailing sloop (xebec).
My takeaway from this – why aren't we having more scavenger hunts?