Many of you have enjoyed some of my blogs about restaurants.  Well, I have one more for you that I think you will get a kick out of.
On my road trip from southern California this past May I passed through northern Arizona on my way to Santa Fe New Mexico, eventually getting to Colorado, Wyoming, Idaho, Oregon and Washington.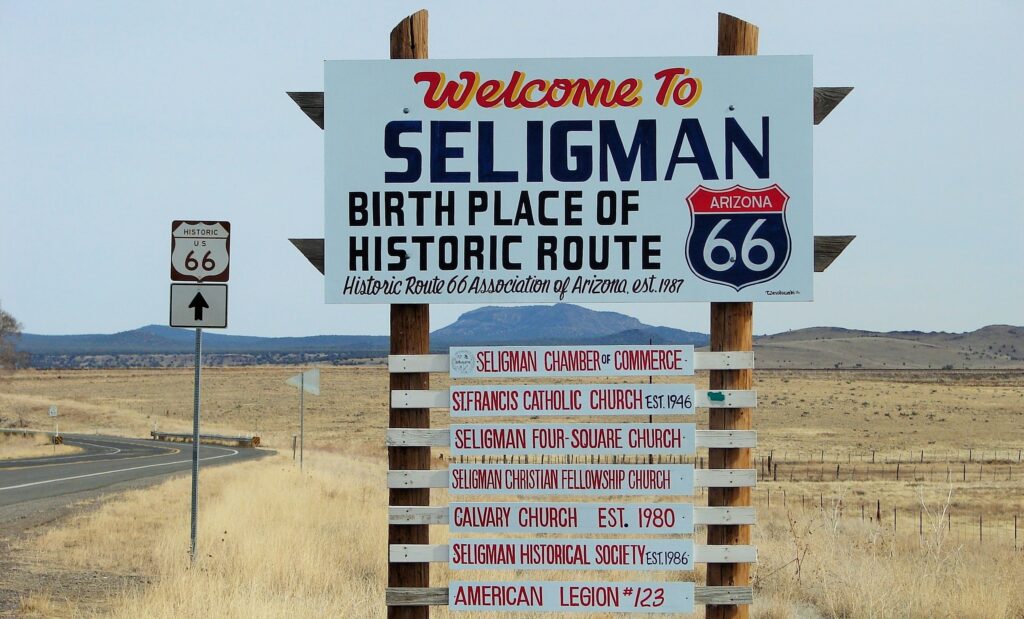 Going east from Flagstaff Arizona on Interstate 40, I stopped for lunch in Seligman, a town of 500 people.  Seligman is actually on Historic Route 66, not on Interstate 40.  I say Historic, because it was Seligman's residents who petitioned the Arizona Legislature to declare Highway 66 an Historic Highway.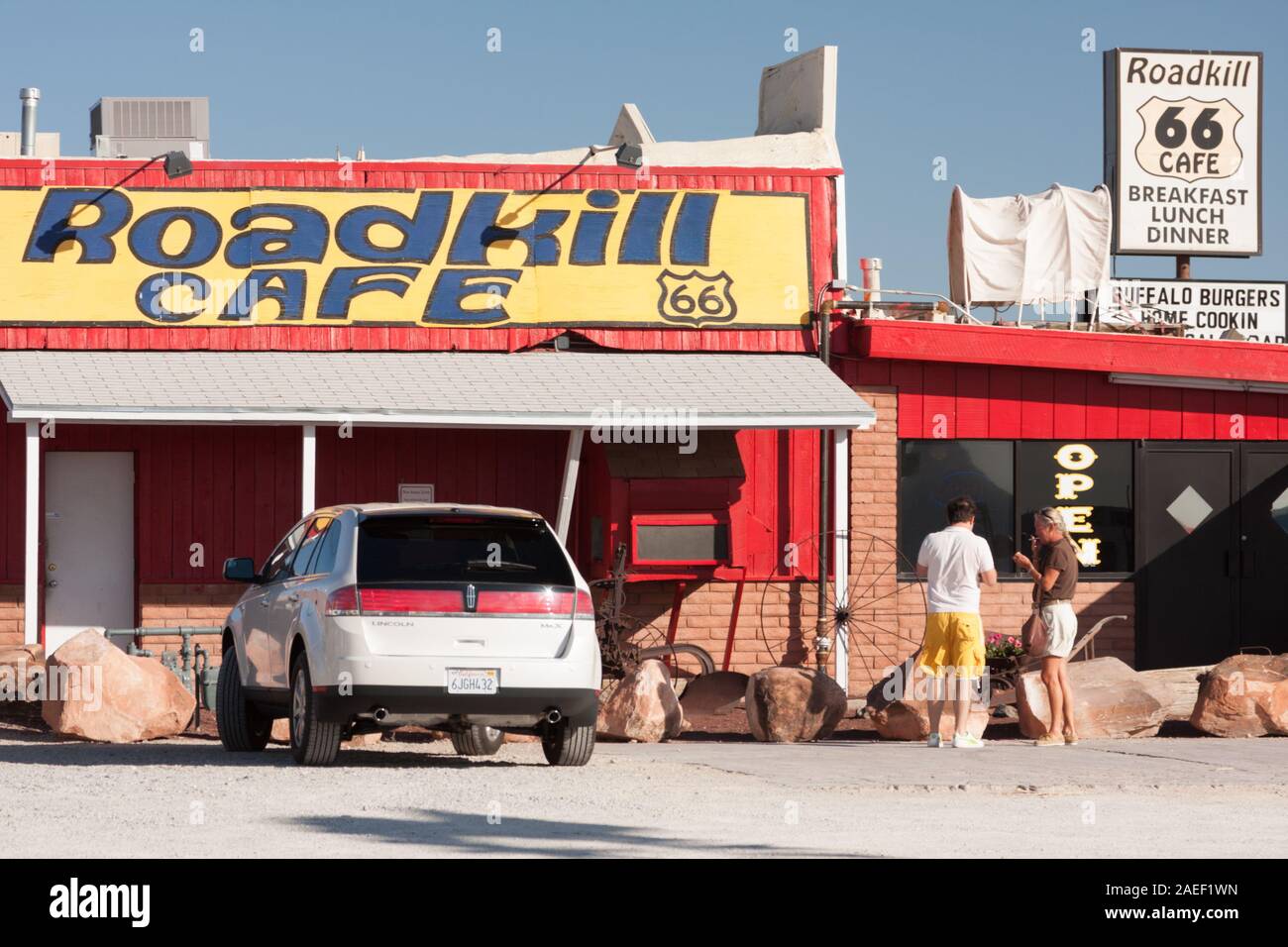 Upon entering the town I saw in the distance a sign for the Road Kill Café.  That caught my attention.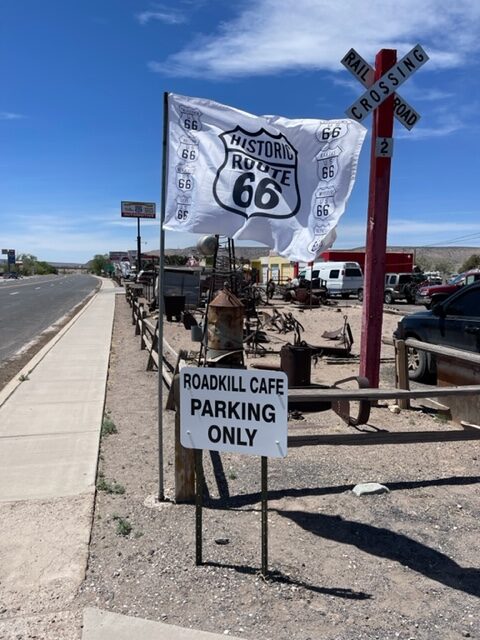 As I got closer, I saw another sign that drew me in even further.  yes, indeed.
                                            you kill it, we grill it
I had to stop.  Absolutely, had to stop.  No question about it.  lunch at the Road Kill Café!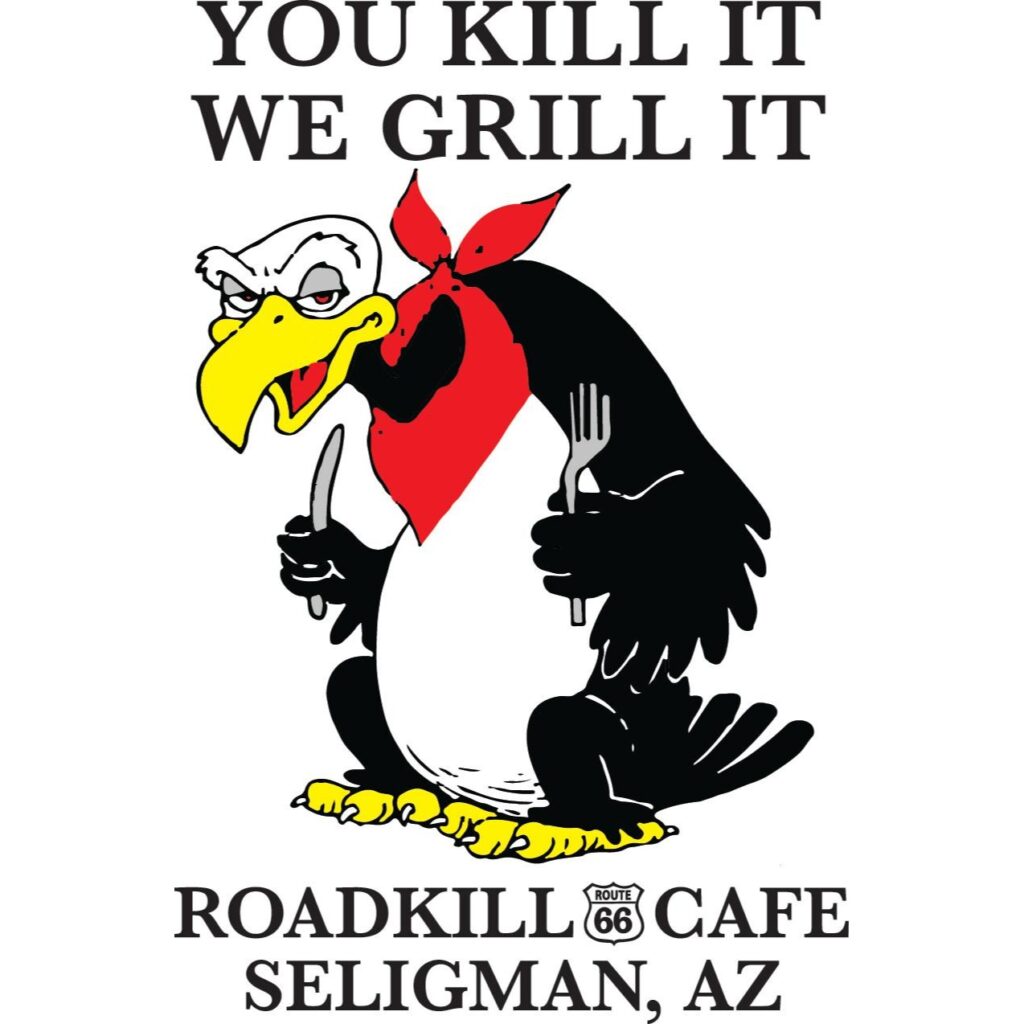 Going inside I was not disappointed.  What a menu.  Let me share with you some of the items on the menu.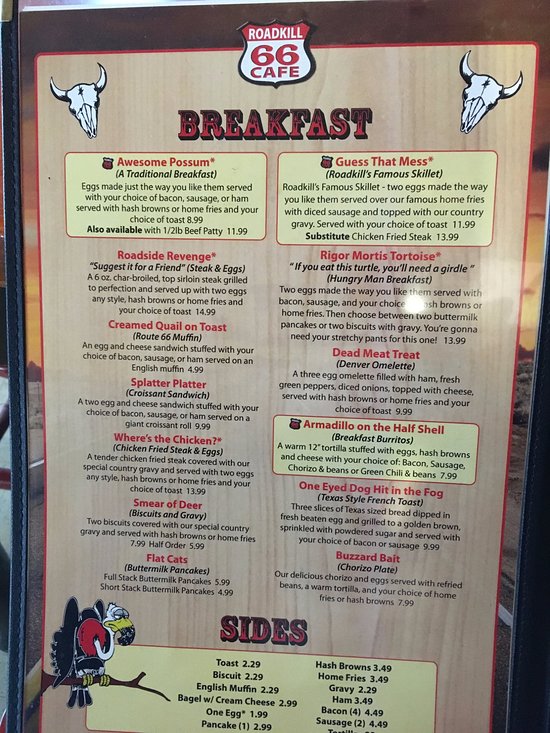 For breakfast, you have a choice between Awesome Possum, Splatter Platter, Armadillo on the Half Shell, Dead Meat Treat, Buzzard Bait, to name a few of the items available.
For lunch, options include Bad Break Steaks, Deer Delectables, and The Chicken that Almost Crossed the Road.
For starters, you can order Paws and Claws, Funky Skunk, Buffalo Bat Wings, Crispy Toad and Beer Basted Skunk.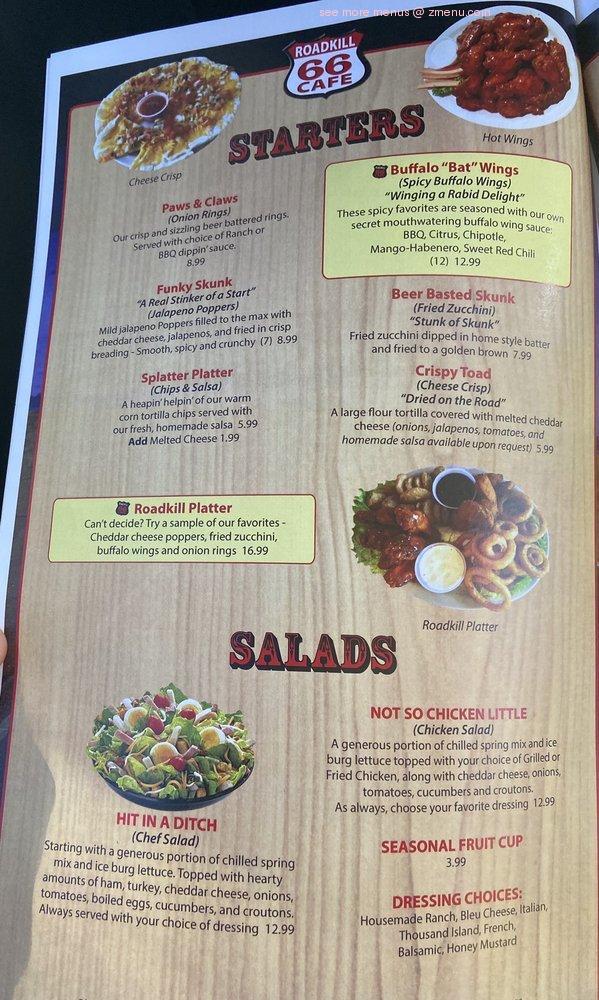 Whoever came up with the names for these dishes was very creative.  For example, Crispy Toad has a subtitle "Dried on the Road," but it is really Cheese Crisp.  More specifically it is a large flour tortilla covered with melted cheddar cheese (onions, jalapenos, tomatoes, and homemade salsa available upon request).  All for $5.99.
Beer Basted Skunk is subtitled "Stunk of Skunk".  It is really fried zucchini, dipped in home style batter and fried to a golden brown.  All for $7.99.
In addition to the menu that you had to pour over to understand all of the crazy dishes, the other great thing about the Road Kill Café was its water.  Yes, its water.
When you ask for a glass of water in the Road Kill Café you get a real glass of water.  See what I mean?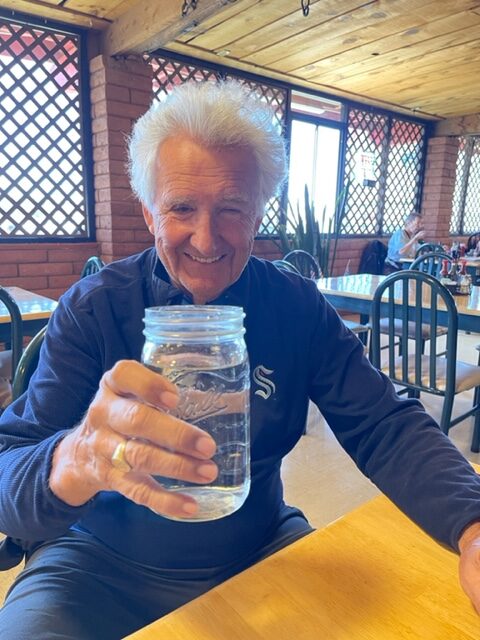 i have ordered a glass of water in thousands of restaurants in this country and abroad, and I don't think I have ever had a bigger, more substantial glass than the one I received at the Road Kill Café in Seligman Arizona.
Bottom line, the Road Kill Café is a must stop for everyone.  It is a 6 hour road trip from Los Angeles, a 20 hour road trip from Seattle, a 12 hour road trip from Denver, and a 3 hour road trip from Phoenix.