34 years ago the film Mystic Pizza was released.  Let me tell you that it is still a really fun one to watch. And so I did in Mystic Connecticut two nights ago.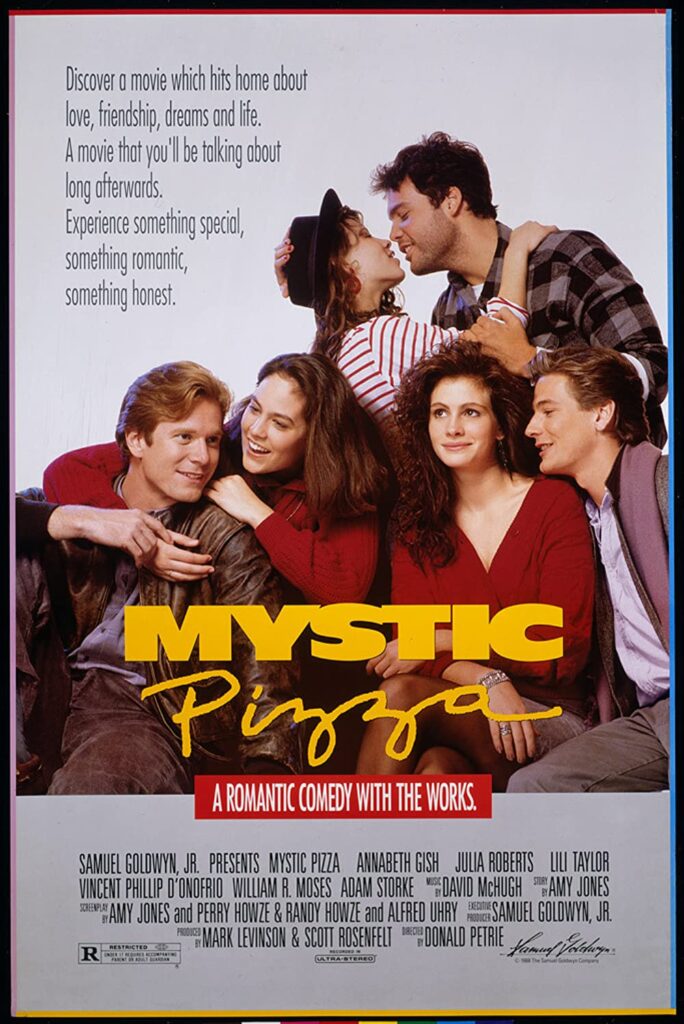 It is a romantic coming-of-age comedy/drama which involves three young waitresses of Portuguese heritage working at a pizzeria in the seaside small town of Mystic.
Only 21 at the time, it was the start of Julia Roberts very successful film career.  Two years later she would star in Pretty Woman.  It also featured Annabeth Gish, who has appeared in many roles since then.  It also was Matt Damon's film debut.
Needless to say, after watching the movie, I had to go to the Pizzeria itself on Main Street in Mystic.  I wanted to experience the great pizza with the secret ingredients that made it so popular with not only local residents but also NY Times food critics.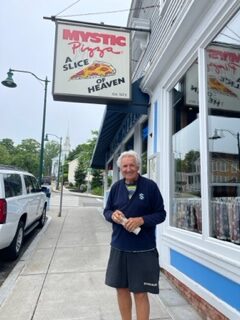 There was only one small problem.  I was going there at 10am for breakfast.  What to do??????
Undaunted, I was determined to order a pizza regardless of the time of day.  Yes, indeed.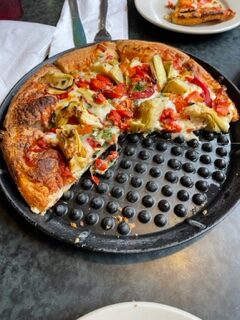 It was the best pizza for breakfast that I have ever had!   I was the only person in the pizza parlor at that time.  But, what a kick.  The movie was playing on the big screen TV, just in case you had forgotten the scenes.  I loved the whole experience.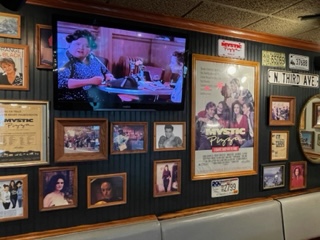 Now, about Julia Roberts…   Another story for another time.