At the same time I am watching the amazing ceremony surrounding the laying to rest of Queen Elizabeth II, I am going through an unusual personal experience.
i am realizing that I never participated in a laying to rest ceremony or funeral for any of my immediate family.  Not for my grandfathers, not for my grandmothers, not for my father, and not for my mother.
The reason that I did not participate in any ceremonies, burials, or funerals for any of my immediate family is that there were none.  You can't go to something if it does not exist.  Never was there a ceremony, celebration, funeral or burial.
Having said that, somehow my grandparents got buried.  Same with my father.  My father is buried in Interlaken NY along with his parents.  I have never been to or seen any of their graves, much less been to a laying to rest ceremony for any of them.
And then there is my Mom.  Here she is with her little munchkin (yours truly) on her lap.
Where is she buried, I am asking myself.  in addition to not having a ceremony of any kind when my mom passed away some 29 years ago, I am all of a sudden realizing that I don't know where my mother is buried.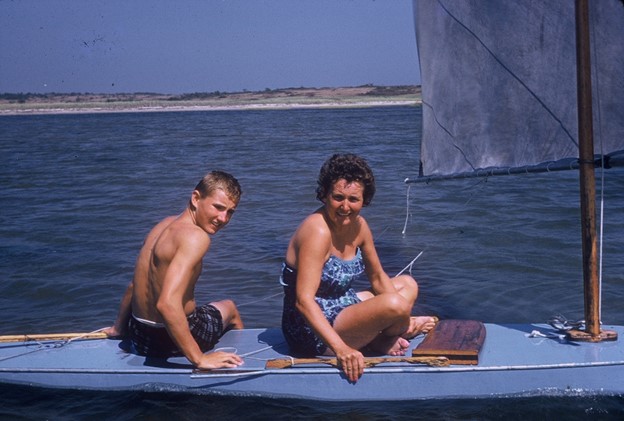 I call the St. Louis cemetery where her parents are buried to see if my mother is buried there.  i call the cemetery where my father is buried in Interlaken NY, located near Ithaca, on Lake Cayuga, one of the Finger Lakes.  Both cemeteries said "No", my mom is not buried there.  i then called my younger sister, asking her if she has any idea where our mother is buried.  The answer again was NO.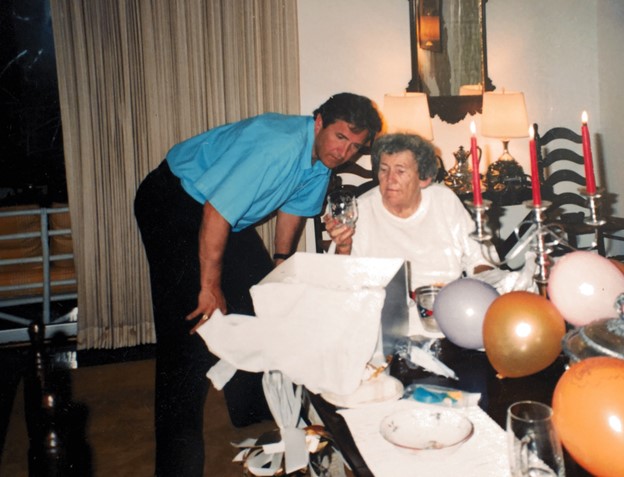 How can this be, my sister and I ask ourselves.  We both agree that we need to do something about this.
I begin to research on what is involved in getting a headstone or grave marker for our mother.  This effort has been a real eyeopener for me.  I had no idea of what I would run into.
It turns out that the cemetery has all kinds of rules, regulations and guidelines that you have to follow to lay any kind of memorial or monument.  The good news is that my family has a plot at the cemetery.  It also has room for another headstone.  And we can copy almost exactly the size, shape, lettering, and material of the headstone for my father.
The bad news is that because of maintenance issues there are all kinds of requirements that must be met.  The gravestone has to be placed on a concrete footer, which must be 4 feet deep.  The concrete has to have rebar in it.  the width and length of the footer has to be 3" longer on all sides than the headstone itself.  And the top of the footer has to be 5" above the highest point of the grade.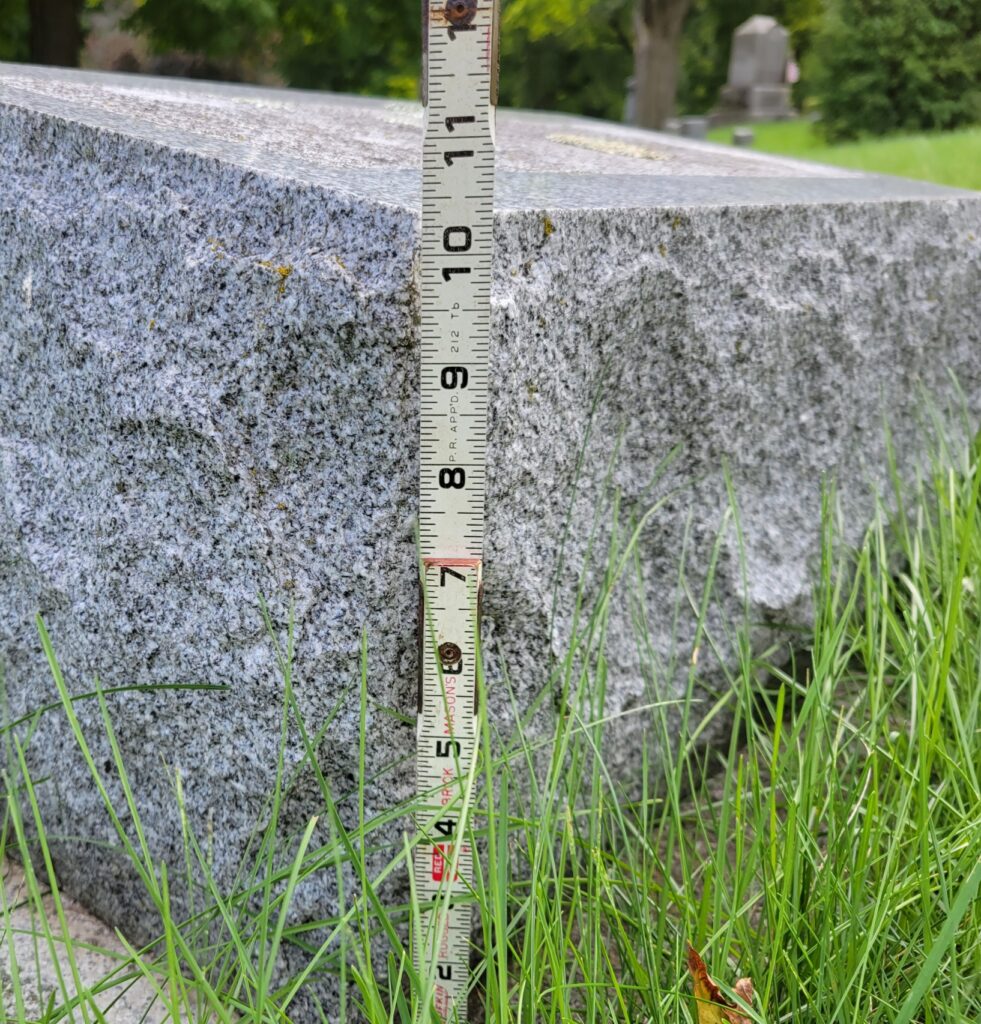 The monument or headstone itself has to be made by a monument company.  The company needs the exact dimensions – height, slope, width, length.  Also needs to know the material we want to use, and it needs whatever lettering we wish to have engraved on the stone.  In our case, all we want is my mother's name and below that the year she was born, and the year she died.  Very simple.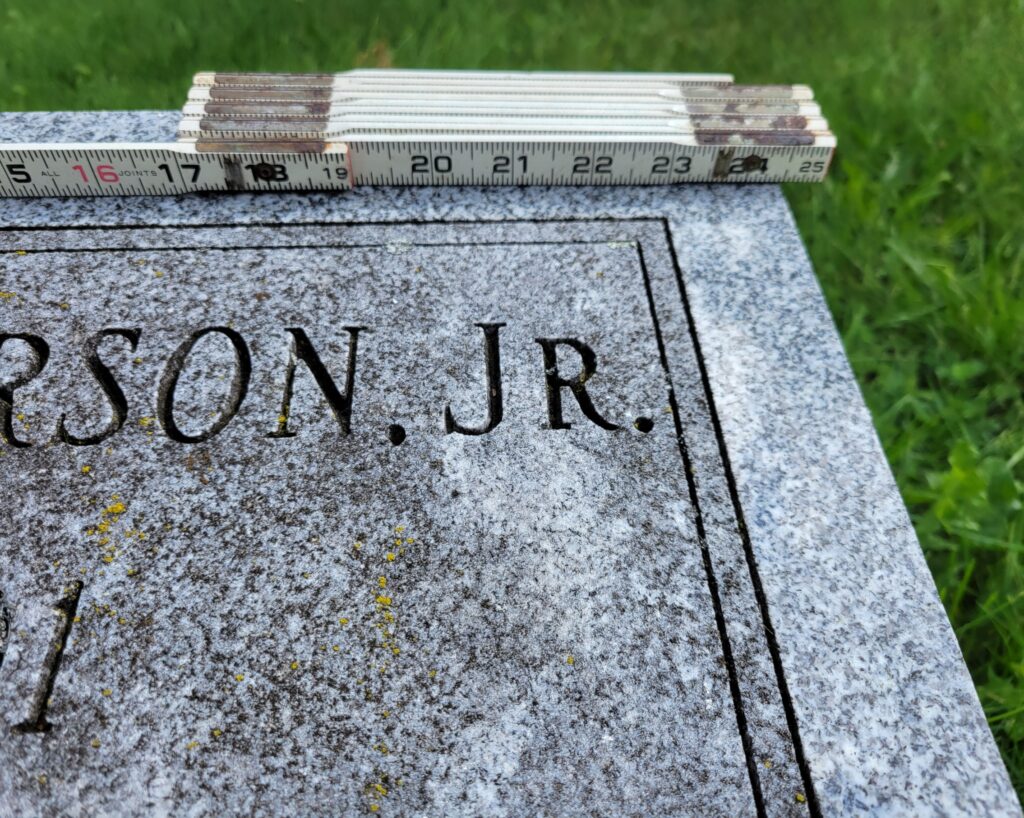 To my surprise, there are more issues.  There are supply chain delays in getting the type of stone needed.  There is a waiting list of orders for headstones and other memorials from other people.  In addition, being in upper New York State, pretty soon there will be frost and all digging will cease for the winter months.  The monument company told me that their best guess is that they might be able to get the very simple headstone made, engraved and installed by the middle of next summer!
And, on top of all this, it costs money.
I have confidence that my sister and I will be able to get a headstone made and installed for our mother.  It may not be until next summer, but it will eventually happen.
What I am also really sure about is that it is crazy not to have ceremonies to celebrate a loved one's life.  They are needed for closure.
I am amazed at how much the ceremony surrounding the Queen has affected me.  I find myself really reflecting on life in so many ways.
My sister and I feel strongly that we — finally after 29 years — need to do the same thing for our mother.  Lay her to rest.