o my goodness.

 

i am in love with gelato.

 

and i am not alone.

 

so is PJ and Tom.

 
in fact, it has gotten to a point where we cannot complete a meal without going to a geloteria for our "fix" of gelato.

 
we are embarrassed to admit but we are now on a two a day diet of gelato.

 
and, it is worse than that.

 

we are taking double scoops in a cone!

  

we are totally hooked.
 

obviously we are aware of the negatives associated with gelato.

 

the sugar and the calories.
but, let's look at the positive side of gelato.

 

it tastes really good.

 

it means that we are not ordering desert off the menu for lunch or dinner — deserts that may have more calories or more sugar.

 

it means that by rushing to the gelatoria right after a meal, we are not engaging in any nefarious activities — such as robbing banks, starting fires, laying prone in the sand soaking in the sun's rays, inciting riots, etc.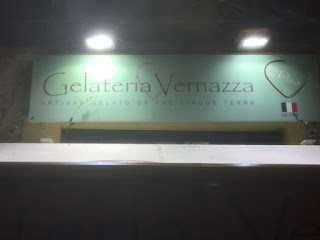 in addition, we are savoring the gelato, sitting on a bench,

 

taking a break from the rush rush of daily living, having a conversation with friends, discussing the world's problem and potential solutions.

 

this time we use to lick the gelato, slowly and carefully, is time well spent.

 
so, as you can see, there are a lot of positives associated with gelato.

 

this is not just a rationalization for our

 

actions.

 

no, this is a thoughtful treatise on the value and the contribution that gelato makes to our society.
a little history of gelato may be informative here.

 

although the origin of gelato is disputed, many think that it was first developed in Sicily, others say northern Italy, and still others say ancient Rome.

 

 
you may be wondering about the difference is between gelato and ice cream.

  

apparently gelato has more sugar, more flavoring, more density and more richness, but it has less butterfat.

 

most people think of gelato as the Italian ice cream.
we have not even talked about the multitude of different flavors that gelato comes in.

 

wow!

  

you can get mango, chocolate, chocolate chip mint (my favorite), raspberry, hazelnut, and much more exotic combinations — such as cheese cake and figs, vanilla white chocolate fruit forest, chocolate nuts, to name a few.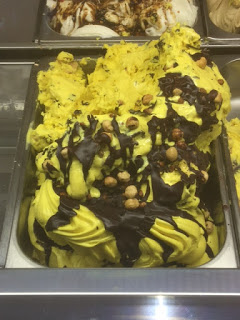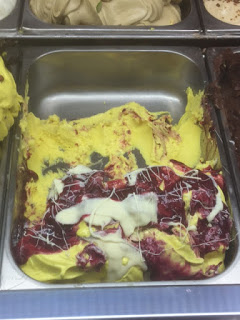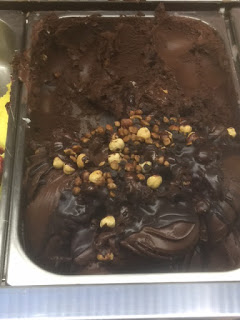 I believe that gelato is really an anagram that stands for … the greatest ever living actual taste of…(and then you add your own flavor, such as mango)

 

— GELATO.