If you love to shop you have to go the souks in Morocco.
The souks in Marrakesh and Fez in particular are absolutely beyond belief.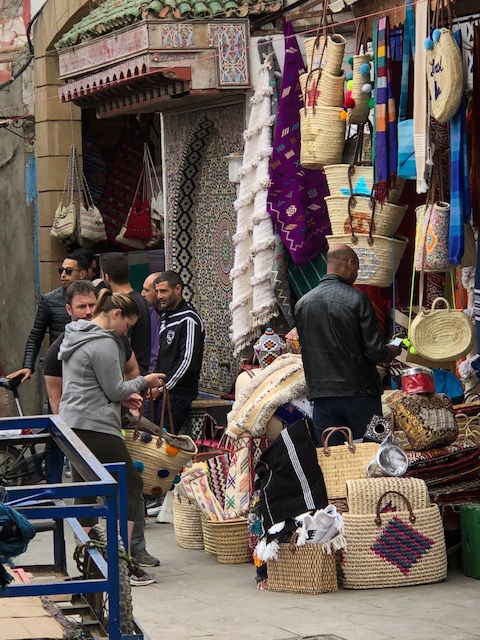 They consist of thousands of individual artisans crafting their work, and then more thousands of little shops selling everything you can imagine.
Souks are an Arab marketplace, like a bazaar.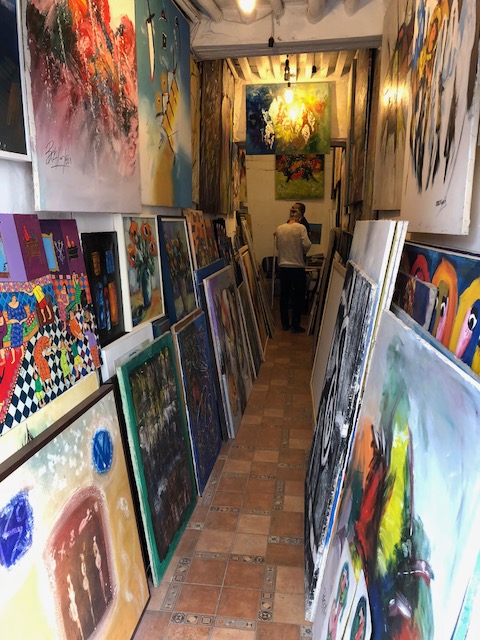 These souks are located in the medinas of the old cities.   The medina is the old city as opposed to the new city.  It is surrounded by walls designed to protect the city from attack in yesteryear.
There is one other critical thing you need to know about shopping at a souk in Morocco. There are no set, published prices.  You have to bargain to reach an agreement on the sale price.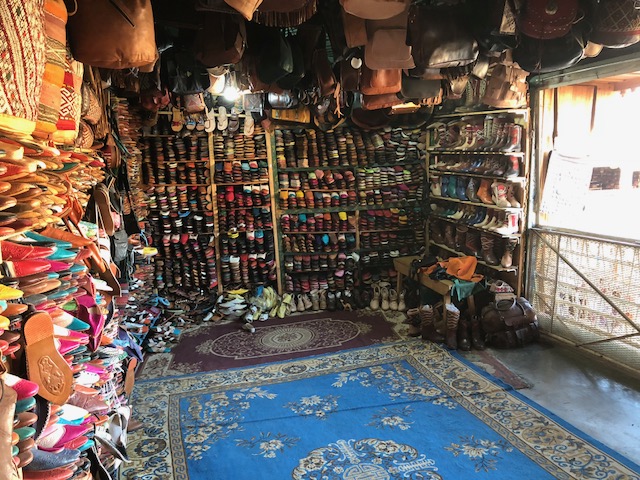 And I mean bargain. Let's assume that you have identified a set of silver earrings which the shopkeeper says will cost you 200 Dirham (the Moroccan currency).  10 Dirham is worth about $1 US.   To be a successful bargainer, you need to counter with a very low amount such as 30 Dirham.  Then the process of back and forth starts.  You need to be prepared to spend quite a bit of time going back and forth.  This is not a fast process.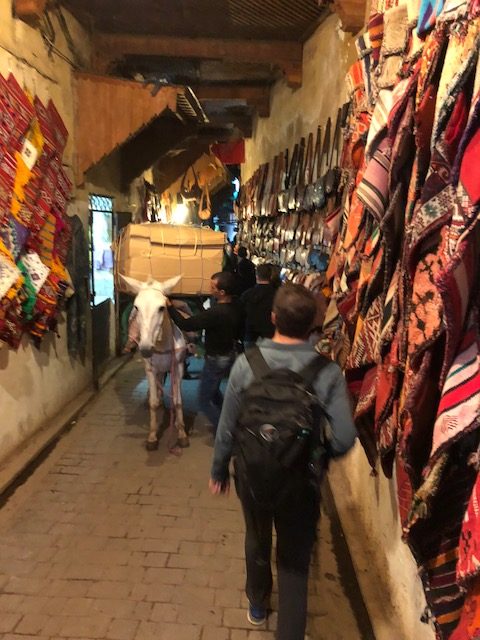 You also need to be able to walk away from the item you want. Often the final price is not agreed to until and only until and after you have said that we cannot reach an agreement and you leave the shop.  More often than not the shop keeper will follow you down the alley to catch you and indicate that he will agree to your final offer.
What is amazing is that once you enter into this bargaining process several times, you begin to not only get good at it, but begin to understand that something good comes from this. The good is that you are forced to engage with the shop owner, have a conversation, get to know him a little bit and vice versa.  Bargaining forces communication.  And more often than not, in our experience, it is a fun and learning experience.