in short, it is terrible. we should be ashamed.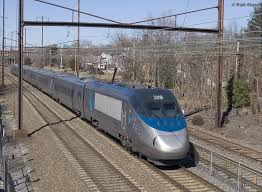 whatever you think of Donald Trump, he has this one right. our infrastructure needs a major infusion of capital.
as many of you know, yours truly has spent a fair amount of his professional career in the transportation sector.
but recent trips on the trains between New York City and Washington DC point out the unbelievably pathetic state of our rail service in this country.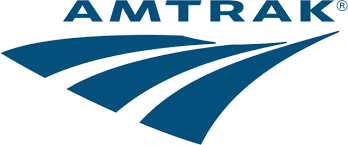 this route, the so called Northeast Corridor, is supposed to be our best rail service. the Acela, in particular, is supposed to be the premier high speed service on the NE corridor.  Amtrak's  branding team chose the name "Acela" to reflect the ideas of acceleration and excellence.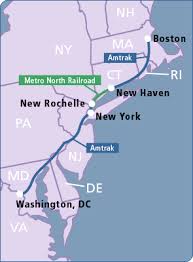 and yet it fails in so many ways.
quality of service–the ride is not smooth. it is very difficult to work on your laptop because of the uneven track bed and rough ride. the amenities are nonexistent, except for a club car which has available very basic snacks. service on airplanes looks good compared to what you receive on the Acela trains. while guaranteed a seat, there are no seat assignments. wifi is available but spotty.
speed–designed to travel at a maximum speed of 165 mph, it only reaches 150 mph for 10% of the 226 mile route during the scheduled 2 hour 55 minute trip. the average speed is supposed to be 77 mph, if it is on time.
frequency— only runs once an hour between 6 am and 9 pm on weekdays, even though the demand is greater than that. many trips are sold out, but no additional service is added to meet the demand.
timeliness–the trip is supposed to take 2 hours and 55 minutes. however, the last one I was on was over 1 hour late. Amtrak does not release on time performance statistics but I am sure that the great majority of trains run late, some significantly late.
cost–it is not cheap. costs can vary but next Monday the ticket price is $280+ for a one way trip from NYC to DC.
and this is our best rail route in the country! holy cow!
what are we waiting for to dramatically upgrade the rail service in this country?
it will put many thousands of people to work.
it will dramatically increase the economic development of many metropolitan areas of the country through what is called agglomeration, which is related to economies of scale and network effects.
it will allow our airports to handle the longer distance flights without having to significantly expand existing airports for the short distance flights.
it will spur housing, retail, and commercial development around the station sites.
it will give Americans another option for traveling to their desired destinations in addition to road and air.
bottom line, it will be an investment that will produce a solid return on that investment.
I am taking the Acela again later today from New York City to Washington DC. another chance to experience America's second rate — scratch that, third rate — rail system.