So far the Westman Islands have been my most pleasant surprise on my two week trip to Iceland.  Probably because my expectations were not high.  I loved my two day, overnight 24 hour stint on Heimaey, the major island and the only inhabited one.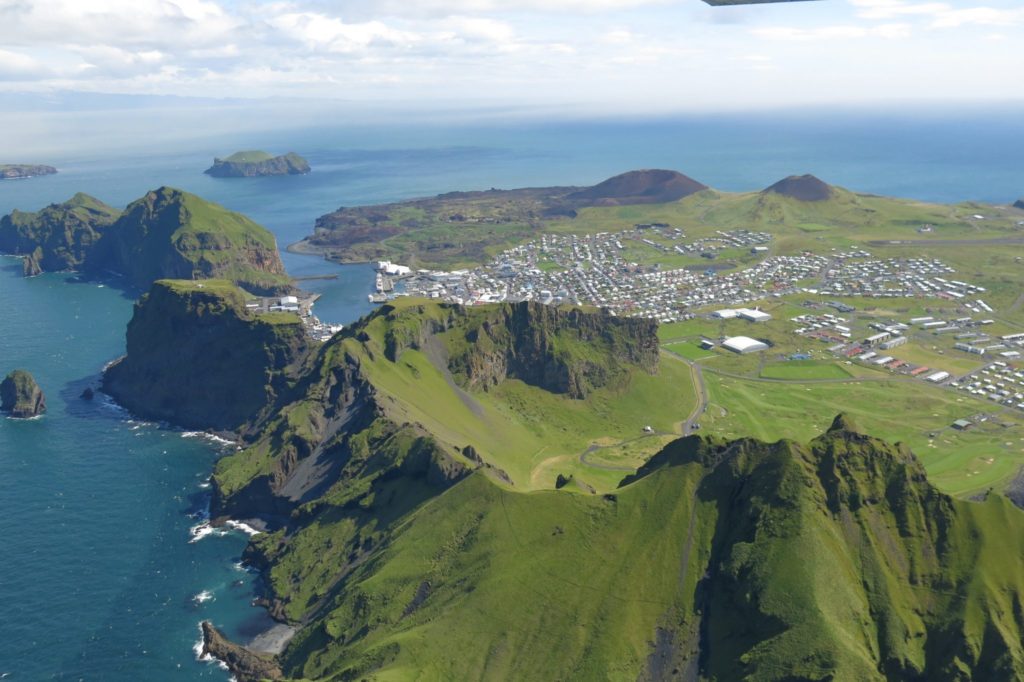 So interesting for so many reasons. These are a group of islands off the south coast of the main island of Iceland.  It takes a car ferry 45 minutes to make the trip.  They also have an airport.  Only 2,500 people live on the island.  it is a working, middle class community.  Does not really cater to tourists, but the locals are nice to those of us that do arrive.
Some highlights:
There is so much history here that is unbelievably interesting. The history at various times involves pirates, the Danish, Mormons, Americans, and the Irish.  how is that for variety?
Fishing is the major industry here. Has been and still is.  Fishing accounts for 15% of the country's GDP, and 75% of the nation's exports.  Iceland is the 12th largest fishing nation in the world.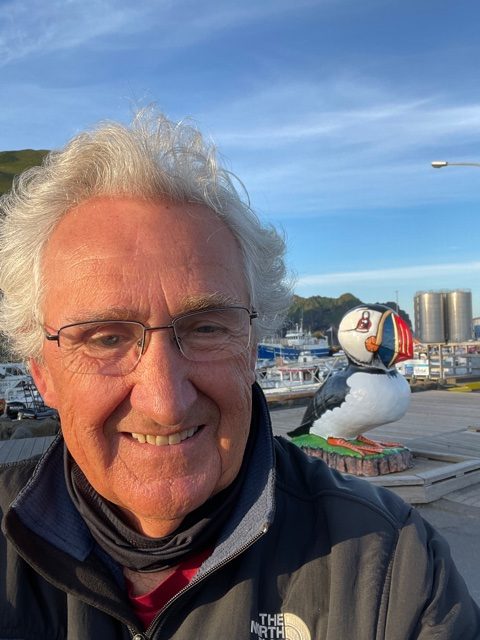 It is another terrific haven for Puffins in the summer, along with a whole bunch of other sea birds. The Puffin is their mascot, logo, you name it.  all the street signs have a Puffin on them, for example.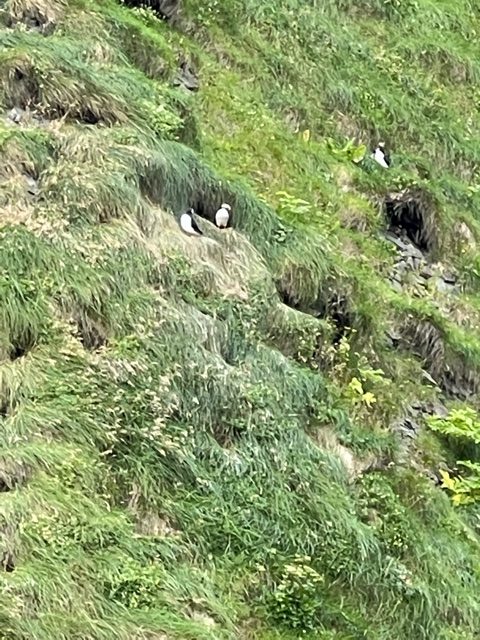 The big events in its history have been volcanic eruptions, the most recent being the Eldfell one in 1973. the most recent one lasted six months and was devasting in so many ways (400 homes destroyed, 1500 residents displaced, one death).  However, it did leave the island 20% bigger as a result of the lava flows.  here is a picture of the event.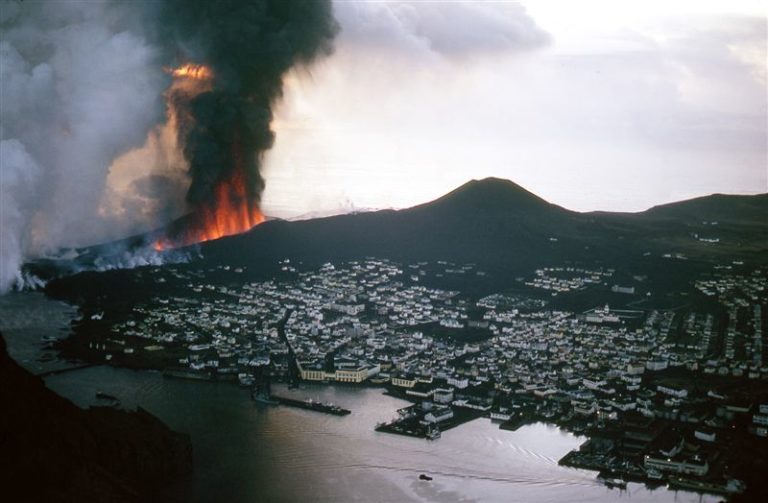 If you like wind, this is an ideal spot. I was there on two beautiful summer days and the wind was whipping, but nothing compared to what it can do.  They have recorded the highest winds (over 100 mph) in Iceland here, and that is saying something.  While the wind is a little intimidating, it is also invigorating.
Great hikes too. Not really long ones, but ones that have some drama to them.  for example, I hiked up the steep path to the rim of the Eldfell volcano's crater.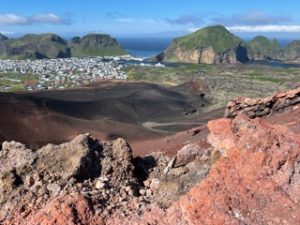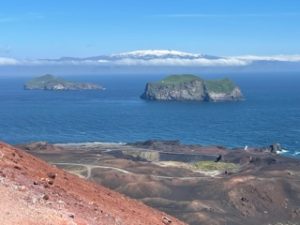 And they have some golf. Of course I had to play the course which has 3 of the oldest golf holes in Iceland and is dramatically set partially inside a valley of a previously collapsed volcanic crater.  This volcanic crater also happens to be the location of a very popular annual national music festival.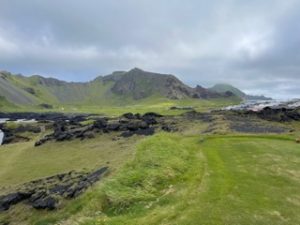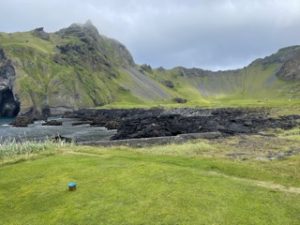 artistic expression.  Iceland has some graffiti, but not very much.  it is striking how little.  they say the reason is that they encourage local artists to display their art work on the sides of buildings and other structures.  apparently there is an unwritten code among graffiti types not to deface a fellow man's piece of art work.  take a look at how intriguing this piece of work is.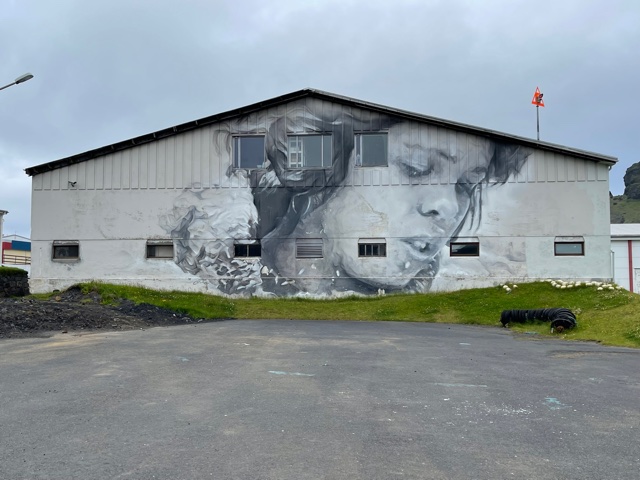 all fun, pleasant, enjoyable.  a unexpected delight.