Slowing down is not really in my DNA.  I love to be active.  I love working on multiple things at once.  I crave constant stimulation.  My mind is working all the time.  I love interacting and connecting with others.  I love exercising, whether it be a solo hike or playing a competitive sport like pickleball.
If you can picture the hamster running around the wheel constantly, that is me.  This picture is not unusual for someone with Attention Deficit Hyperactivity Disorder (ADHD), which i have.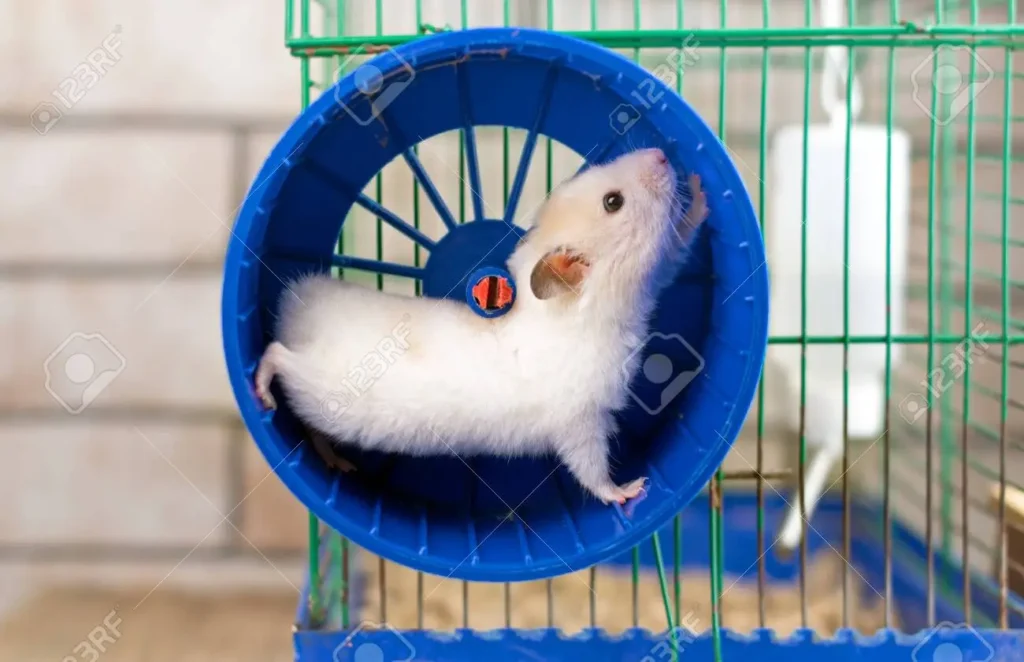 Having said that, there are times when slowing down is needed and welcome.  How does someone who is overly active slow down, you might ask yourself.
In my case, my "go to" way to slow down usually is watching a movie or some comedy series on TV.  I am a really good customer of Netflix and Amazon Prime.  I will occasionally pull up a replay of a Johnny Carson show, or an episode of Cheers.  Both of these more often than not, evoke out right laughter from me.
I also really enjoy listening to books on Audible, but I do this usually when I am driving.
I have tried meditation, but I have a hard time being that calm and collected for even a short period of time without thinking about the long list of "To Do's" that I have always in front of me.  I have explored mindfulness, which I sporadically attempt.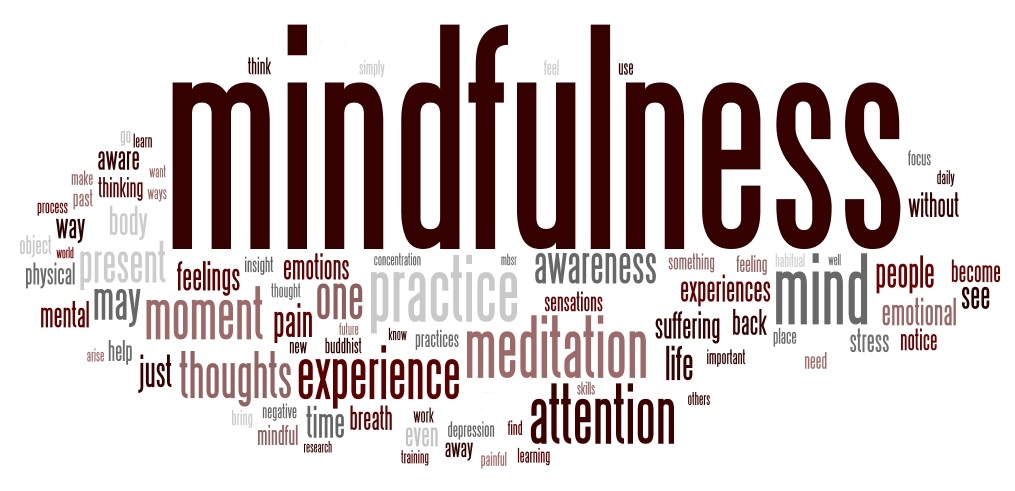 Slowing down… how does one do this?  How does one build this into one's day.  In my case, I have to plan to slow down.  I have to make it a task on my task list.
Everything I have written in the 7 paragraphs above have been true for years and years.  The reason for this blog is that I believe that I may have discovered a new way to slow down – at least at certain times.
What might that new thing be?
A rowboat.  Yes, a rowboat.
Kind of an ancient idea.  Who goes rowboating?  In this day of powerboats, sailboats, kayaks, standup paddleboards, windsurfers, kite surfing, sculling, who gets out and rows a boat?
There is a story behind this idea.  A few weeks ago I stopped by a floating home on my dock in Seattle that was having an open house, showing the houseboat off to potential buyers.  In talking with the real estate agent I noticed a row boat tied to the houseboat and floating in front of it.  it struck me because of its colors, its age and its condition.  Its colors were an intriguing combination of red, white and blue.  It obviously was old, and it was not in a very good condition.  But it was cute, at least to my eye.
The agent told me that the rowboat had just drifted into the houseboat.  He did know from where or how.  He did not know who was the owner.  He had asked others on the dock, but no one was missing a rowboat.  He had contacted the police department's Harbor Patrol to see if they had any report of a missing rowboat.  More specifically, he asked them if they wanted to take possession of the rowboat.  They said they had no missing rowboat notices and they did not want to pick it up either.  The agent then called the Center for Wooden Boats, which is located on the same lake in Seattle as the houseboat.  They also said that they had no interest in taking the apparently abandoned rowboat.
Bottom line, the agent told me that the rowboat had been abandoned.  It was homeless.  It was lonely.  It needed a home.  It needed some love.
The last thing I need is one more boat toy.  Living on a floating home for more than 30 years, I have accumulated many already.  I have a 17' Boston Whaler runabout, two kayaks and two SUPs.  I also have two blow-up large circular tubes for tubing, and a variety of other smaller toys such as noodles and boogie boards.
Nevertheless, my heart somehow would not let me leave this abandoned rowboat.  So, in a moment of weakness, I told the real estate agent that I would take the rowboat and give it a home.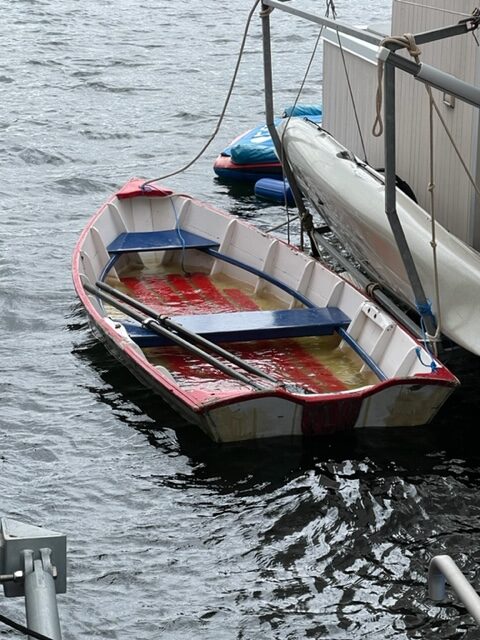 Let me be clear, this rowboat was not in good condition.  Not at all.  The bottom was in really tough shape.  The oarlocks were so battered as to be almost useless.  the middle seat was broken.  The boat had a leak or two.   Much water in the boat.  The boat had bruises from contact with docks or other boats in the past.  The paint job was a mess.  This boat needed a lot of work.
The first thing I did was search for someone in the Seattle area that still worked on wooden boats.  I called the very few that I found.  I then had to find one that would want to work on a very old little rowboat.  I found John Thomas.  When I met John, I knew immediately that I had found the right person.  I could tell that he loved his life's work – namely, working on and restoring wooden boats.  He, like me, took a liking to this rowboat that I had adopted.

After four weeks of work, I was able to pick up my rowboat yesterday.  Wow!  what a beauty.  This rowboat has a solid bottom now.   It does not leak.  The middle seat is secure.  New oarlocks have been installed.  The trim and the entire boat has been repainted in its red, white and blue.  It is gorgeous.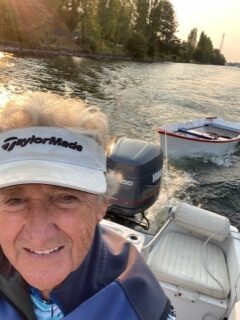 I think I may have found a new way to slow down.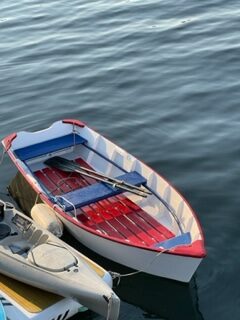 Take my rowboat out for a row.  If rowing an old heavy wooden boat does not slow one down, I don't know what will.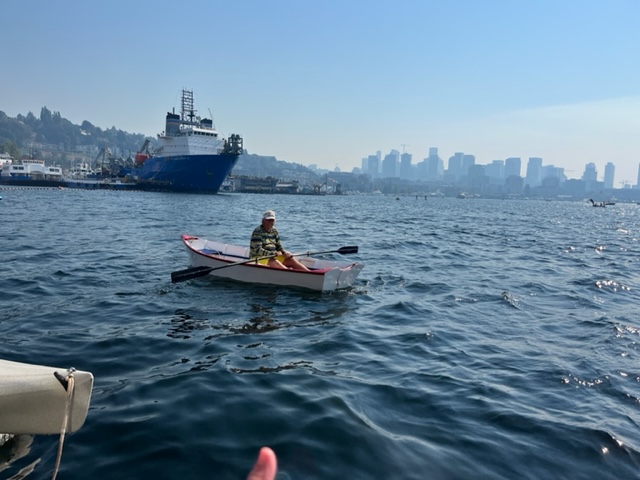 As you know I have 6 wonderful children and 8 fantastic grandchildren with two more on the way.  But, I think I have just adopted another child.  here i am today rowing some of my nieces around Lake Union in Seattle.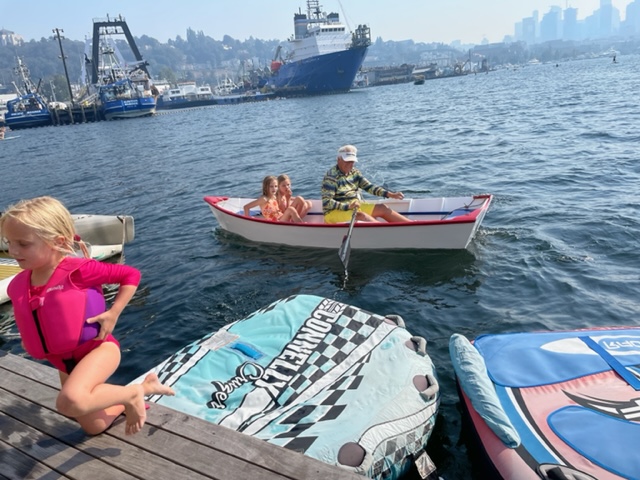 The only thing that is missing is a name for my rowboat.  What do I call her (or him)?
I need your suggestions for a name.  what do you think would really capture the beauty, the history and the role that she (he) is going to play in my life going forward?