all,
Route 66 is a trip unto itself.  someday i will do a travel blog just on experiencing the great journey that Route 66 presents going from end to end.  but right now i will give you some impressions from the stretch of Route 66 that i have traveled on this road trip.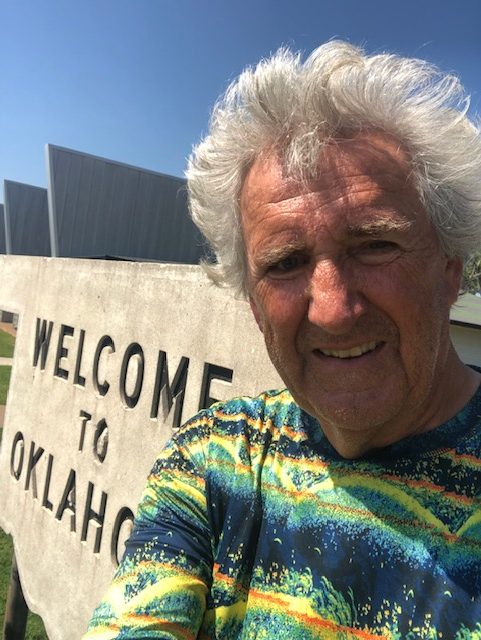 as you know, Route 66 starts in Chicago, Illinois, and traverses 2400 miles in seven other states, ending in California at the Santa Monica Pier.  on this road trip i have traveled through seven of the eight states, and much of my route was along the same general path as old Route 66.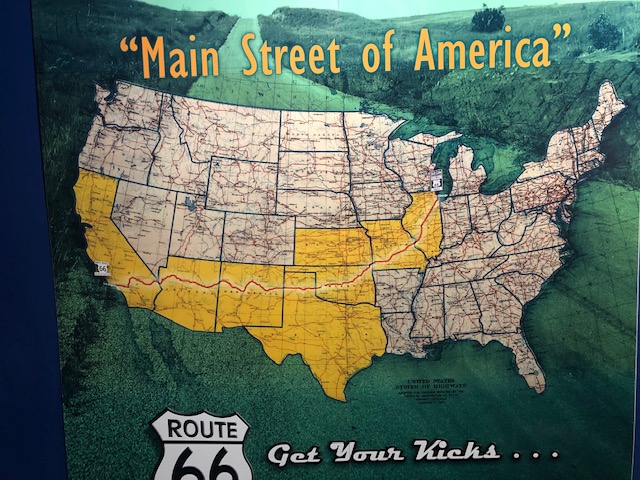 almost 80% of the old route and roadway still exists. however, you have to want to drive on the old road to be true to the old Route 66.  begun in 1926, with its heyday in the 1950s and 1960s, much of the old route is a very narrow, two lane roadway with no shoulders and pavement that hasn't been resurfaced for years.  given the fact that i am driving a 45′ motorcoach and trailering a jeep liberty vehicle i have traveled most of the way on interstate highways.  the other reason i have stayed mostly on interstate highways is that as i have mentioned in earlier posts i have had a few mechanical problems and i want to be sure to be as close to potential help as possible.  nevertheless, for much of the route you can see the old route 66 from the Interstate as they parallel each other.
Oklahoma has 400 miles of Route 66 in the state — more drivable miles than any other state at this time in the road's history.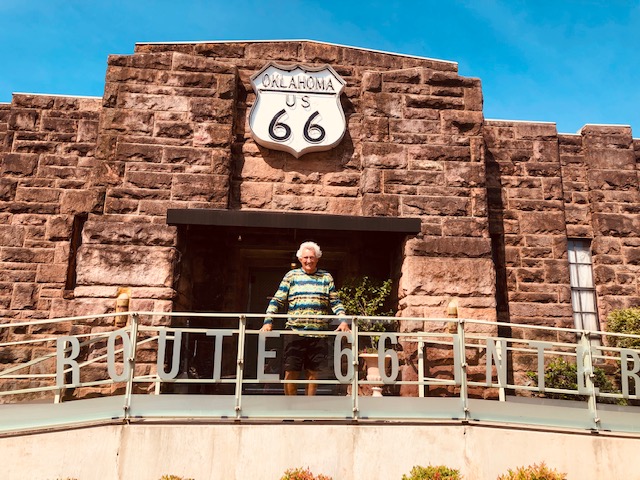 i have made a point of stopping at some special spots that commemorate Route 66. i stopped at the Route 66 Interpretive Center in Chandler OK.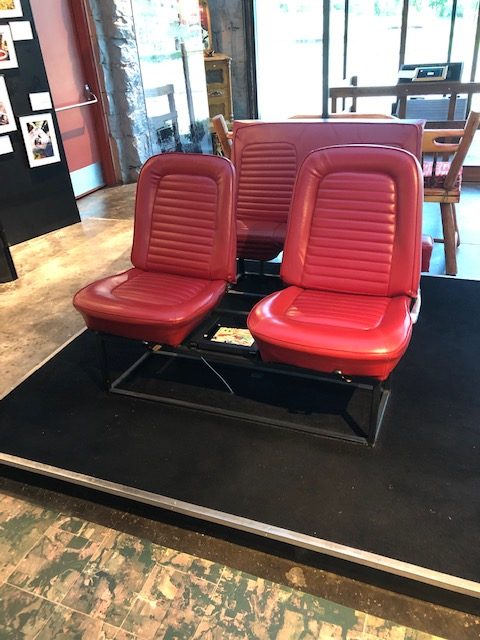 what was really cool about this stop was that they had the real seats from a 1948 Willeys Jeep and a 1964 Ford Mustang which you could sit in, and from these seats watch a video that recounted the days and times of each era.  this was particularly meaningful to me since these two cars were my first cars.  i drove, with the top down, a red Willeys Jeep for years on Chappaquiddick on the island of Martha's Vineyard.  my first car on the mainland was a red convertible Ford Mustang which i got after graduating from college.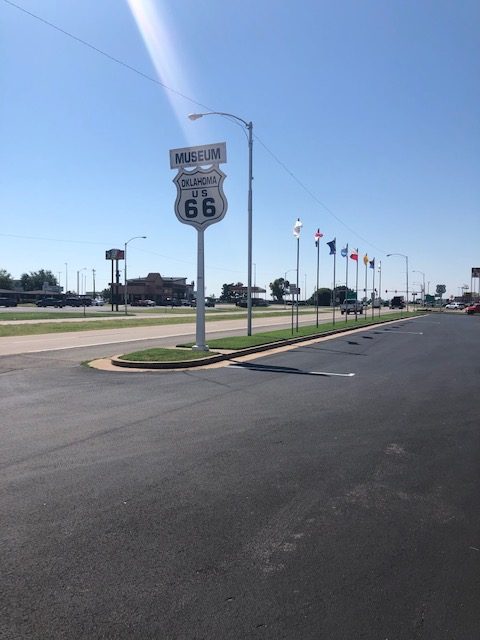 i also stopped at the Oklahoma Route 66 Museum in Clinton OK.   this museum very nicely traces the different eras that marked Route 66.  from the beginning and the need for roads to provide the transcontinental connection between the midwest of America with the west coast.  followed by the Great Depression era and the great migration along Route 66. later the emergence of the trucking industry and the heyday of the automobile occurred in the 40s, 50s and 60s.  from that came drive in movies, drive in restaurants, classic roadside diners, with vinyl seats, jukeboxes at each booth, and rock n roll sounds in the background.  then this era was followed by counter culture hippies with their  VW camper vans.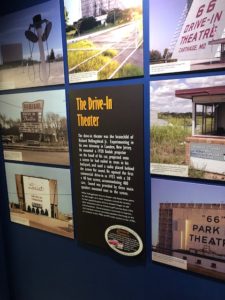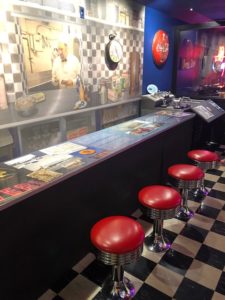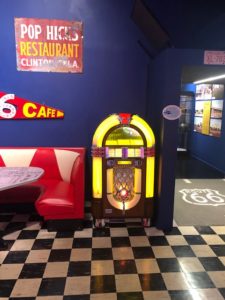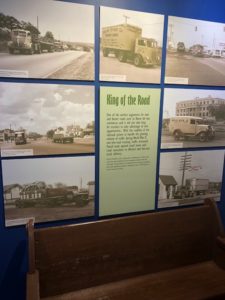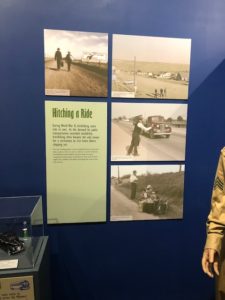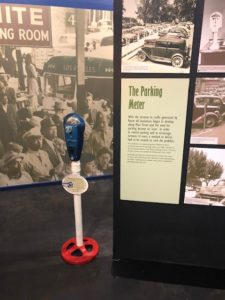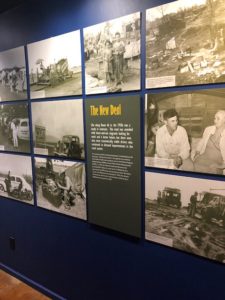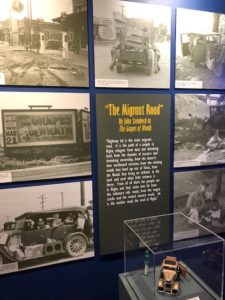 it excites me to hear how Route 66 is referred to by others. some call it the Mother Road. others gave it the nickname of Main Street of America.  books, songs and TV series have been inspired by the road.  who can forget Nat King Cole's song line "get your kicks on Route 66"?
much, much more to explore about and on Route 66.  but what a treat to experience a taste of the Route 66 experience.