some of you may not be aware that I have had a travel and tour company for many years.
Peterson Sunshine Tours has been focused on two markets to date.  one, is the upper end destination golf market.  the other is adventure travel with your progeny.
for years PST has organized golf trips to either Bandon Dunes in southwest Oregon in the United States or to Great Britain, usually Ireland and Scotland.   these are small group, eight person trips usually lasting a week or so.
for years PST has organized adventure travel trips to the Serengeti, Mount Kilimanjaro, Tanzania, South Africa, Machu Picchu and the Inca Trail, India, the Philippines, New Zealand, Alaska, Mexico, the British Virgin Islands on a sailboat, the Bahamas, Argentina, Chile, Spain, Italy, Portugal, Egypt, Jordan, Canada and others.  in addition, PST has been to numerous locations in the continental United States.
to date, the PST trips have been very limited in number — just one or two each year.  in addition the golf trips have been limited to close male friends.  the adventure travel trips have been limited to my family, kids and close relatives.
however, that may be about to change.
after this trip to Italy, PST may be adding a third market.  namely, those who want to experience life on the Mediterranean Sea and its ports of call, whether it be in Italy, Spain, southern France, Slovenia, the Adriatic coast,  Greece, Turkey, Israel, Egypt, Morocco, Malta and other islands.
these trips would be again very exclusive, limited to friends and family. they would occur in the summer and shoulder months (sometime between May and October).  each trip would be limited to up to four people, maybe six at the most.  why?
because the lodging for the trip will be aboard a vessel with limited bed availability.  PST will have a yacht in the Mediterranean.   the yacht may be a power boat, but more likely a sailboat or motorsailor.  it will be approximately 45 to 50 feet in length.  it will have between two and three staterooms aboard.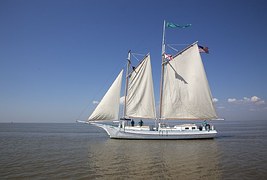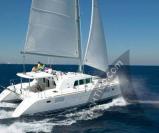 the experience will be sailing from port to port along the coastline of the Mediterranean Sea.
spending time in each port, exploring the culture, history and people of each country. some will be able to pick up the PST yacht in Barcelona, others in Marseille, still others in Genoa. while some will pick up the PST yacht in Rome or Venice. the idea being that you spend a week or two on the yacht and then when you get off the boat, others come on board and enjoy the next week or two.
the idea is to experience the laid back Mediterranean lifestyle. most of the time will not be spent sailing, but rather in port or anchored in wonderful spots like Positano, where we just spent the last four days. instead of having to make lodging arrangements every evening, the PST yacht on the languid waters of the Mediterranean Sea is your Bed and Breakfast, your VRBO, your Airbnb.
but I have not mentioned the number one ingredient that will make such a journey so special — that being the service provided on board the PST yacht.
in addition to your skipper who will be yours truly, the Executive Chef will be none other than PJ. as you all know from reading this blog, PJ has received his culinary training in Italy, specifically in Tuscany. he brings a broad smile and a warm heart to the task of ensuring that each guest has their gastronomical needs met. and met with a local flourish. while most of the dinner meals with be on shore, in eating establishments, PJ will be making the arrangements, ensuring exquisite culinary experiences.
the second part of service will be provided by Dr. Tom. >he will be responsible for any and all safety and emergency issues.
in addition, in each port of call your crew will provide options for daily activities.  Dr. Tom, for example, who has climbed Mt. Kilimanjaro, will be leading hikes throughout the trip.  PJ will be providing guidance on local watering holes and other gastronomical delights.
your crew — PJ, Dr. Tom and I — see our job as helping you to relax and enjoy.
your responsibilities will be to lend a hand in some way.  could be assisting PJ in providing breakfast each day.
in addition, each of you will be responsible for your own travel arrangements to the port of call where you will join the PST yacht and from the port of call where you will end your Mediterranean experience.
there will be a charge for your week or two aboard the PST yacht, but rest assured that it will be reasonable.
what do you think?  we are anxious to get your feedback.