all,
today was spent with my daughter, her husband and their 9 month year old son, Henry — my grandson.  does it get any better than this?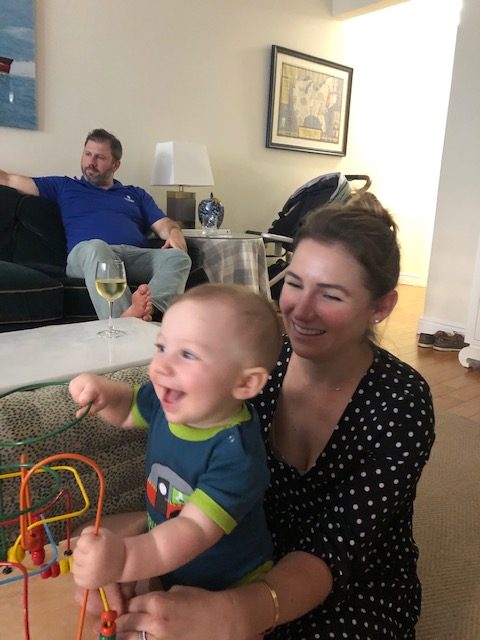 on a beautiful day in the low 70's on Manhattan island in New York City I did what one does with a 9 month year old.
we ate.  his eating habits are interesting.  the bottle is still the staple, but he does like to eat regular food.  carrots, avocado, and other combinations.  the interesting thing is how he eats it.  he uses his fingers to pick up the food and place it in his mouth.  this is not the prettiest thing to watch but he is developing his motor skills doing this.  his eye hand coordination.  all of which will serve him well in his future hockey, tennis, pickleball and other sport careers.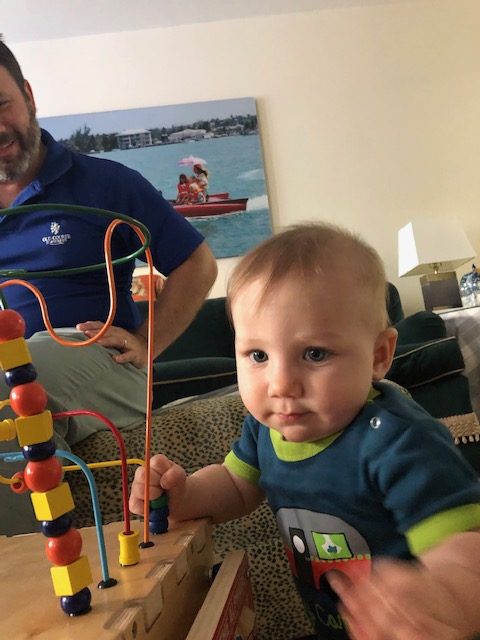 but even more interesting than Henry's eating habits is what he does with the food after he has attempted to put it in his mouth.  he throws it on the floor.  every which way.  in all directions. and he does so with total abandon.  food is flying everywhere.  i guess when you are 9 months old you can do whatever you want.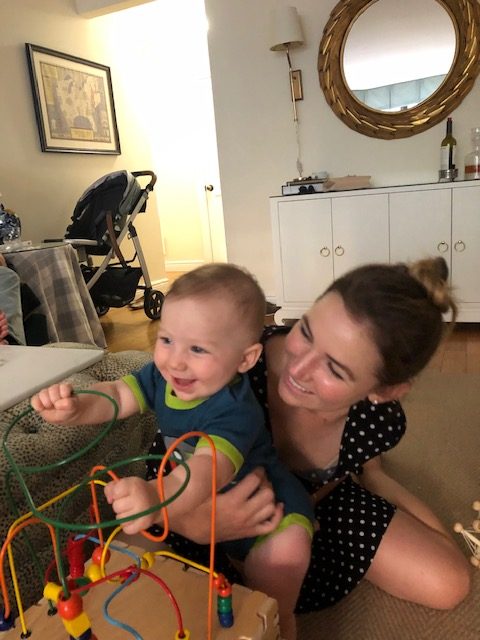 we also played.  we played with balls.  we played with blocks.  we played with rings that fit onto a pole.  we played with toys that defy description.  anything that captured his attention we played with.  they all had several things in common.  they were colorful.  they moved.  they were mobile.  they were subject to being thrown around, turned over, brushed aside, swiped at.  what i learned from playing with Henry is that he has an attention span that is shorter than mine. and that is saying something.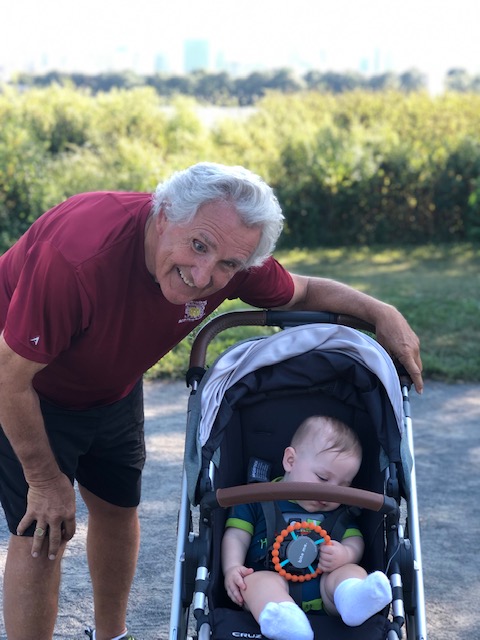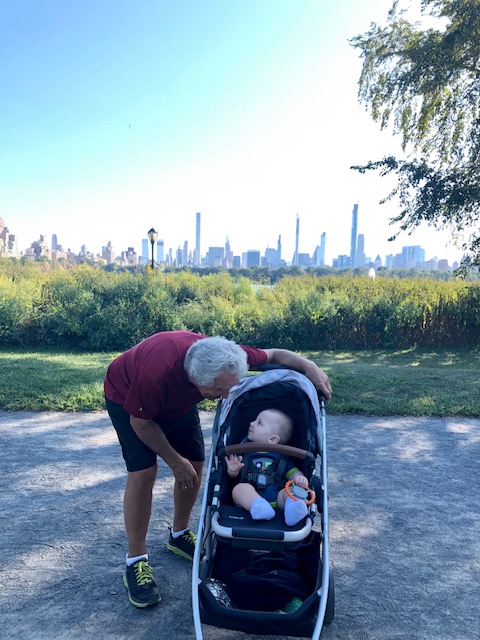 we also traveled/exercised together.  or more accurately, Henry got in the stroller and i pushed it.  he and his Dad Brian and myself walked a good couple of miles over to NYC's wonderful Central Park and walked around the reservoir.  to be specific, Brian and i walked around the reservoir and Henry sat like a king in the stroller taking the scene in.  he seemed to enjoy the trip and at least Brian and I got some exercise.
it is also important to note what Henry and I did not do today.  we did not talk with each other.  we communicated but not back and forth with words.  i talked to Henry quite a bit.  i want him to hear my voice and i want him to hear the words i am saying and i want him to take in the vocabulary that i am using.  however, he can't return the conversation with words.  he can't talk yet.  oh yes, he verbalizes.  he lets you know how he feels about things but his vocabulary, pronunciation and enunciation are lacking.
we did not walk together.  he is not walking yet.  he is crawling for sure.  and he is struggling to lift himself up off he floor and try to stand up and hold on to a chair or ottoman, whatever he can use for leverage.  but he is not quite there yet.  however, he is trying.  he is pretty much in constant motion when he is not sleeping.
but, boy does he sleep.  he is a good sleeper.  he sleeps in the night for 12 hours, and then he has two naps during the day.  he sleeps a total of 14 hours a day.  that is some serious shut eye.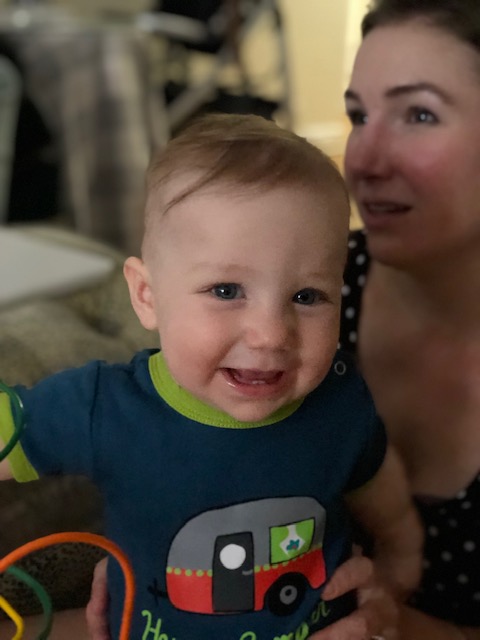 spending some time with your grandson is second to none.  not a bad day.  eating, playing and traveling with Henry.  please note the outfit that Henry is wearing — a picture of an RV with the words Happy Camper.