Is there a better actress alive today? No!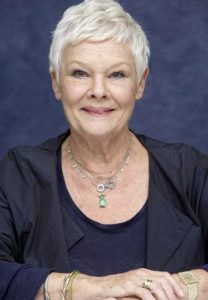 This woman is phenomenal. A tour de force.
What I love so much about her is …
look what she is doing at her age. She is 82! Wow! Every time she performs, she provides a model for the rest of us to never stop providing what you are gifted with to the world.
What I love about her is…
Her wrinkles. Yes, her wrinkles. And her unkempt hair. She is beautiful, and she does not hide or make any attempt to hide her wrinkles. Or for that matter to comb her hair. In fact, her wrinkles make her even more beautiful. At least to my eyes.
What I love about her is…
Her irascibility.   There is something about the wonderful tension she has between being so irascible and yet so warm and loving. It is a hell of a combination.
Her more recent roles have included "The Best Exotic Marigold Hotel" (2011) and "The Second Best Exotic Marigold Hotel" (2015). The movies explore the lives of the elderly beyond what one would expect of their age group and they take the older characters completely out of their element and involve them in a romantic comedy. The first movie grossed over $137 million and only cost $10 million to produce.  Filmed in the Indian state of Rajasthan, including the cities of Jaipur and Udaipur, where my kids and I had the chance a few years ago to spend some time.  We loved that part of India, its people, its food and its beauty.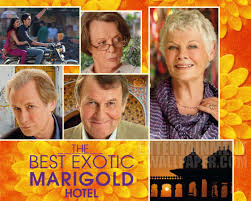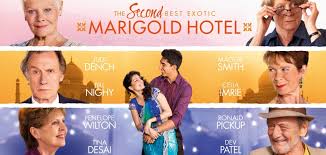 She won the Oscar as Queen Elizabeth I in "Shakespeare in Love". She has played in James Bond movies, in Cabaret and on stage many times.  She has played Ophelia, Lady Macbeth and Cleopatra.
Some interesting facts about her that you might not have known. Her significant other is a younger man, 8 years her junior.   Her husband of many years died of lung cancer in 2001, but he sent her a rose every Friday for their entire 30 years together.  She has three tattoos on her body – one on her wrist, one on her shoulder and one on her buttocks.   She is losing some eyesight from macular degeneration.
But wait to you see the newest movie. I got a chance to see her in Victoria & Abdul two weekends ago at the Toronto International Film Festival.   The film was an instant hit at the Festival.  It will be released nationally this Friday, October 6th, I believe.   Go see it!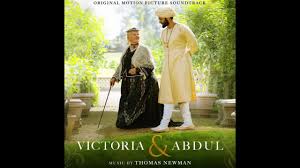 What a treat. This woman is fantastic.  And what a role as Queen Victoria, overseeing the British Empire for almost 40 years in the mid 1800's.
The film starts out with the information that "the film is based on a true story", and then it adds "….mostly".   Don't you love that?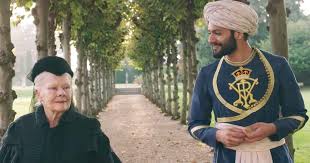 The story is about the irascible Queen in her later years, surrounded by staff in the British country mansions that only Queens live in, befriends a young Muslim servant from India, and the relationship that develops between them.  He becomes the monarch's "munshi" or teacher, instructing her in the Quran and Urdu, the Hindustani language that is the official language of six states in India, among other things.
It is hilarious.
It is a movie that you come out of the theater smiling. What fun!