recently I went to see the movie Beatriz at Dinner
.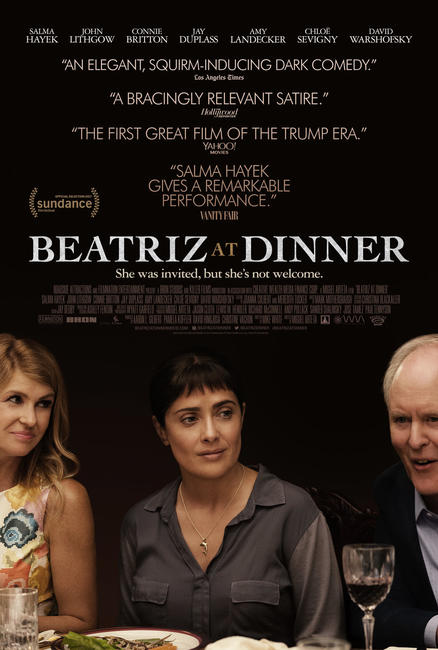 what a movie!   there are two things about this movie that make it a must see.
first and foremost, Salma Hayek. holy cow!  OMG.  she is captivating.  her eyes tell all.  she does not say a lot in the movie, but her countenance and the way she carries herself are extremely arresting and powerful.  her performance is wonderful.  and she is beautiful.  more on Salma Hayek later.  and, she is strikingly beautiful.  or, did I already say that?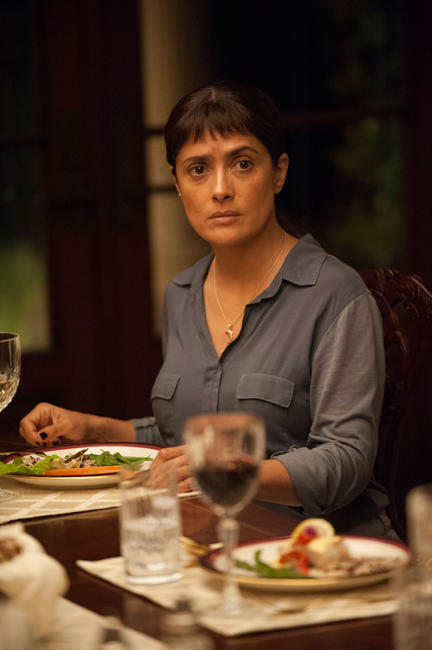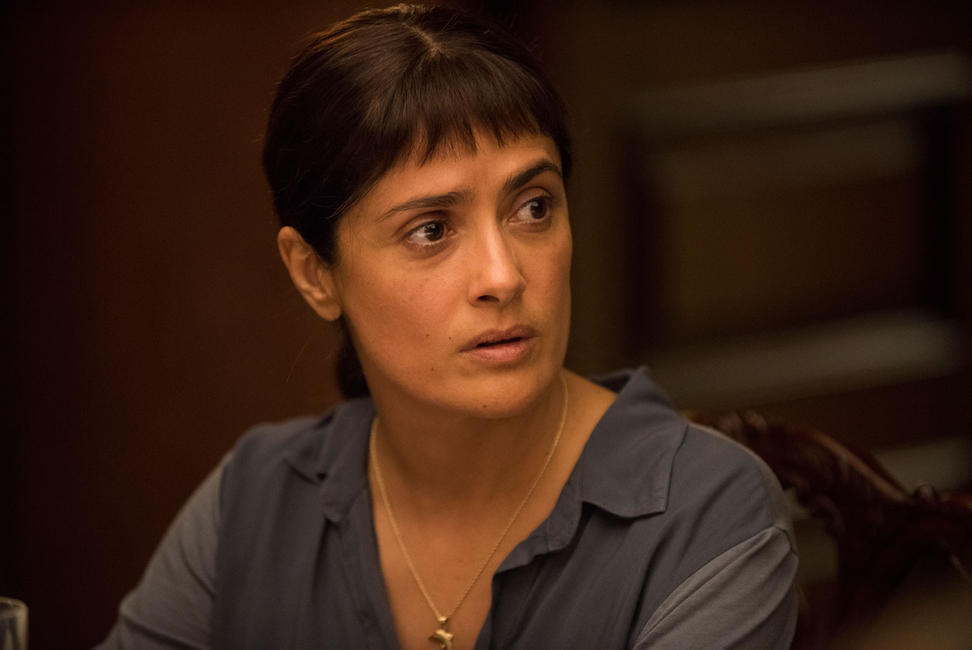 the other reason this movie is a must see is the message. it very directly faces the question about what is important in this life and on this planet.  it dramatizes these questions in ways that are startling, but meaningful.   and all of this is done over one long extended dinner.  John Lithgow, who has the appropo name of Doug Strutt, plays the bad guy and does it in a very convincing way.
I could talk a lot about the message, but to be brutally honest all I want to talk about is Salma Hayek.
where have I been? I did not even know her name before this movie.  have I been on another planet?
I had never heard of her.   nor I have ever seen her in a movie before.  is that hard to believe or what?
so, I have done some research to try to catch up. stuff that I am sure most of you already know, but all new for me.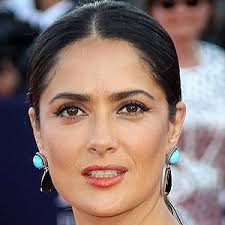 for example, she is 50 years old and from the state of Veracruz in Mexico, which is an area of Mexico on the eastern coast that is beautiful and that produces beautiful women.   interestingly, her dad is Lebanese and her mom is from Spain.
her movie career spans 24 years. she has appeared in 50 films during that time.  she is probably best known for starring in Frida in 2002, for which she was nominated for several awards including the Academy Award for Best Actress.
she is married to François-Henri Pinault who is CEO of Kering which owns many luxury brands including Gucci, Yves Saint-Laurent and Puma.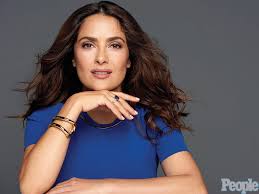 Six years ago she launched her own line of cosmetics, skincare, and haircare products called Nuance by Salma Hayek. more importantly, the line is sold in CVS stores all across North America.  CVS is my favorite store because you can find everything there.
and, she has dyslexia and ADHD!  she is a soul sister.
all I know is that I can't stop looking at her eyes…