I have 8 grandkids, and 2 on the way.
However, I am called different names by different grand children.
Some call me Gramps.  Others call me Papa Neil.  Still others call me Googa.
How did I get the name Googa, you may ask.
In today's world of blended families, a child may have several grandparents.  What I have found is that if you don't get your requested name in early and often, you may be struggling to find a name after other grandparents have already taken the usual names.
This has happened to me.  When this first happened some years ago, I was asked what do I want to be called.  All the usual grandfather names had been spoken for.
I blurted out "Googa"!  in hindsight, I have no idea where I came up with this name.  I can't for the life of me figure out where I got the idea to call myself Googa.
It just came out of my mouth.  It is something that I figured a toddler would have an easy time pronouncing.
Well, guess what?  I really like the name.  It has worn well over the years.  It is distinctive.  I don't know anyone else who is called Googa.  I consider it a term of endearment.  I love it.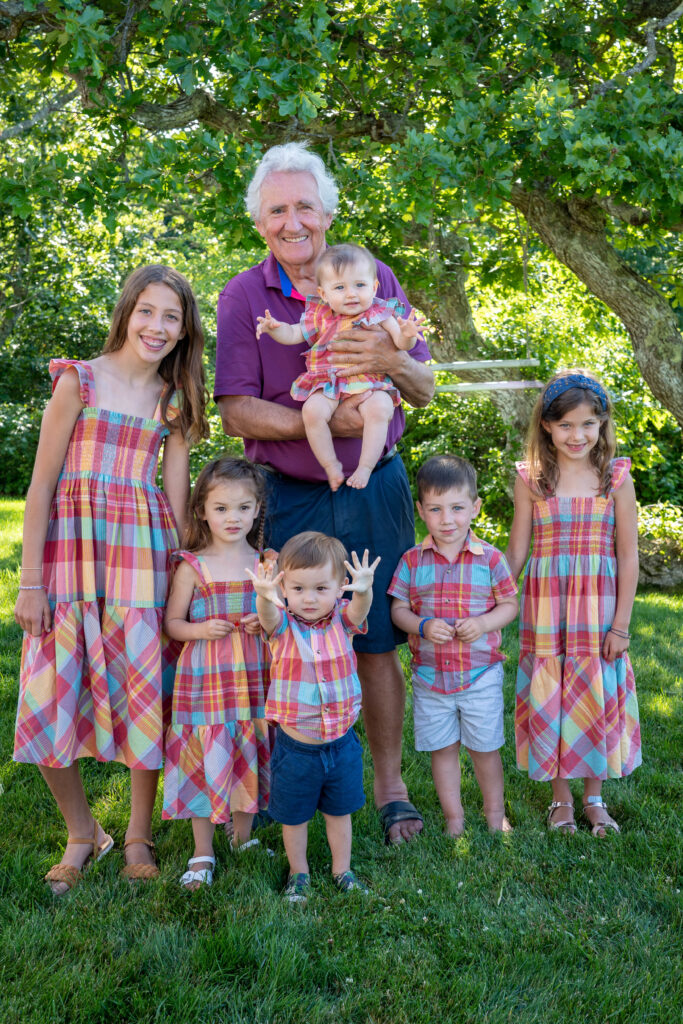 This photo was taken this summer on Chappaquiddick captures my six youngest grandchildren.  My two grown grandchildren, Ian and Danny, did not make the trip and are not in this picture.
Bottom line, I love being a grandfather – no matter what they call me — to all of my grandchildren.