all,
day four of our pilgrimage was a "rest" day.  we ONLY did 8 miles and 18,227 steps.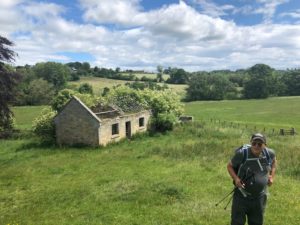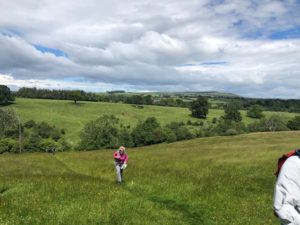 followed by day five where we got back into gear by hiking 12.4 miles and 29,980 steps.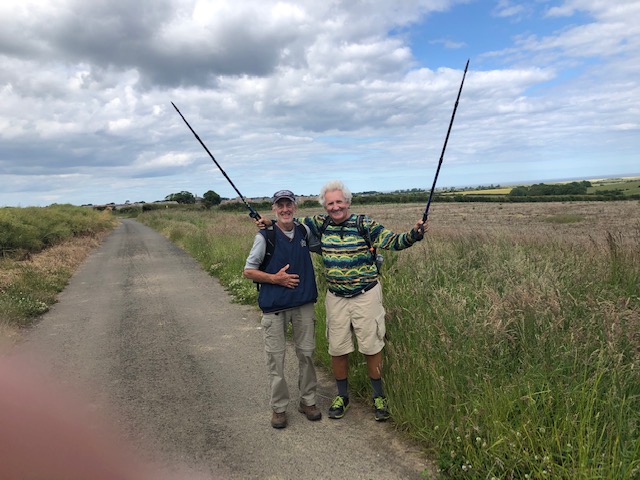 and tomorrow is scheduled to be even longer.
as one of my compatriots on this pilgrimage said, a pilgrimage does not have to be punishment.
parts of my body are starting to yell for help.  my right foot, my left foot, my right buttocks, my neck, right shoulder and right arm to name a few.  but persevere we must.
what we are missing here is the concept of a rest day.  for the last five days we have hiked 58 miles and taken over 150,000 steps.
luckily we are finding some fun in our contacts with some of the local residents of Northumberland.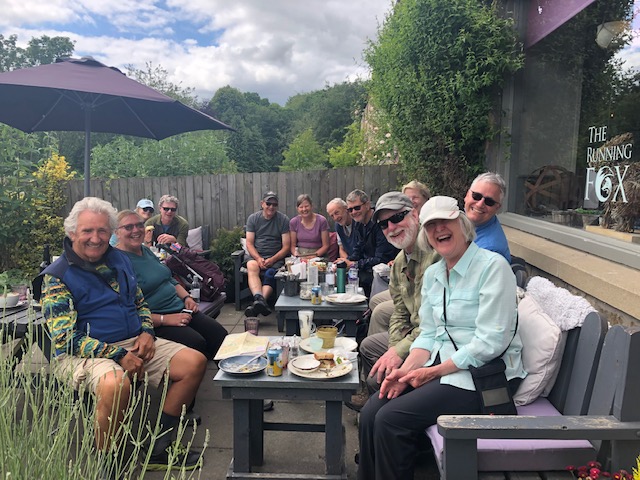 for example, today we stopped to pick up a bite for lunch at a local deli named The Running Fox in Felton.  in the process we met 8 women from the Women's Institute.  what a kick!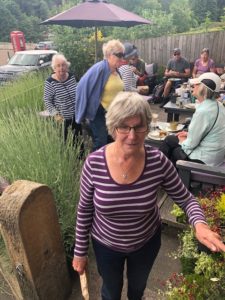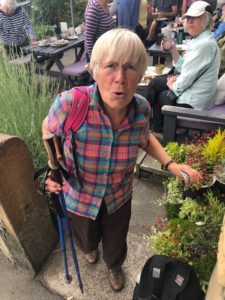 the Women's Institute (WI) was formed in 1915 to revitalize rural communities and encourage women to become more involved in producing food during the First World War. since then the organization's aims have broadened. the WI is now the largest voluntary women's organisation in the UK. the WI celebrated its centenary in 2015 and currently has almost 220,000 members in approximately 6,300 WIs.
all in their late 60's or 70's and maybe even 80's, these women get together several times a week to take a walk, ride their bikes, have a bite, and just spend time with each other.  and do they have a sense of humor.  oh boy!  they had us rolling in laughter.  they asked us who we would be rooting for in tonight's semi final women's world cup soccer match between England and the United States.  the English women's soccer team has captured the interest of the country's population, with some 20% of its citizens expected to tune into the match this evening.
great to connect with these vibrant women, and great to find a fun outlet on these very long days.