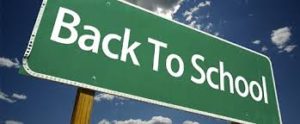 there is something so special about going back to school.
I had the wonderful opportunity to be in New York City on Thursday last week — the first day of school for 1 million plus youth and children in the city's five boroughs.
imagine the logistics involved for the parents of the 1 million young people in getting their kids to the 1,700 schools in the New York School District, the largest school district in the United States.
for those of us who have been parents, you know how anxious you feel on the first day of school — hoping that your children have a great first day of school.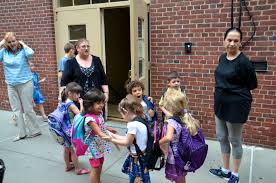 for the kids, they have mixed emotions. on the one hand, they are so excited about going back to school.   they have the opportunity to meet old friends and make new ones.  they have the opportunity to have a teacher that they will never forget.
on the other hand, each child is worried and a little bit scared. not quite sure what school will be like. not quite sure if they will like their teacher this year.  not quite sure that they will like every other kid in the class.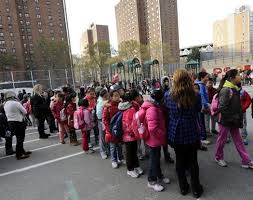 to me there is nothing like seeing the faces, and particularly the eyes, of kids on their first day of school. the anticipation, the hopefulness, the innocence.
on Thursday I visited two schools in the Bronx. meeting some of the teachers, saying hi to some of the kids. spending some time with the school leadership.  so cool.
I am so pleased and proud that the Edge Foundation has been asked to provide our special Edge Training of the school staff and Coaching of the students in five of New York City's schools this school year. three in the Bronx, one in East Harlem, and one on Staten Island.  all are very tough, poorly performing schools.  in all of the schools we are in 99% of the students are of color, 95% are living in poverty, 28% have disabilities, 90% are absent from school one day every two weeks, and 35% are chronically absent, missing more than one month of school a year.  and, 98% of the students score below standard on statewide tests in math, and 90% are sub standard in English and language arts.
and yet, even with these numbers, when you see the faces and smiles of the kids coming to school on the first day, your heart — or at least, my heart — goes out for them.  wishing that each child is seen as a whole child, that each child's way of learning is identified and supported, that each child has their special brilliance identified and developed even further, that each child's challenges are recognized and supports are put in place to allow them  to perform to the best of their ability.
going back to school is special.