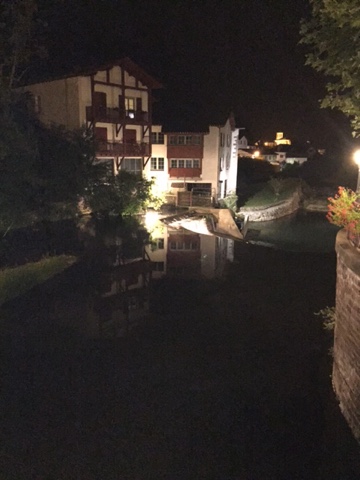 After 20 hours of travel time +10 hours of time zone changes, I arrive in St. Jean Pied de Port, in southwestern France, Basque Country, five miles from Spain, at the foot of the Pyrenees.
This is the season for European vacations.  This tiny village is alive tonight. Some good street music.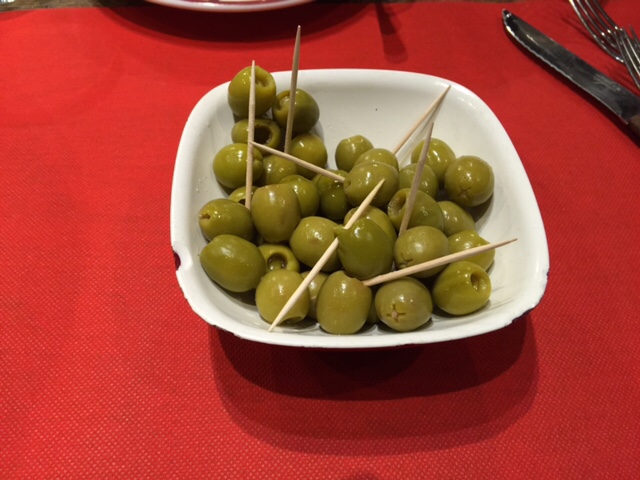 Also some great local cuisine.  Above are olives anchois, which are olives stuffed with anchovies. For us anchovie lovers, this is to die for!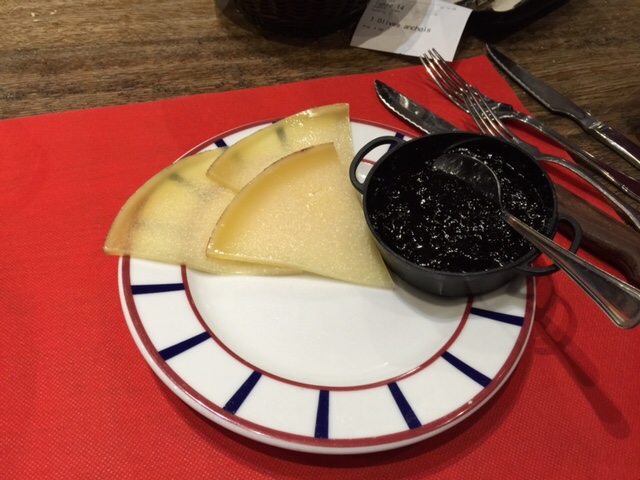 Followed by local goat cheese with jelly. Ummmmm!  And, of course (below), pommes frites.  When in France, do what the French do!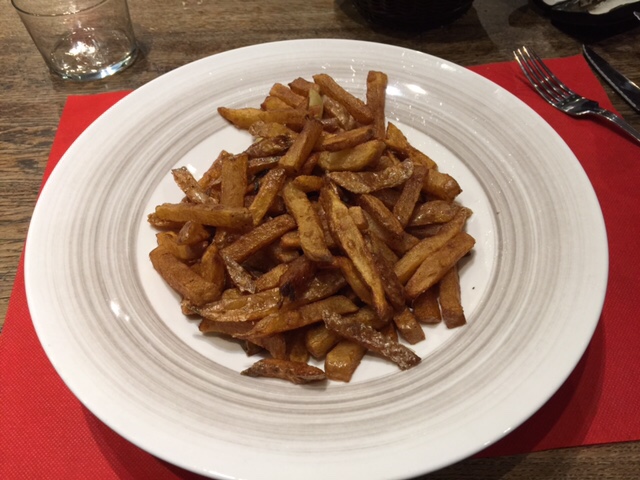 Tomorrow is assemble the rented bicycle day, and get my credencial (my compostella certificate which I will get stamped at every stop along the 500 mile pilgrimage).