After my last blog, which was kind of a downer, I wanted to see if i could perk up myself and you, my readers, a little bit.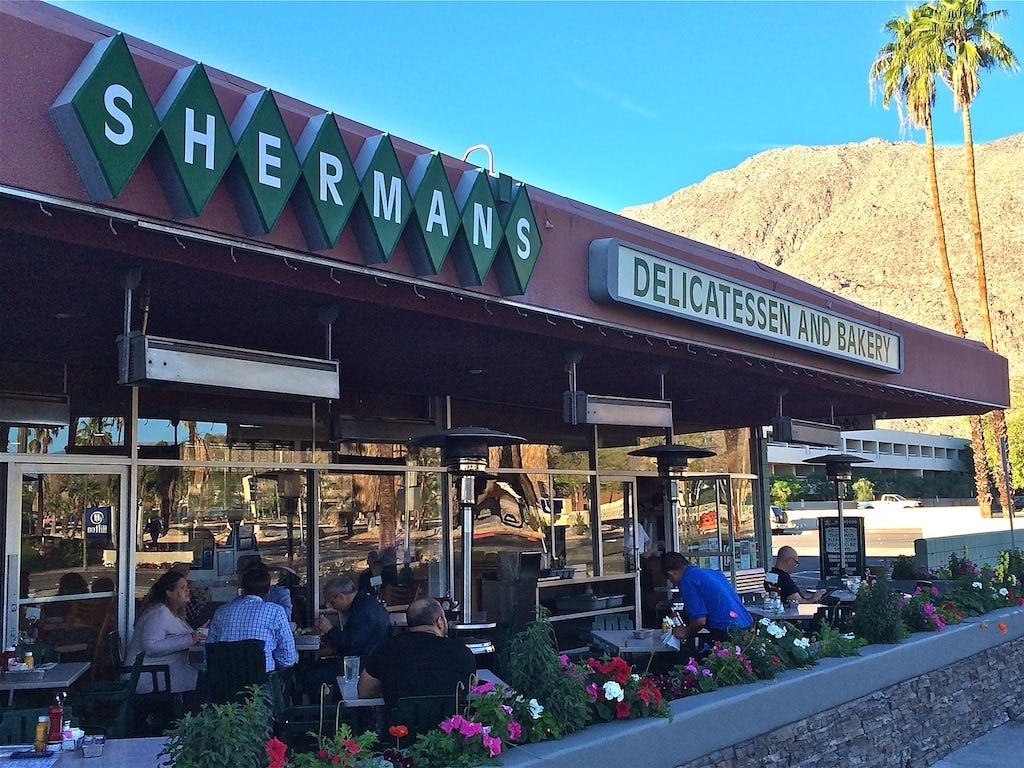 So, this morning I had breakfast at Sherman's Deli in Palm Springs California.  What a dose of fresh air!
First of all, I walk in and the hostess says "sit wherever you want."  How about that, I say to myself.  yes, indeed, I will do just that.
I find a small table near the window and settle in my seat.  I am immediately approached by a busboy asking what I would like to drink.  "Water with no ice, please," I respond.  "Also I would like a hot decaffeinated tea too please."  Today it is really cold in this neck of the woods.  It is 54 degrees.  Need something to warm me up.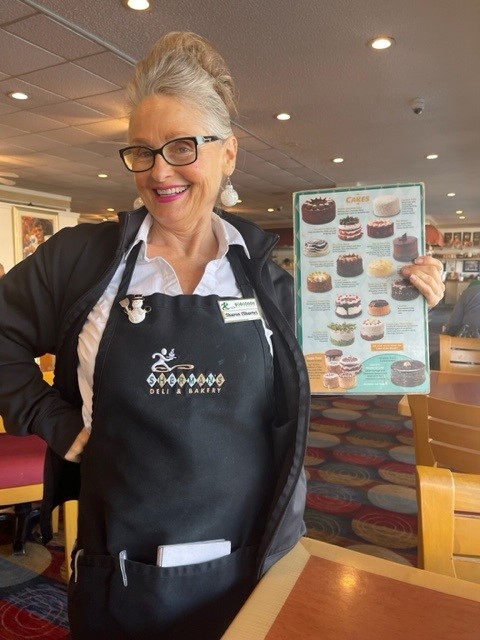 Then a little while later a waitress comes by.  She has a name tag on her.  Sharon (Shorty).  I ask her "what name do you like to go by."  "I respond to either one," she says.
I say "Sharon, I would like the special."  The special today is French toast with two eggs and bacon.
This is a big deal for me for two reasons.  One, I am on an intermittent fasting diet right now.  I am not supposed to eat anything until noon – some 16 hours after my meal last night.  By having breakfast at Sherman's I am breaking that today.
Secondly, when I do eat I am trying to eat as close to the Keto diet as possible.  No carbohydrates.  So, no French toast for sure.  Well, today I am saying the heck with that for today.  I am going to treat myself.  I need to get that "terrible evening" that I wrote about the day before yesterday out of my system.
"Sharon," I say, "could you substitute something for the bacon?  I don't eat meat."
Sharon responds quickly, directly and strongly, "no substitutions".  I could tell by the way she said it, that there would be no negotiating possible.  I got the sense that that was the way it had been for years, was now, and forever will be.
As she leaves my table she says "I will get right on it, sweetie."   She called my sweetie.  Yes, sweetie.
I have to admit I was jolted by this.  What a sweetheart I am saying to myself, to call me sweetie.  Then, I think to myself, if I had been with someone else at the table I would have said, jokingly of course, "how did she know, she just met me!"  Haha.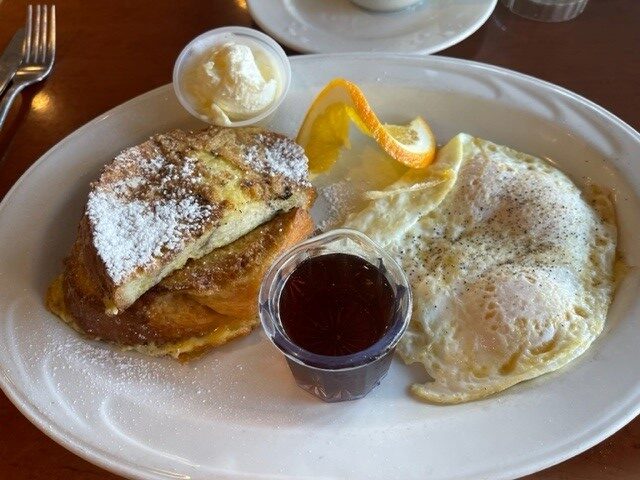 When she returned with the plate just brimming with French toast and eggs, she said to me, "enjoy, honey".   Well, by gum, that got my attention too.  I hate to admit this publicly, but by calling me sweetie and honey, it made me feel better.  I liked it.  in fact, I loved it.
When she came over to my table again later to deliver the check, I said to her, "you know, Sharon, it has been awhile since someone called me sweetie and honey."
Do you know what Sharon said instantly?  She said, "stick around!"
Holy cow, how do you beat this.  What an experience.  What a way to start your day.  What a way to try to dampen the memories of the "terrible evening" that I wrote about in my last blog.  Wow!
I walked out of Sherman's feeling pretty damned good, thank you.
And as if that wasn't enough, this evening I went back to Sherman's for dinner.  I forgot that the items on the menu are very large.  Look what I got.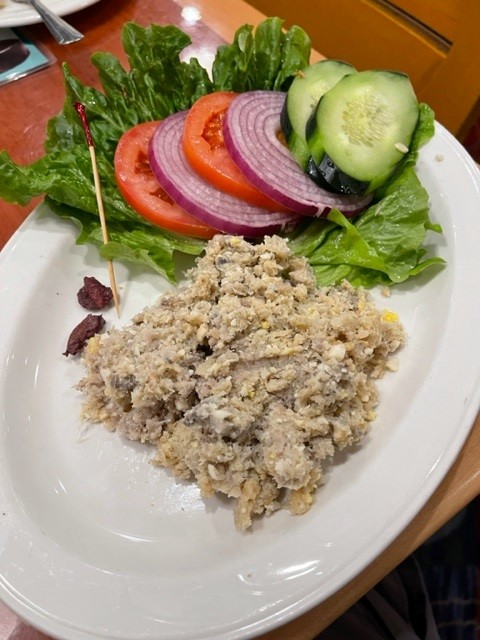 An appetizer of herring.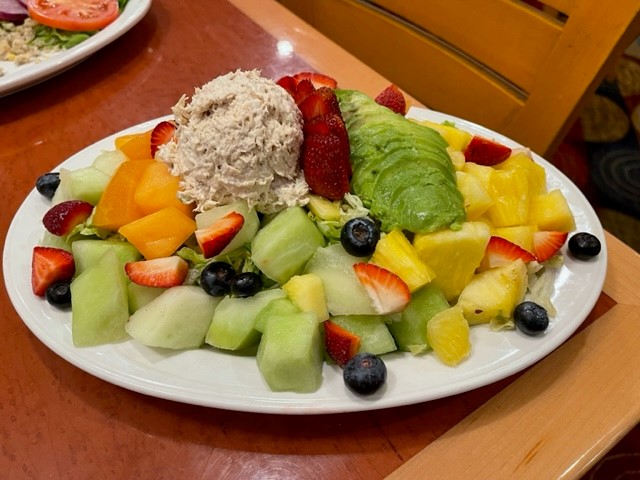 A tuna and avocado salad.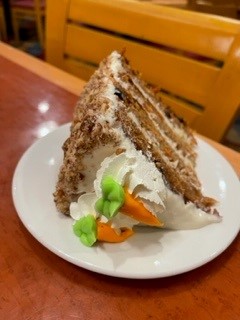 And then of course I had to have a piece of their carrot cake.  Look at the sizes of these portions.
As wonderful as the service was this evening, I did not get any "sweetie's or honey's."
There is always tomorrow morning…