as you are well aware, i am spending my Sunday in Sooke.  i am on land, not on the water.  i am waiting for monday morning when i will attempt to find some boat and engine repair help in Sooke. in the meantime, i am cooling my heals in Sooke.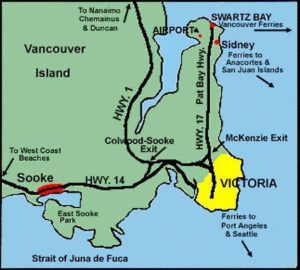 here is what i did with my Sunday in Sooke.
first, a little background. i am staying at a B&B operated by an incredible woman.  Chris was kind enough to let me stay in a room that she normally uses for storage, all of her other rooms were fully booked.  she did this after pleadings of my plight from Bruce Agnew, who was kind enough to take matters into his own hands, knowing that i had no place booked in Sooke, and knowing that i would not arrive until 7pm on saturday night, and knowing that everything would be booked in town, Bruce made calls until he found a room for me. thank you, Bruce!
my sunday started with sleeping in.  i have been getting up at 4:30 am everyday to increase the chances of having flat water to travel on.  today i slept till 7 or so.  the next order of business was breakfast in the B&B, which Chris prepared for the 13 of us staying there.  a small crowd!  including a 30 year old German who has cycled from Germany to Thailand, two couples who took the ferry from Vancouver to Victoria with their bicycles and then rode the Galloping Goose bike trail for 50 kilometers to Sooke, and others.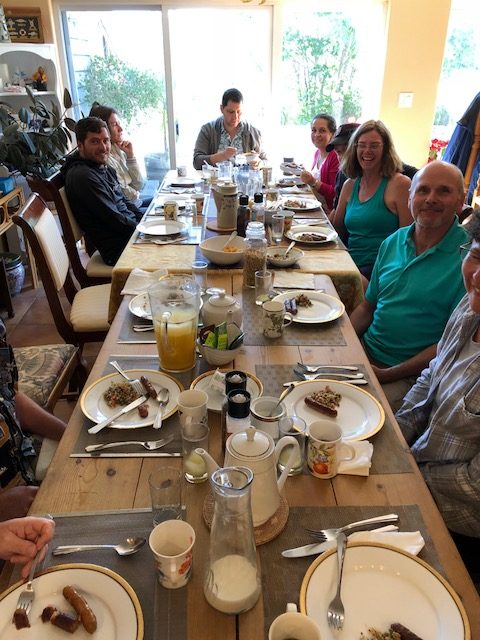 breakfast was followed by church.  Dick Nelson in his comment on the trip yesterday suggested that a trip to church may be what the doctor ordered for two reasons.  one, maybe i should thank God for being here, and, two, maybe i should take some time to listen to him.  maybe he is trying to tell me something.  in any case, it was good advice, and so i found the local Anglican Church.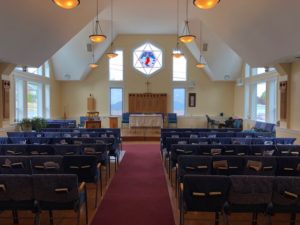 it was real clear from the moment i walked in that i was a guest, and that everyone else knew each other really well.  they could not have been more welcoming.  before the service began i had people coming over to me to welcome me, and wanting to know who i was and why i was there.  they asked if was alright to tell my story during the service, and that is what they did.  they shared with the congregation what had happened to me the day before.  it was really sweet.
then, it just so happened that today was the once a month potluck lunch after the service, and, of course, they insisted that i join them, which i happily did.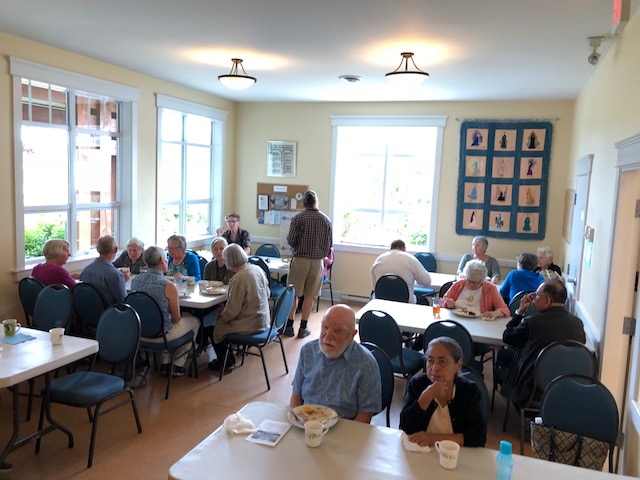 i had the opportunity to sit with the minister's wife and mother in law, all of whom come from El Salvador, a country that is being decimated by gang warfare.  the mother in law spoke no english, so i was able to use my spanish a little bit.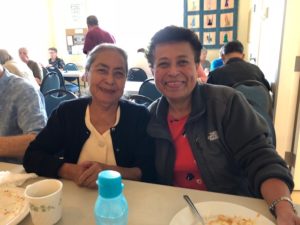 the service was interesting in that it incorporated and reflected a real sensitivity to and appreciation of First Nation history, and the importance of salmon, the forests and the water.  it also had a couple of hymns that were sung in Spanish, which was a way of honoring the heritage of the minister.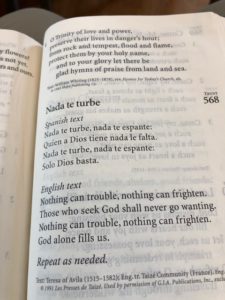 from there i start walking the 1-2 miles to the bike rental shop.  i must look like a guy who needs a ride, because within a minute of crossing the main road to be on the side of the street where i might be able to catch a ride, a car pulls up and asks me if i need a lift.  remember i have not even turned around to face the traffic, nor have i put out a thumb.  i am asking myself do i look like i need help.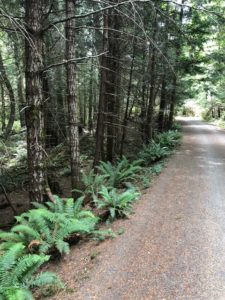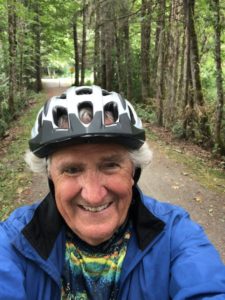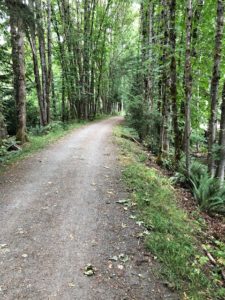 the next three plus hours i spent pedaling from Sooke towards Victoria, eventually ending in Langford, a 20 mile ride.  i used a hybrid, but the real story is the wonderful Galloping Goose trail that i rode on.  what a treat.  a rails-to-trails conversion, it was named after a 1920's rail "car" that traversed this right of way.  the rail "car" was very unusual, gas powered.

also, you will get a kick out of who gets the right of way.  what the pecking order is.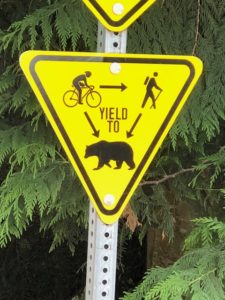 after the cycling ride i hop on a BC Transit bus with my bike and return to Sooke and a quiet evening.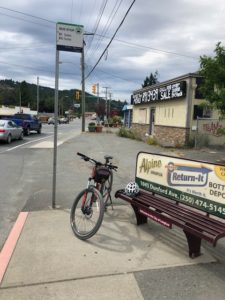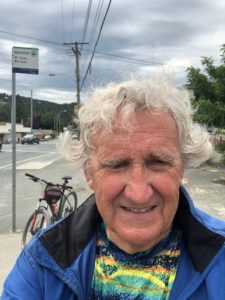 Sunday in Sooke.