today i had the chance to do two things that represent the extremes of what is good for you.
one, an over the top workout.  the other, an indulgence in my favorite ice cream.
first, the workout.  i deserve some credit for going on a Sunday to the gym for a 8:30am work out class. to be followed, no less, by church at 10:30.
the workout class was entitled "Poundfit".  what does that mean?  well, i found out.  it comes from the image of pounding a drum with your sticks.  it turns out that this new workout craze, which i had never heard of, was created by two women who were recreational drummers and athletes.  they created a workout that lasts 45 minutes, where each participant is given two plastic lightly weighted drumsticks.  you are lead in a workout tapping the sticks to the beat of loud music, while doing moves that have a lot of pilates and yoga roots.   the brilliance of Pound is that the music, beat and rythmn distract you from the high intensity of the workout.  it makes the workout more fun, but believe me, it is a work out.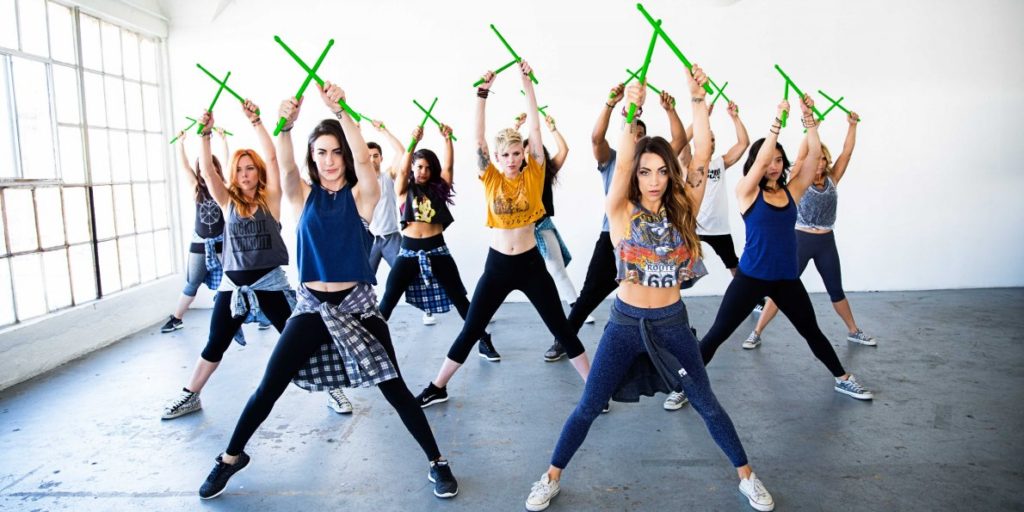 my class' instructor was a live wire, as you can tell from her tee shirt.  i will let you read it for yourself.  i have also included a picture of a couple of my classmates.  and, yes, i was the only male in the class.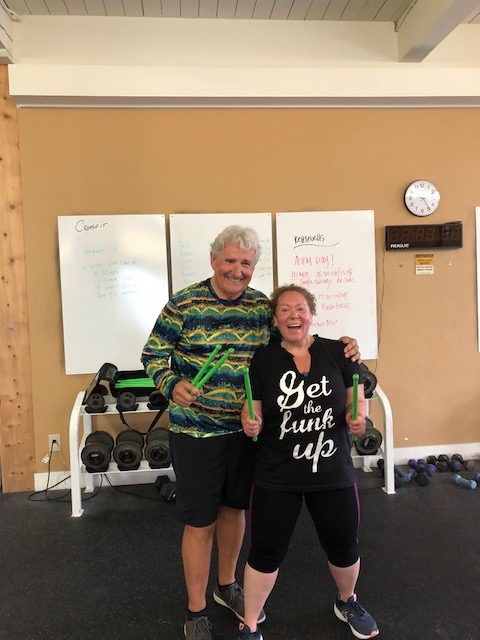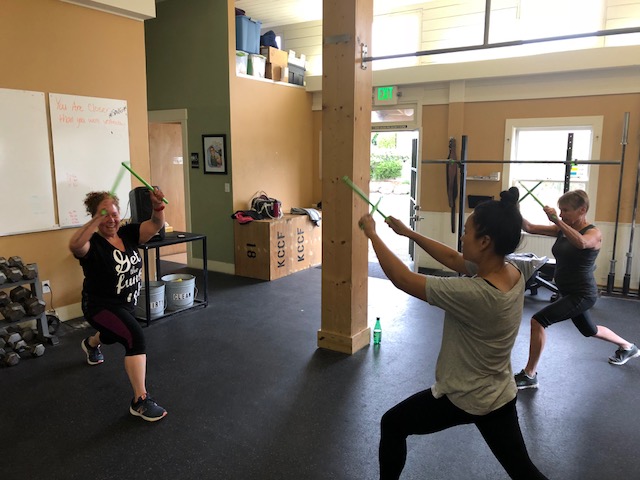 second, late in the day, after dinner, i made my usual stop at my favorite hang out in Port Townsend – namely, the Elevated Ice Cream store.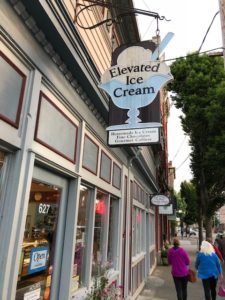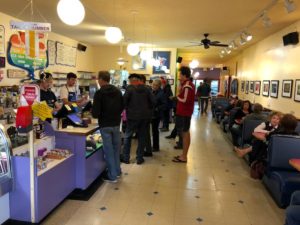 oh, boy.  this is popular spot.  for good reason.  the ice cream is terrific.  my favorite is chocolate chip mint ice cream in a waffle cone.  hard to beat.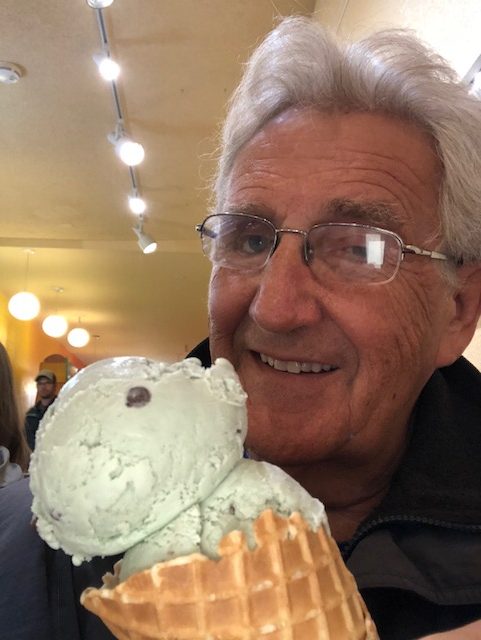 so this day, this Sunday, had two extremes.  an over the top workout, and a two scoop chocolate chip mint ice cream in a waffle cone.  not a bad day.