Yesterday I told you what the seven second rule is, and how Guy, Kelsey and I learned it. The relevance of the rule and the history behind it will become clear as you read on.
As I mentioned in a previous blog the plane trip over here to Morocco for Guy and myself was extended to say the least. Three different flights, three different countries, 30 hours door to door.
When we finally arrived in Casablanca we were tired and weary. As you know, in order to enter a foreign country once you deplane you have to go through immigration control.  We were no exception.
We stood in line for a long time waiting to reach the front of the line, to be able to see the immigration official, show him our passports, and hopefully gain approval to enter the country of Morocco. We finally make it to the head of the line, waiting patiently for one of the six counters to open up.  We would be next in line.
At this moment my son Guy pulls out of his backpack a bag of beans, yes beans. He did this to get a snack, to give him some food and some energy.  These weren't just any beans, they were special super healthy beans.   He researched them, and he along with other millennials devour them apparently.  If it was me, and I wanted a snack, a little picker upper, I would dig into my backpack for some Peanut M&M's.  yes, siree.  That is the difference between the generations.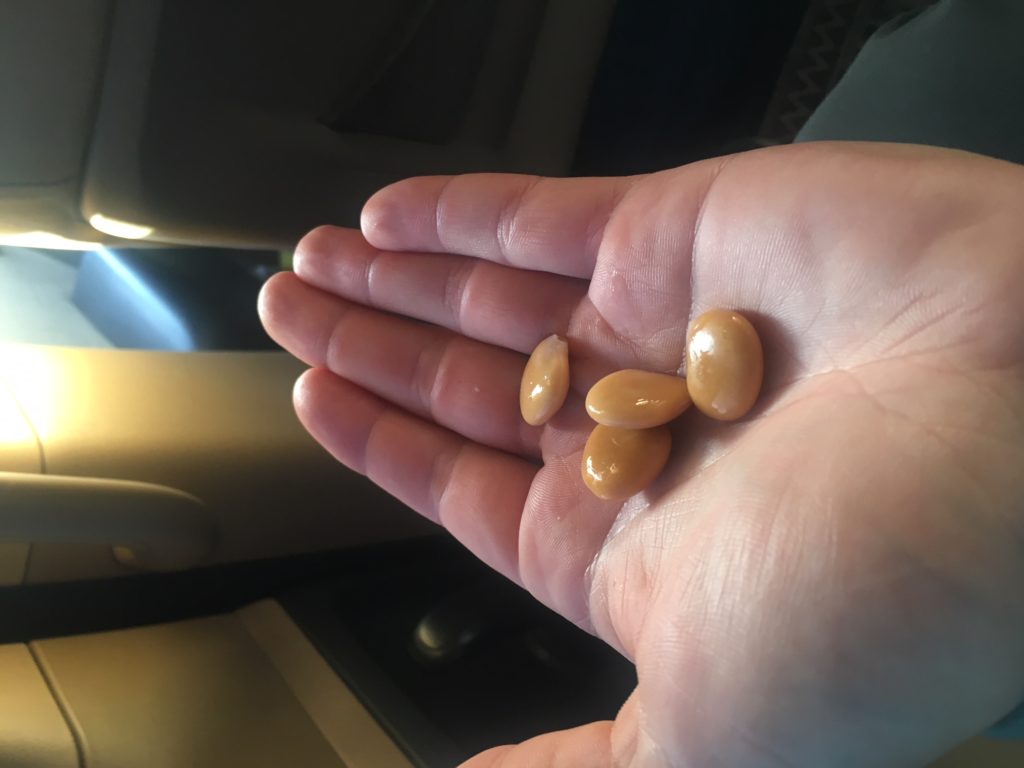 Guy's beans look like lima beans. Pale green in color and somewhat round, and a little bloated. Just a little smaller in size than a nickel.
What does Guy do, but drop one of the beans on the floor by mistake. And what does Guy do about it?  He does not move.  He does not make any attempt to pick up the fallen bean.  Nothing.
Let me set the stage for you. First of all, there is an official of the Immigration Service of Morocco who is standing right next to us, for he is the one who determines when you are allowed to proceed to the counter where an Immigration official will presumably review your passport and determine if you can enter the country.
In addition, there are hundreds of anxious deplaned passengers waiting in line, all looking ahead to see what is happening in the front of the line.
Yours truly was aghast that my son did not immediately move to pick up the fallen bean. It was lying there right in plain sight, right in the middle of the floor.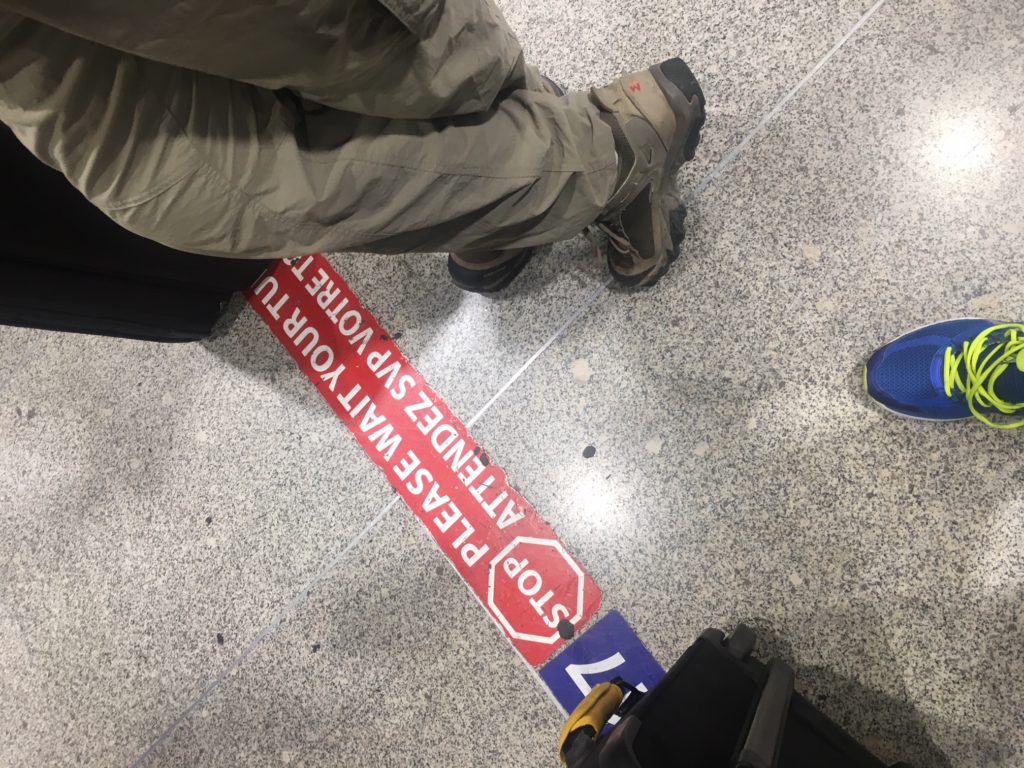 My first instinct was to think about "the ugly American" stories we have heard for so many years. How Americans think they are so wonderful, that they do not have to play by the rules, they can be bossy, rude and obnoxious and get away with it when they are visiting foreign countries.
So, what do I do? I bend down and reach out with my hand, with my thumb and forefinger to pick up the fallen bean.
Then, what do I do? You guessed it.  I follow the seven second rule.  I put the fallen bean in my mouth and swallow it.
Guy was aghast.   He asked, "Dad, how could you do that?  Don't you realize that the bean was on one of the filthiest floors imaginable?"   he could not believe what I had done.
For me, this was an issue of preventing a potential ugly American situation. The country comes first, I thought to myself.  Secondly, once I made the effort to get the bean, given my training in the seven second rule, I never even considered not putting the bean in my mouth.
So, here we are a couple of days later and my son and I are still going back and forth on this event and what happened.
My son's position is the he is appalled that I picked up the bean and ate it off the filthiest floor possible.
My position is that I prevented a possible ugly American incident and the seven second rule holds.
We need your feedback on this. Which position do you feel has merit? Please let us know by responding with your comments.
Yes, I do realize that there are far more important issues at stake in the world today. However, this incident has taken on a huge importance to me and my son.  Your help in resolving this will be welcome.