what does a man do when he is waiting for his boat to be fixed.
do some exercises designed to lessen the pain in my feet and in my legs, ones that my physical therapist outlined for me.  check in on the boat repairs.  have a great breakfast.  return the U Haul pick up truck.  hop on my rented bicyle and pedal along a wonderful bike trail for almost ten miles.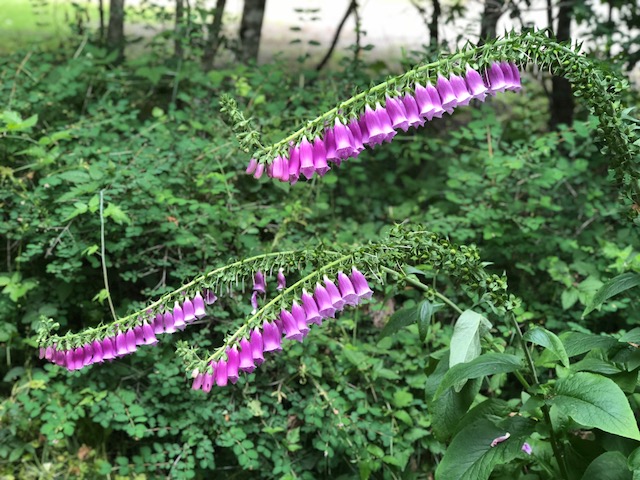 what else does one do when one is waiting.
i stop by an inviting store on Water Street, the main drag in PT (Port Townsend) and actually shop. can't remember shopping mindlessly ever. purchase a bar of soap that smells interesting. buy a book that has a intriguing title, but is really a how to book for kitchen, home, gardening, grooming and outdoors.  there are more than 50 one or two page chapters.  one of which is entitled "stock a toolbox".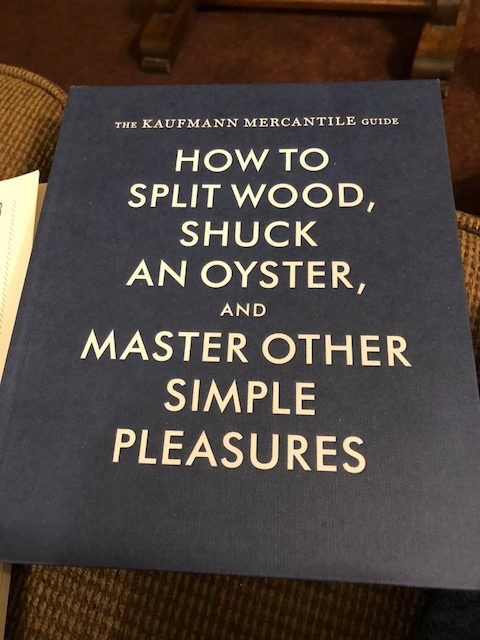 i also buy a book of poems by a Port Townsend resident. one of them is entitled "It's the boat that haunts you".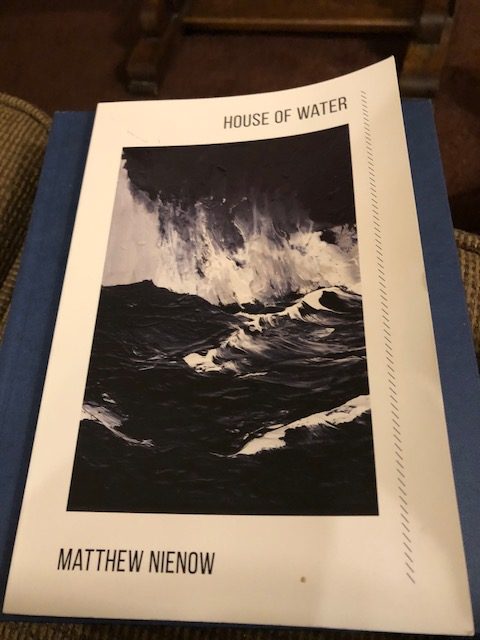 as i head back to my Victorian bedroom at the Bishop Hotel, i see in the lobby a square table with 500 pieces of a jigsaw puzzle in piles, waiting to be put together.  i am drawn to it.  i stop, sit down and begin to work on it. one piece at a time.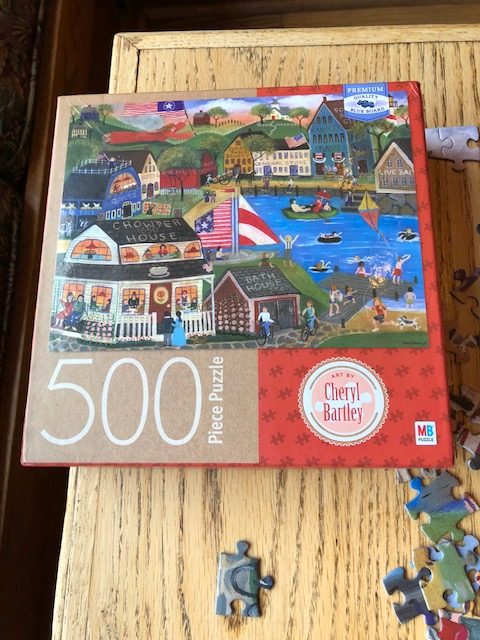 i cannot remember the last time i attempted to do a jigsaw puzzle.  it has to be over 60 years ago at least.  and i am a little rusty, for sure.  but, for some reason, i get hooked.  the minutes fly by.  before i look up i have spent an hour on it.
it was not a task.  far from that.  i enjoyed it.  even though i did not make much headway in an hour's time, i felt very relaxed, almost meditative.  yet, no danger of dozing off.  quite the contrary.  my mind was engaged and focused.   the overwhelming feeling was being at peace.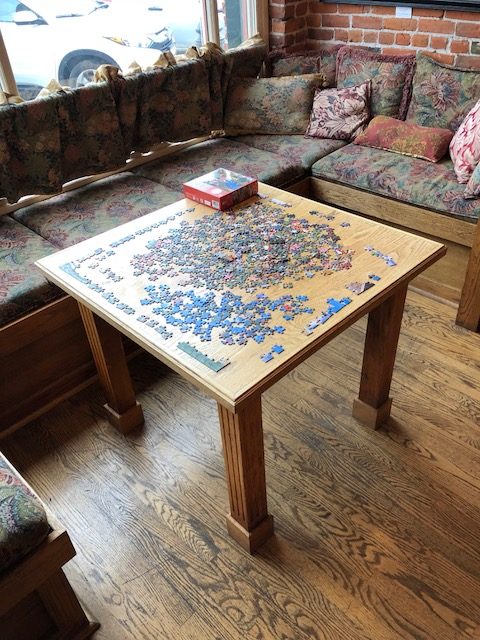 puzzles…