today i rented a pick up truck.
the reason — in order to repair the ruptured fuel tank in my boat the boat repair facility has to fabricate another fuel tank from scratch using aluminum. here is a look at my fuel tank surrounded by foam which is a real no no since foam retains salt water and over time eats away at the aluminum fuel tank.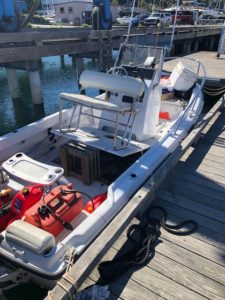 the source of aluminum sheets (2) sized 4'x8′ is in Kent, Washington, a two plus hour drive from Port Townsend.  in order to get it to the boat repair facility as soon as possible, i volunteered to go get the aluminum sheets myself.  to do so, i would need a good size pick up truck.
I called U Haul, and reserved a pick up.
believe it or not, this is the first time i have ever driven a pick up truck. can you believe that?
enjoy it i did.  relish every moment i did.  a couple of images appeared before me as i drove for more than 5 hours today.
how does a man not feel more macho as a result of driving a pick up?  i know i did.  yes, siree.  my back was a little straighter, my chest a little pushed out.  i just felt pretty cool.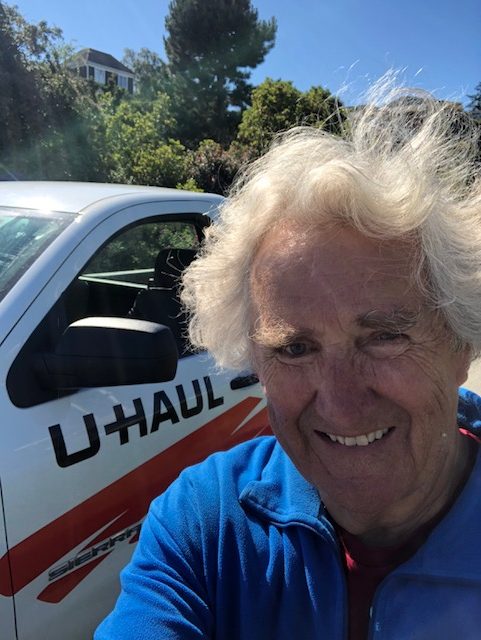 in addition, i have to believe that one reason that i so much enjoyed the experience of driving a pick up truck was that i felt that it leaves the impression that I can fix a leaky pipe.  clearly a man who drives a pick up truck is a man who always has his tools with him.
right now my image (and reality) is not of a man who carries his tools with him.  today's experience changed that — at least for a day.  at least in my own mind for a day.  and for the record, as a result of my boat trip, i now have a screwdriver and an Allen wrench on board the boat.
in addition, i learned a little about the cost of a U Haul for a day.
they advertise everywhere that it is $19.95 a day.  that is displayed all over the vehicle.  little did i know that this rate is just for in city usage, defined as bringing the rental truck back to the same location you rented it from.  also, i did not know that any gas used would have to be replenished and done so on my dime.  and then, there is also a mileage charge, which on a 200 mile roundtrip will add up.  over and above this there is the whole issue of whether to pay for insurance. my guess is that my one day cost of a U Haul rental of a pick up truck will add up to almost $150, not including insurance which i declined to take.
i return the pick up truck tomorrow morning.  shucks!