Tonight I had the real special opportunity to be in a room with Billy Crystal.  Granted there were 1,000 others in the room with me, but still.  It was special.
The reason was the showing of the film entitled "Standing Up, Falling Down" at the Palm Springs International Film Festival.   The film is about the unexpected friendship between a lonely alcoholic dermatologist (Crystal) and a failed stand up comic played by Ben Schwartz.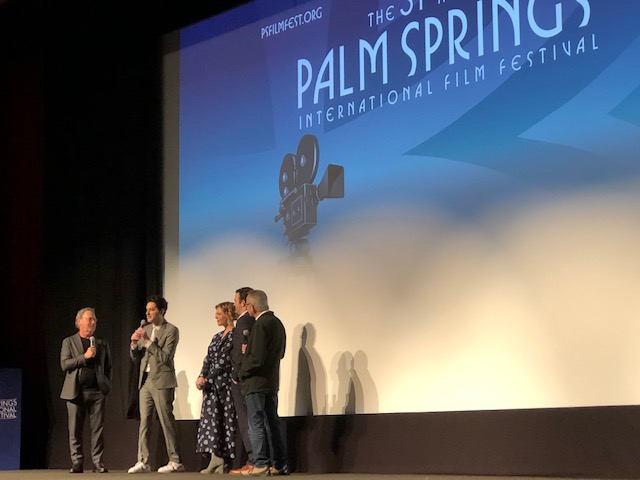 It's an independent, low budget film which won honors at the Tribeca Film Festival and the Napa Valley Film Festival.  It is scheduled for release in theaters and on demand on February 21st.
What a wonderful film from so many points of view.  First of all as you would suspect with Billy Crystal it is a comedy.  I found myself laughing out loud many many times during the 90 minutes.
But for me more importantly this film is a real study of human relationships and human frailty.  It touches significantly and poignantly on father son, brother sister, and male female relationships.  It focuses on regrets and second chances.  There are some classic, never to be forgotten one liners.  It is a film that I want to see again so that I can be sure to fully capture each of the gems that are in the script.  There were a few times in the movie where a tear or two would find its way down my cheeks.
But as wonderful as the film was, what was even better was the Q&A session afterwards.  Often at a film festival, the director and one or two of the stars of a movie will take the stage and answer questions from the audience.  Tonight was no exception.  Not only was the director Matt Ratner in attendance but also three of the actors including Billy Crystal, Ben Schwartz, and Eloise Mumford.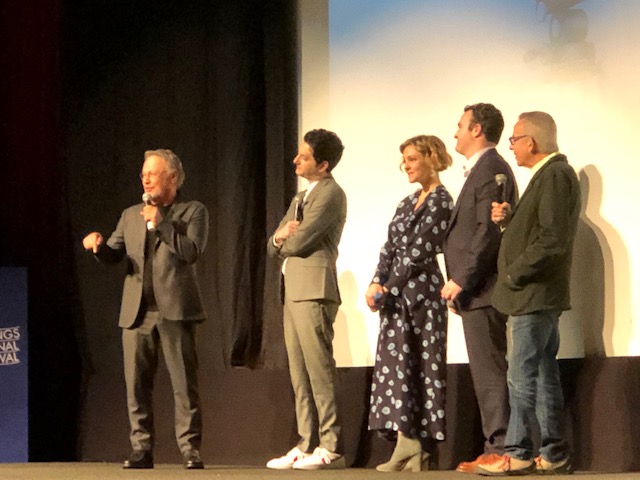 Billy Crystal was in his element.  Funny, funny, and funny.  But also thoughtful, grateful and kind.  What a combination.  I came away very impressed with Billy Crystal.  I felt fortunate to be in his presence.
One incident in particular was hilarious.  No one in the large auditorium left the room after the film ended, all of us waiting to hear from Billy Crystal and the director and other stars in the film.  However, about 5 minutes into the Q&A session one couple (out of a 1,000 people) gets up and begins to walk out.  Billy Crystal immediately interjects himself and calls out the couple, asking them what do they think they are doing?   The Q&A is not over.  Where are you going.  You have to be kidding that you would leave now.  Then he speculates that they are going out to the lobby to smoke weed.  So he starts to answer the next question from the audience in a very loud voice so that the couple in the lobby can hear the answer.  Everyone was in stitches.
Bottom line.  See this movie when it comes out.  And Billy Crystal is a special human being.